Mozilla Firefox Offline Installer for Windows 11, 10, and 7 (64-bit) PC is another popular and widely used web browser after Google Chrome and Microsoft Edge. It is a cross-platform and open-source web browser developed by Mozilla Corporation. It is also known as the Firefox Quantum browser. Download the all-new Firefox Offline Installer 64-bit and enjoy the latest features of the web browser. It is available for all Windows OS like Windows 11, 10, and Windows 7 (64-bit).
It also supports other popular operating systems like  Mac OS, Linux, Android platform, etc. Here you can get the official Firefox 64-bit Installer for Windows PC and mobile devices.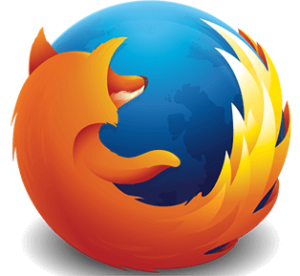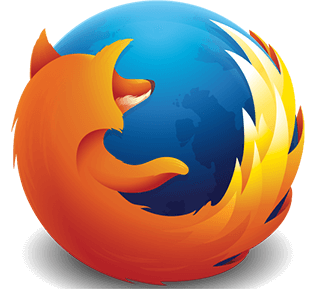 Mozilla Firefox 64-bit is considered the fastest web browser in the World. The web pages load really faster on this app. Even slightly faster than Google's Chrome browser. According to the demand by Mozilla, the new versions load web pages 2 times faster than other web browsers, and also it is 30% more lightweight than the older versions of Firefox and Chrome. Therefore, of course, it consumes less system memory and does not slow down the PC. On the other hand, advanced tracking protection is another best feature of Firefox 64-bit for PCs.

Mozilla Firefox 64-bit download for Windows is a user-friendly browser. It has a simple interface so the different options are easy to find out and use. This internet browser is also known as Firefox Quantum. It has many essential inbuilt features. Some key features are:
It is a cross-platform web browser. It is ava

ilable for different devices and OS.
It is easily customizable by adding different themes and extensions.
Firefox has a huge plugins library and you can add many essential plugins/extensions to extend its features and capabilities.
Just like Chrome, it also has a private browsing mode to browse the internet without leaving your trace behind. To activate private mode on Firefox, you simply need to press Ctrl, Shift, and P keys together (Ctrl+Shift+P) on your keyboard.
Tabbed browsing is another required feature that is in Fire fox browser. Tabbed browsing allows you to open many web pages in one window.
It allows synchronizing user data like bookmarks, history, settings, extensions, tabs, passwords, preferences, etc. across all your devices.
Security is the another best part of the browser is web security. It protects you from many malware, malicious websites, phishing sites, and cookies to protect your privacy and provides a secure web browsing experience.
It comes with many other important inbuilt features like spell checking, incremental find, Smart Bookmarks, a pre-loaded download manager, location-aware browsing, etc.
What is Firefox offline installer:
An offline installer is a complete package or standalone setup of any software, that doesn't require an active internet connection during installing the program. If you have multiple computer systems or a computer system that does not have an internet connection, it is always advised to download the offline version of any software.
Mozilla Firefox web browser also provides an offline installer version and it is better to download the offline version. Because, after downloading Firefox offline installer setup, you can use it to install the browser on any computer system without consuming your mobile data or bandwidth again and again. Mozilla Firefox download for Windows 7, 10, and 11 PC 64-bit offline installer now.
Technical Details:
Version 117.0 (Latest Version)
Language: English International
Mozilla Firefox Offline Installer 64-bit download:
Download the Firefox for Windows 11, 10 (64-bit) below, Size: 55.6 MB
Or get it for Windows 11, 10 (32-bit)
Firefox Offline Installer for Windows 7:
As Mozilla has ended support for Windows 7 and 8 OS, the latest Firefox versions are not supported by Windows 7. The last supported Firefox 64-bit Version by Windows 7 is 115.0. You can download Firefox 64-bit Offline Installer for Windows 7 and 8 PC using the below download link.
DOWNLOAD  (For Windows 7)
Download Mozilla Firefox for Mac OS:
Get the Firefox DMG and PKG installer for Mac using the below.
Mozilla Firefox for Windows XP: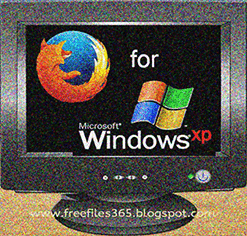 The Windows XP operating system is quite an old OS, but still, it is one of the popular operating systems. If you have an XP OS-based computer and if you want to install the latest Firefox browser on it, you will not be successful. Because Windows XP doesn't support Firefox's latest version. The last fully supported version of Firefox on Windows XP is Version 52.0. 
You can download Firefox 52.0 offline installer for the Windows XP Operating System from the below link:
All the download links shared above to download the latest Firefox Offline Installers 64-bit are safe and secure. These links are shared by Mozilla on its official website. Also, We do not host any software or apps. We only share download links and information to help visitors to this site. Download Mozilla Firefox offline installer and use it to update Firefox or to install a fresh copy of the browser to enjoy smooth and secure internet browsing.
Related Browsers