Internet Explorer Old Versions Download Offline Installer
Sometimes we need to install the older version of some software on our PC to work efficiently. Internet Explorer is also one of them. Sometimes we need use an old version of internet explorer to view certain websites, which doesn't compatible with the new version web browsers or some of us still have an old PC, that does not support new applications.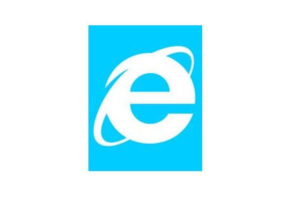 [Also download]
Internet Explorer Latest Version for Windows 10 Internet Explorer is one of the world's most popular Web browser provided by Microsoft. It is also considered the safest internet browser in the world. The user interface of this browser is very simple. here are the download links of internet explorer old version(Version 10, 9, 8, 7 & 6).
Internet Explorer Old Versions Offline Installers:
Download Internet Explorer 10 for Windows 7 32-bit x86
Version: 2859903
Size: 15 MB
Date of Publish: 10th June 2013
File Name: IE10-Windows6.1-KB2859903-x86.msu
OS Required: Windows 7 Service Pack 1
Download Internet Explorer 10 for Windows 7 64-bit
Version: 2859903
Size: 30MB
Date of Publish: 10th June 2013
File Name: IE10-Windows6.1-KB2859903-x64.msu
OS Required: Windows 7 Service Pack 1
Internet Explorer 9 for Windows 7 32-bit (Size 17 MB)
Internet Explorer 9 for Windows 7 64-bit (Size 35 MB)
Internet Explorer 9 for Windows Vista 32-bit (Size 17 MB)
Internet Explorer 9 for Windows Vista 64-bit (Size 34 MB)
Internet Explorer 8 for Windows XP 32 bit
IE8 for Windows Server 2003 32-bit
IE8 for Windows Server 2003 64-bit
IE8 for Windows Vista and Windows Server 2008 32-bit
IE8 for Windows Vista and Windows Server 2008 64-bit
Internet Explorer 7 for Windows XP SP2 (Size-15 MB)
Internet Explorer 7 for Windows XP 32-bit
Windows Server 2003 32-bit
Windows Server 2003 64-bit