WinZip is one of the most trusted file-compression tools to zip and unzip files. It allows you to securely and quickly zip, unzip, compress, and manage your files. WinZip also provides some essential features like browsing files, copying, moving, renaming and deleting files, combine combining, etc. The latest version of the WinZip offline installer download link is here. It is available for different operating systems like Windows, macOS, Android, etc. On this page, you can free download latest version WinZip offline installer setup file for Windows 10, 8, 7, and XP 32-bit and 64-bit operating system from its official source.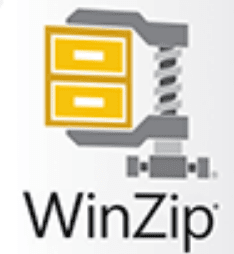 WinZip is the worlds leading compression and encryption solutions that available for Windows, Mac, and also in your email, online, and on mobile devices. It also helps your PC to run at peak performance as it also offers a line of system utilities for PC and Mac. It is one of the most reliable and trusted compression software that lets you zip, unzip, protect, manage and share your files anywhere in a very secure way by connecting directly to cloud services, social media sites, and instant messaging.
Besides zipping and unzipping files, WinZip has some other additional features like built-in search feature to quickly track down files stored locally, on your network, or in your cloud storage, even when you don't remember where you put them, convert and combine multiple PDF files into a single PDF file to save, zip, or share, protect PDF files, quickly and easily unzip a group of Zip files and replace them with their native files, MP3 Compression feature to compresses your MP3 files by 15 – 20% on average with no loss in quality and many more.
Details of the WinZip Application:
Name: WinZip 25
Author: WinZip Computing Inc
Website: https://www.winzip.com
OS Requirements: Windows 10, 8, 7, XP (32-bit and 64-bit), Mac OS
Category: File Archiver
License: Shareware
Size: —
Version: 25 (Latest Version)
Page Update: 30 December 2020
Download WinZip Offline Installer latest version:
WinZip 32-bit for Windows 10, 8, 7, Size: 51 MB
WinZip 64-bit for Windows 10, 8, 7 (64-bit), Size: 54 MB
WinZip 20 for Windows XP
WinZip for macOS
Download WinZip Offline Installer 2021 Free for Windows 10 7
Download WinZip Offline Installer 2021 Free for Windows 10 7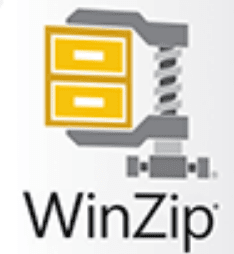 Download WinZip offline installer for Windows. Downloa32 bit and 64 bit version. These installers are 100% safe and secure.
Price Currency: USD
Operating System: Windows
Application Category: Utility App