There are many popular internet browsers available in the market. Some common and popular Web Browsers are Google Chrome, Microsoft Edge, Mozilla Firefox, Seamonkey, etc. In this post, we are going to share some of the best internet browsers for Windows PC and also provide the download links to get these browsers.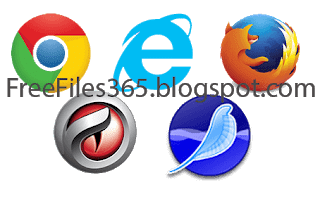 This guide will explore the top 10 web browsers in the market, considering their components and contrasting them with respect to different elements. At the finish of this tutorial, users will have the capacity to recognize the top browser among the top 7.
FAQs (Frequently Asked Questions):
What is a Web Browser?

The Internet browser or the web browser is a software application that allows us to access any content or websites and view those websites on our PC or Smartphone. It is one of the most important applications for our PC.
All our online activities like searching for any content, sending an email, chatting, online shopping, banking, reading the news, watching online videos, etc are done through a web browser.

Is the Web Browser free?

Yes, most popular and major web browsers are free to use for both personal and commercial purposes.

What are some major web browsers for PC?

There are many web browsers available for both PC and mobile platforms. Among them, Google Chrome, Opera, Microsoft Edge, Mozilla Firefox, Safari, etc are the major and the best web browsers for Windows and Smartphones.
Related Article: 6 Best Free VPN app for Windows
Best Web browsers for Windows PC:
Google Chrome: Simple, secure, & faster browser.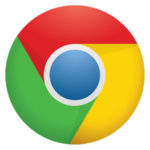 These days, one of the most common and widely used, and best internet browsers for Windows PC is Google Chrome by Google. It is also called the fastest and safest web browser in the field of the browser. Due to the simple user interface and fast browsing speed, it is very popular among internet users. It has some cool features like easy bookmark syncing, tabbed browsing, incognito browsing, etc.
Incognito browsing mode allows us to browse the internet safely without storing our browsing data, history, download history, cookies, etc on a computer. Google Chrome also has a large number of free useful extensions and add-ons for its users. Read more about Google Chrome and download it through the below link:
Mozilla Firefox: Faster and lightweight:
Mozilla Firefox is another versatile web browser with a simple user interface. Like Google Chrome, Firefox also has some rich features like a powerful search engine, a simple and clean user interface, Smooth scrolling, tabbed browsing, pop-up blocking, free add-ons, etc. As said by Firefox developers, the latest Mozilla Firefox loads webpages 2x faster and it is 30% lighter than the older version of Firefox and other web browsers.
Download Mozilla Firefox Offline Installer for Windows 7 and Windows 10, and 11 from the below link.
Microsoft Edge: Old but it is completely new: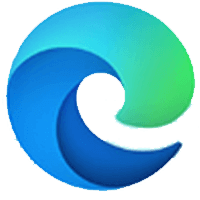 Recently Microsoft released its completely new edition Microsoft Edge web browser. This new edge browser is built using open-source Chromium source codes and it uses the Blink engine as a primary browser engine to render web pages. Blink is a very powerful browser engine, which is also used by several modern web browsers such as Google Chrome, Opera browser, Vivaldi, etc.
The new Microsoft Edge Chromium browser has all the latest features, that a modern web browser should have. It has a simple and user-friendly interface, which is pretty similar to Google Chrome, a powerful engine, faster-browsing speed, and many other useful features that make it a perfect and the best internet browser for Windows PC. And now the Edge browser is back with all-new features to compete with Google Chrome.
Opera for PC: Stylish and has lots of features: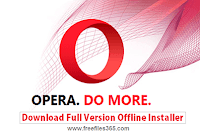 This Chromium search engine-based web browser is another popular browser after Google Chrome and Firefox. Opera is a cross-platform free internet browser available for different devices and Operating Systems such as Windows PC, Mac devices, Linux power devices, Android phones, Tablets, etc. It is a feature-packed browser with a simple interface. Instant Search, My flow, Snapshot, Speed dial, Bookmarks, History, etc are some very useful features provided by Opera.
Download Opera Browser for PC and Opera Mini for smartphones from the below link and read more about Opera.
Tor Browser: Your complete privacy solution: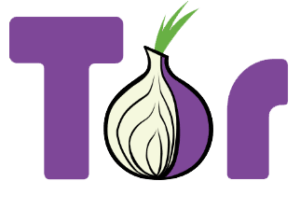 The Tor Browser is another best and most secure browser for Windows PC. It helps to protect your online privacy and secure your information from online thieves, different types of malware, and even keyloggers. Tor is a free and open-source web browser and an open network that helps users to protect their online activities personal freedom and privacy, confidential business activities, and security by defending traffic analysis. Traffic analysis is a form of network surveillance, through which the user can lose their online privacy and important and confidential information.
Tor browser protects users' identity and privacy over the Internet by securing the connections using various layers of encryption and allowing the user to surf and communicate over the Internet anonymously.
Vivaldi: customize your browser your way: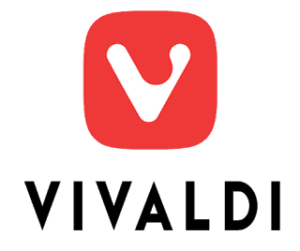 From the creators of Opera, Vivaldi is a faster web browser that provides more security, and privacy, and is also rich in functionality. It is a highly flexible and customizable web browser that you can use your way.
Vivaldi is a newly introduced web browser for the desktop which was initially launched on April 12, 2016, and developed by Vivaldi Technology. Vivaldi is a cross-platform free internet browser available for different operating systems like Windows, Mac OS, Linux, etc. Like Google Chrome and Opera web browser, the Vivaldi browser also uses the Blink browser engine. Download Vivaldi browser's latest version now.
SeaMonkey: Browser and a WYSIWYG HTML Editor:
SeaMonkey provides all our Internet needs in one application, such as Web-browsing, advanced e-mail, newsgroup and feeds client, IRC chat, HTML editing, etc. Seamonkey is a popular open-source free internet browser. It is built using the source codes of Mozilla and therefore it supports most of the ad-ones compatible with Firefox. SeaMonkey also has some very good features such as the password manager, customizable toolbars, restore sessions etc.
SeaMonkey is not only a web browser; it is also a WYSIWYG HTML editing software. It does allow us to build a web page without having so much knowledge of HTML or other programming languages.
Download SeaMonkey for Windows PC
Brave Browser: Best for privacy: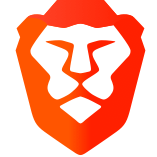 The Brave is another popular and one of the best web browsers for Windows that is designed to block annoying ads, and trackers automatically, and provides you with a faster, safer, and distraction-free web browsing environment. It loads web pages from 3 to 6 times faster than other web browsers as it is designed to block any unwanted ad scripts, tracking scripts, js files, etc which makes a web page slower.
Brave offers the chance to get rewarded in BATs, plus speedy and secure browsing. These standout features make it one of the top 7 browsers. Brave is a multi-platform web browser that is available for different operating systems and devices. It is easy to install Brave Browser on Windows PC using Brave Offline Installer. Download Brave browser for Windows using the below link:
Conclusion:
This tutorial reviewed the key features of the 7 best web browsers for Windows PC to help our readers choose which one works best for them. Those looking for a basic, easy-to-use browsing experience will likely find Firefox, Chrome, or Opera to be the best fit. Vivaldi stands out with its distinct, unique features. Brave, meanwhile, can be the perfect choice for those who prioritize their safety, as it prevents data and information trackers, and also offers rewards when using the browser or writing content.
Related Topics and Articles