A PC is useless if it doesn't have the proper and necessary software installed on it along with the Operating System. Without any other software, your PC is like a plane without wings. Because it can start but it cannot fly up in the sky. So, without proper apps, your PC is only a useless box. A computer required different apps or software for different purposes. Most of the apps are designed for specific tasks. Also, their capabilities are not the same. Therefore, you need to install different software to perform different work. Here are 10 such small but useful applications for a Windows PC.
Useful Small Applications for PC:
We have already written about some very important free software for PC in a previous post and also provided their download links. These programs are very important for a PC. In this article, we are going to write about 10 small but useful applications for Windows PC.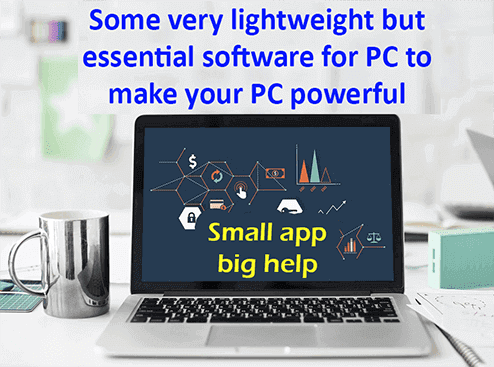 These are small but very important and powerful free utility software for PC, that can make your computer absolutely useful and capable to do any task quickly. These lightweight programs have many alternatives but compared to their size and characteristics, these apps are worth using. On the other hand, small and lightweight software consumes fewer system resources than big and heavy software and they load quickly and run faster than a big application. In this post, We are also sharing the links to download these apps easily. Let's read the full article and download the application you need.
Convert unit converter for Windows:
Are you facing trouble converting one unit to another? Now there is no need to worry. This tiny little converter software can convert any unit of measure to another instantly. This is a must-have software for PC. 'Convert' is a very lightweight unit converter app for Windows developed by Joshua F. Madison. The Convert supports measurements related to these subjects: Energy, Force, Flow, Mass, Power, Flow, Pressure, Speed, Temperature, Time, Torque, Volume, Volume-dry, Amount of Substance, Acceleration, Angle, Area, Computer, Concentration, Custom, Density, and Distance. This App can run on all versions of Windows including Windows 95 to Windows 10 (32-bit & 64-bit). This small but very useful application is free for personal and commercial use.
Image to PDF Converter:
Image to PDF or XPS that is formerly known as JPEGtoPDF is another small but essential software for PC used to convert image files like JPEG, PNG to PDF file. This lightweight PDF converter is very powerful and can convert single and multiple images to PDF with no time intervening. This is also freeware and it is developed by Jesse Yeager for Windows Operating System
Details of the software:
Download The "Image To PDF or XPS" image to PDF converter from the below link:
Download the Image to PDF here
Magical Jelly Bean Keyfinder:
Have you ever forgotten the product key of your installed application? Have you lost the product key? Don't worry and just use "Magical Jelly Bean Keyfinder" to retrieve your product key from your computer registry. It is a freeware application for Windows. This app is very useful to retrieve the CD key of software from the computer registry.
Details of the software:
CPU Z (Check PC Hardware Details):
This tiny software is enough to view all the information related to the major hardware components like processor, memory type, and timings of your computer. CPU Z is a free system hardware monitoring utility for Windows PC (also available for Android). CPU Z is used to detect information about the computer processor, motherboard, memory, cache memory, graphics cards such as processor name, brand, the mainboard manufacturer, model chipset, memory type, size and many more.
Sumatra PDF: The smallest PDF Reader App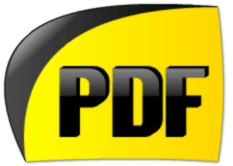 It is a very small but useful free application to read and view PDF files. The Slim PDF is also one of the smallest PDF reader software and is also capable of reading, viewing, and printing PDF files. It has some other useful features like rotating, going to a specific page, skipping to the last/first sheet or adjusting zoom values, etc and it can be considered a small but essential Software for PC.
Read more and Download Sumatra PDF
7 Zip File Archiver:
A file archiver software is used to either make a compressed archive or decompress an archived file. Archive files are easy to transfer over email and also to store safely. 7 Zip is one of the best free file archiver applications for Windows and a small but essential Software. It is a very powerful file compression software and it can compress  1 GB files to just 20MB or less (only applicable for some selected file formats like .doc, .xlsx, .txt, etc ).
Read how to compress 1 GB files to 20 MM using 7-Zip software
USB Disk Security:
Removable media such as USB drives, memory cards, and portable hard drives are a major way of transmitting viruses, malware, and Trojan Horses from one computer to another. And there is no need to explain how dangerous a computer virus is for a computer. Whenever you connect an infected USB drive to your computer, the virus that lives in the drive has automatically spread to the PC. Therefore, using USB security on your PC is very important.
The USB Disk Security is a free and effective program that helps prevent the transmission of such dangerous viruses through any removable media like a pen drive, memory card, etc. This is a small security program that can detect and eliminate any dangerous programs hidden within a USB drive. Version: 6.6.0
Slim Browser:
You can use Google Chrome, or Mozilla Firefox web browser as your favorite one. But if you are searching for a smaller and lightweight Web browser, then use Slim Browser. It is a free internet browser for PC developed by FlashPeak.
Read more and download Slim Browser.
These tiny utility programs are fully free for personal use. These apps are also very useful to carry out some daily tasks. Download and install this small but useful application software and boost the productivity of your computer easily.
Related Topics and Articles