Antivirus software is the most essential piece of software for a computer or a smartphone. It helps us to keep our devices safe and secure from various malware, viruses, or other dangerous threats. When it comes to trustworthy and reliable security software for our PC or smartphone, the bit defender is the name that comes first, which is the total security solution for our devices.
If you want to use this antivirus on your PC, download Bitdefender Total Security 2019 offline installer from the official site for Windows 10 and 7 PC (32 and 64-bit), through the links shared at the end of the post.
The Bitdefender Total Security 2019 edition includes every advanced and necessary security feature for better performance and provides more protection to ensure the safety of your devices against all viruses, dangerous programs, cyber-attacks, etc.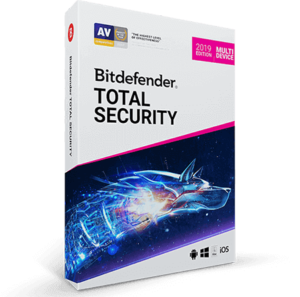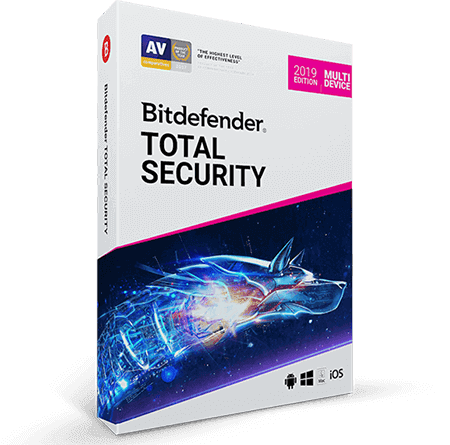 Bitdefender security products are now considered the most trusted and reliable PC security products in the world which provide comprehensive advanced threat protection to your PC to eliminate all security threats. The most important features of Bitdefender Total Security 2019 are:
A strong Firewall protects your computer by preventing the transmission of viruses and malware through a public network, internet, email, etc.

Anti-malware protection to keep your device safe and disinfected from malware, virus, spyware etc.




Multi-layer protection against ransomware. Nowadays, Ransomware is one of the most dangerous cyber attacks. Ransomware is now a technic used by cybercriminals to demand payment or ransom from a victim by encrypting the victim's computer data and files. But the new Bitdefender Total Security 2019 provides multi-layer protection against ransomware.

Network Threat Prevention is another new feature of Bitdefender Total Security 2019 to identify and prevent suspicious network-level activities and also to block modern exploits, malware, etc.

The anti-theft feature allows you to access your Windows Laptop or Tablet anywhere remotely through your Bitdefender Central account.

Anti-phishing feature blocks phishing websites and URLs to protect your data.

The Rescue mode is another best feature of Bitdefender Total Security 2019. Some very intelligent viruses and rootkits cannot be removed in normal mode. Therefore, the Rescue mode reboots your computer if Bitdefender detects such a dangerous program and reboots the system in Rescue Mode to clean up the threats and restore your system.
Related Topic:
Or Download Bitdefender latest version here
Along with these advanced features, the Bitdefender Total Security 2019 also provides many other very essential security features like parental control, browser sandbox, password manager, Free VPN, different work modes (Game, Movie, and Work Modes), Webcam Protection, File Encryption, Password Manager, File Shredder and many more.
Technical Details:
Name: Bitdefender Total Security 2019
Category: PC Security / Antivirus
Developer: Bitdefender
Version: 23.0
OS Support: Windows 7 (SP1) to Windows 10
Platform: Windows PC
Download Bitdefender Total Security 2019 offline installer:
Download for Windows 32-bit (Size: 448 MB)
Download for Windows64-bit (Size: 482 MB)
Or Download the latest Bitdefender installer here
You can also download the latest offline installers of other most popular PC security products like Avast Antivirus free edition, AVG Antivirus and PC Security, Malwarebytes, etc for Windows.
These Bitdefender Total Security offline installer files will give you the ability to install Bitdefender Total Security 2019 edition PC antivirus on any computer without an active Internet connection. Download and install Bitdefender Total Security and keep your devices safe and secure always.
Related Apps