Brave browser for Windows 7 is still a popular web browser due to its robust privacy and security features as it is designed to prevent annoying ads and trackers automatically and allows you to browse the internet faster and in a distraction-free safe web browsing environment.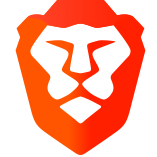 What is Brave Browser?
Brave is a privacy-focused internet browser designed to block intrusive ads and website trackers automatically and provides a secure browsing experience. It is a Chromium-based browser developed by Brave Software Inc. The Chromium source codes are also used by the most popular browser Google Chrome. Besides, enhanced browsing privacy and security features, it also offers features like built-in Ad-block, Fingerprint Protection, HTTPS Everywhere, Password manager, VPN, incognito windows, private search, etc.
Brave Browser for Windows 7, 8:
Till the end of 2022, Brave was available for Windows 7, 8, 10, and Windows 11 PCs. But, after announcing the end of support for Windows 7, 8, and 8.1 by Microsoft in January 2023, Brave also discontinued support for these old operating systems. That means the Brave browser version 1.47 and later versions will no longer support Windows 7 and Windows 8/8.1. To use Brave latest version on a PC, you'll need to have a computer running Windows 10 or later. And if you want to use Brave on an old PC that runs Windows 7,  then you have to use an older version of Brave that supports Windows 7 or 8.
In this scenario, if you need Brave for Windows 7, it is recommended to download at least the last version of the Brave browser that supports Windows 7, which contains the latest updates and security patches. And the last supported version of the Brave browser by Windows 7 is Brave version 1.46. You can download Brave Browser for Windows 7 32-bit and 64-bit PC here. You can also download Brave for Windows 8 and 8.1 as Brave 1.46 will also support Windows 8 and 8.1 PC.
Main Features of Brave browser:
User Privacy: Maintaining user privacy is one of the highest priorities of this browser. To make sure you're safe from any tracking cookies, Brave has already blocked them by default. Furthermore, your browsing history and data are always kept safe and secure within your own devices, without Brave's servers ever having access to it – unless you choose to erase it.
Blocks annoying ads: This browser blocks all harmful ads and malicious ad codes to help you to focus on the webpage you visit.
Faster page load: Since it does not let load any ad codes, or tracking cookies, it loads pages faster than other modern browsers.
Sync your devices: Brave Sync enables you to encrypt and synchronize your preferred settings and bookmarks. However, Brave does not have the keys to decrypt your data.
HTTPS Everywhere: Whenever possible using the HTTPS Everywhere list, Brave automatically upgrades any connection to HTTPS for secure, encrypted communications.
Defaults settings: Browse confidently with default settings that block phishing, malware, and malvertising. Also, plugins, which have proven to be a security risk, are disabled by default.
Customize your shield settings: Brave also lets you choose your settings on a per-site or browser-wide basis. Also, you can see how many ads and trackers are being blocked by Brave every day on the New Tab Page
Brave Rewards: Turn on Brave Rewards and give a little back to the sites you frequent most. Earn frequent flyer-like tokens (BAT) for viewing privacy-respecting ads through Brave and help fund the content you love. (Know more about Brave reward)
Chromium-based browser: The Brave browser is built using Chromium source codes, which means it has the same web compatibility and performance as other Chromium-based browsers.
Offline Installer: Brave lets you install the browser using its offline installer. The offline installer helps you to install the browser on a computer that does not have an internet connection or on any other computer without downloading it again.
Brave Offline Installer:
If you want to install Brave Browser on Windows 7 easily, it's best to download the offline installer. That way you won't need an internet connection to use it on your PC. Plus, you can carry the installer on a flash drive and install or reinstall it anytime without having to download it again. We've got the Brave browser download links for both 32-bit and 64-bit Windows PC. Get started right away and download the Brave Browser for Windows 7 and 8 here.
Download Brave Browser for Windows 7, 8, 8.1:
Download Brave 32-bit (97 MB)
Or
Download Brave 64-bit (105 MB)
Download Brave for Windows 10, 11:
Brave Reward Program:
The Brave Browser is a fantastic option for users who want to surf the web anonymously while still getting rewarded for it! Just by doing what you already do – like watching ads or creating content – you can get digital tokens in the form of Brave Rewards. With the Brave Rewards program, you can earn Basic Attention Tokens (BAT) for viewing ads on Brave. You can customize what type of Brave Ads you would like to see, such as images on the homepage or push notifications. You can also show your support for content creators by sending BAT contributions to your favorite sites and creators, or let Brave do this for you automatically.
It's an awesome way to get something back for just being active online. Learn more about Brave Rewards here. Download Brave Browser for Windows 7 and 8 PC now for free.
Related Programs