Brave browser for PC is designed to block annoying ads, and trackers automatically, and provides you with a faster, safer, and distraction-free web browsing environment. It is a cross-platform web browser that is available for different operating systems and devices like Windows, Mac, Android, etc. It is easy to install Brave Browser on a Windows PC using Brave Offline Installer.
It blocks all the unwanted ad scripts, tracking scripts, js files, etc which makes a web page slower, hence the new Brave browser loads web pages 3 to 6 times faster than other web browsers. Download Brave Browser offline installer for Windows 11, 10, and 7 PCs for free.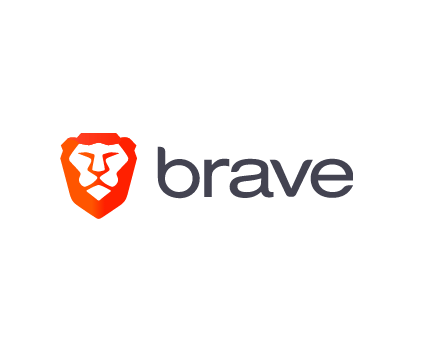 Features of Brave browser:
User Privacy: User privacy is one of the most focused parts of this browser. It blocks tracking cookies by default. Additionally, Brave servers neither see nor store users' browsing data. Your browsing history and data always stay private on your devices until you delete them.
Blocks annoying ads: This browser blocks all harmful ads, and malicious ad codes to help you to focus on the webpage you visit.
Faster page load: Since it does not let load any ad codes, or tracking cookies, it loads pages faster than other modern browsers.
Sync your devices: Brave Sync enables you to encrypt and synchronize your preferred settings and bookmarks. However, Brave does not have the keys to decrypt your data.
HTTPS Everywhere: Whenever possible using the HTTPS Everywhere list, Brave automatically upgrades any connection to HTTPS for secure, encrypted communications.
Default settings: Browse confidently with default settings that block phishing, malware, and malvertising. Also, plugins, which have proven to be a security risk, are disabled by default.
Customize your shield settings: Brave also lets you choose your settings on a per-site or browser-wide basis. Also, you can see how many ads and trackers are being blocked by Brave every day on the New Tab Page
Brave Rewards: Turn on Brave Rewards and give a little back to the sites you frequent most. Earn frequent flyer-like tokens (BAT) for viewing privacy-respecting ads through Brave and help fund the content you love. (Know more about Brave reward)
Chromium-based browser: The Brave browser is built using Chromium source codes, which means it has the same web compatibility and performance as other Chromium-based browsers.
Offline Installer: You can download Brave browser offline installer files for your PC. The Brave browser offline installer helps you install the browser on a computer that does not have an internet connection or on any other computer without downloading it again. You can download the Brave browser offline installer using the links listed below.
Brave Browser Offline Installer:
If you download Brave Browser from its website directly, you will only get the Brave online installer, which is only 1.2 MB in size and you will need an internet connection again to install the browser on your PC. But when you download the offline installer of any browser like Chrome, Firefox, or Brave, it lets you install the software at any time on any PC without an internet connection.
After downloading, you can even carry the installer on a flash drive and use it to install the program without downloading it again. Here we are sharing Brave Browser 32-bit and 64-bit download links for Windows PC. Download the Brave offline installer for Windows 10, 8, and 7 PC here.
Download Brave Browser for Windows:
Download for Windows 32-bit (108 MB)
Or
Download for Windows 64-bit (120 MB)
Or
Download Brave for Windows 7:
The latest versions of Brave is not supported by Windows 7 and 8 PC. If you want to install Brave on a Windows 7 PC, please download the compatible version for your old PC using the below download link.
Related Apps