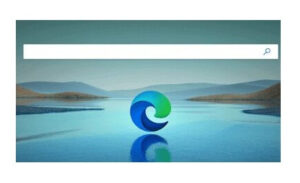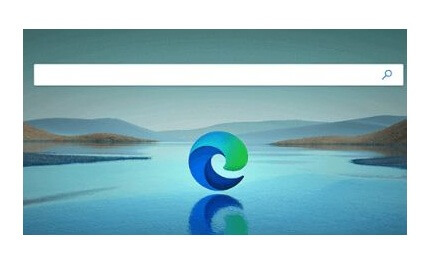 Microsoft Edge is a modern Chromium-based browser developed by Microsoft. It has several useful features and functionality and it is a complete Google Chrome alternative based on Chromium Project. To download Edge offline installer, read this post and get the Edge offline Installer direct download links. Microsoft Edge is a completely new version of Internet Explorer and it is created using the Chromium source code.
The latest Edge browser is a fast, flexible, and secure browser with some very useful features that rival Google Chrome, Opera browser, and Mozilla Firefox. We all know that Internet Explorer was one of the popular and widely used web browsers on older computers and Microsoft Edge is a significant upgrade of the old browser.
If you're looking for a browser that is compatible with Google Chrome Extensions and other apps but not connected with Google servers, you should definitely use the new internet browser of Microsoft. Here are the 12 useful Google Chrome Extensions you can try.
With a modern layout, tabbed browsing, strong security tools, and syncs across multiple devices, this browser has enjoyed a quick boost in popularity and is ready to compete in the market with Google Chrome and Firefox for the title of Best Browser. Get Edge for Windows PC easily here. It supports Windows 11, and 10 PC. It is also available for Mac OS.
Related Article: How to change the default search engine Bing to Google in Edge.
Features of Microsoft Edge for Windows:
Look at these key features of Microsoft Edge that make the browser really exceptional.
User Interface:
Since it uses Chromium source code, the same source code used by several modern web browsers, it has a similar interface and useful features like Chrome browser, Firefox, Opera, etc. Most importantly it works with most Google Chrome apps.
Security:
Microsoft Edge is a very secure web browser. It has several security tools used to ensure its users' protection and security. The SmartScreen tool from Windows Defender actively inspects websites for reports of fraud, phishing, and malware. It also has the best anti-tracking technology, with multiple sensitivity levels, that allows you to control what websites track you, and limit personalized ads based on the websites you visit.
Internet Explorer mode:
Users can easily get to Internet Explorer mode on Microsoft Edge. Starting with version 92, users can reload a site in Internet Explorer mode on Microsoft Edge instead of relying on the standalone IE 11 application while waiting for a site to be configured in the Enterprise Mode Site List. Users will be prompted to add the site to their local site list such that navigating to the same page in Microsoft Edge will automatically render in IE mode for the next 30 days.
Privacy feature:
Like most other web browsers, it also provides the facility of private browsing, and it is called the InPrivate mode window or InPrivate window. It is a privacy feature that allows you to browse the internet privately without leaving any traces behind.
When you activate the private mode, your browser doesn't store the browsing history, cookies, cached data, etc. And therefore, it is almost impossible for anyone to find your browsing history after you close the InPrivate mode window.
Microsoft Edge offline Installer:
Microsoft provides both online and offline installers to install the Edge browser on your Windows PC. Offline installers are often more useful than online installers as an offline setup contains all the files and data required to install the software and it does not need an internet connection during the installation. You can carry the offline setup file in a Pen Drive and use it on any other computer to install the browser.
Do you know, that you can download Edge offline installer directly from its official website? By the way, you can not find Edge's offline installer download links on its official download page. As Microsoft has not yet provided any direct links to get the new Edge browser offline setup on its website homepage except the online or web installers.
However, the offline installer download links are available on the Edge business download page. And using the links shared on this page, you can get Microsoft Edge offline installers directly with just one click.
Technical details:
Supported Operating System:
Edge can be installed on Windows 11 and Windows 10 (32-bit / 64-bit) | Windows Server 2019, Windows Server 2016, Windows Server 2012 R2, Windows Server 2012, Windows Server 2008 R2.
Download Edge for Windows 11, 10 PC:
Get it for Windows 32-bit, Size: 137 MB
Or
Get it for Windows 64-bit, Size: 151 MB
Or
Edge 109 for Windows 7, 8 PC:
Download Edge for Mac:
The latest stable version of Microsoft Edge is version 117.0 which you can get directly using the above links for Windows computers. Microsoft Edge Download offline installer now.
Other Browsers for PC
Download Edge Offline Installer for Windows 11, 10 PC Free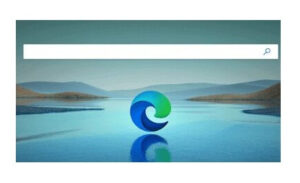 Download Edge for Windows 11, 10 PC; 100% safe secure free download Microsoft Edge Offline Installer 64/32-bit latest version on FreeFiles365
Price Currency: USD
Operating System: Windows 11
Application Category: Internet Browser