Built using Chromium source codes, Microsoft Edge is a powerful internet browser. It is the successor of the popular old web browser Internet Explorer. Here we are discussing about Microsoft Edge 109.0 and downloading Edge for Windows 7 and 8 (32-bit and 64-bit) PCs.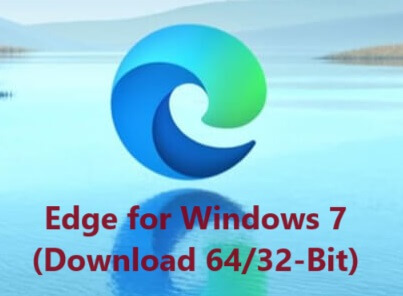 Microsoft Edge for Windows 7, 8 PC:
Microsoft Edge for Windows 7, available in both 64-bit and 32-bit versions, is a widely used web browser that has been created using the same source code as Google Chrome. It can be downloaded and comes with several useful features like Startup boost to speed up the launch of the browser, sleeping tabs to free up memory space, and a performance booster to enhance the browser's performance.
Microsoft has dropped support for Windows 7 and 8, meaning no security updates or fixes are available. In addition, Microsoft has ended browser support for these systems and the latest version of Edge that is compatible with Windows 7 and 8 PC is Edge 109.0. Note that the latest version of Edge Browser does not support Windows 7 and 8 PC
Upgrade your old Windows 7 or 8 PC with Edge 109.0. This offline installer is only compatible with those systems and not available for Windows 11 or 10. Enjoy improved battery life, boosted gaming performance, and enhanced security when you download Edge for Windows 7. Get the installer now for 64-bit and 32-bit PCs.
Features:
Fast and efficient: Microsoft Edge is designed to maximize efficiency and speed while browsing, using the same technology as Chrome but with added features to improve the user's performance. It has been optimized for Windows to ensure the best results.
Best browser for gamers: Enhance your gaming experience with premium performance, a special gaming homepage, the ability to transfer files between devices, sidebar applications such as Twitch and Discord, and more. Utilize the Efficiency mode in Microsoft Edge to ensure your games operate efficiently and smoothly.
Stay safer online: Microsoft Edge has built-in security features to help keep you and your loved ones protected and secure online.
Productivity: Maximize your efficiency while online. Microsoft Edge provides features like Collections, vertical tabs and tab groups that help you stay structured and utilize your time online to the fullest.
AI-powered Bing: With the new AI-powered Bing, Edge lets you ask real questions. You can get comprehensive answers and creative inspiration.
Collections: Microsoft Edge's Collections feature helps users save ideas from the web for activities such as shopping, planning trips, research, and lesson plans, allowing them to easily pick up where they left off.
Sidebar: Microsoft Edge makes it easier to multitask online with its Sidebar feature. You can quickly access tools, applications, and more within your current window without having to stop what you're doing.
Coupons: Take advantage of savings when you make purchases with Microsoft Edge. If you are shopping online, Microsoft Edge will search for coupons and promotional codes to use for your order during the checkout process.
Vertical tabs: In Microsoft Edge, switch to vertical tabs to stay organized, see more on your screen, and manage tabs from the side of your screen.
Technical details: 
Name: Microsoft Edge 109.0

Developer Publisher: Microsoft
Category: Web browser

License: Freeware

Version: 109.0

OS Support: Windows 7, 8 (32-bit/64-bit)
Download Edge for Windows 7, 8 PC:
Download for Windows 32-bit, Size: 127 MB
Or
Get it for Windows 64-bit, Size: 139 MB
Or
Download Edge Latest Version for Windows 11, 10:
Conclusion:
Experience the next-level web browsing experience on your old Windows 7 PC with Microsoft Edge for Windows 7 (Edge 109.0). This new browser is built for speed, security, gaming, and privacy. Enjoy features such as Startup boost, Sleeping tabs, Efficiency Mode, and more on the Windows 7 and 8 PC. Download Edge offline installer for Windows 7, 8  (32/64bit) OS.
Related Software
Download Microsoft Edge for Windows 7, 8 64 bit/32 bit Free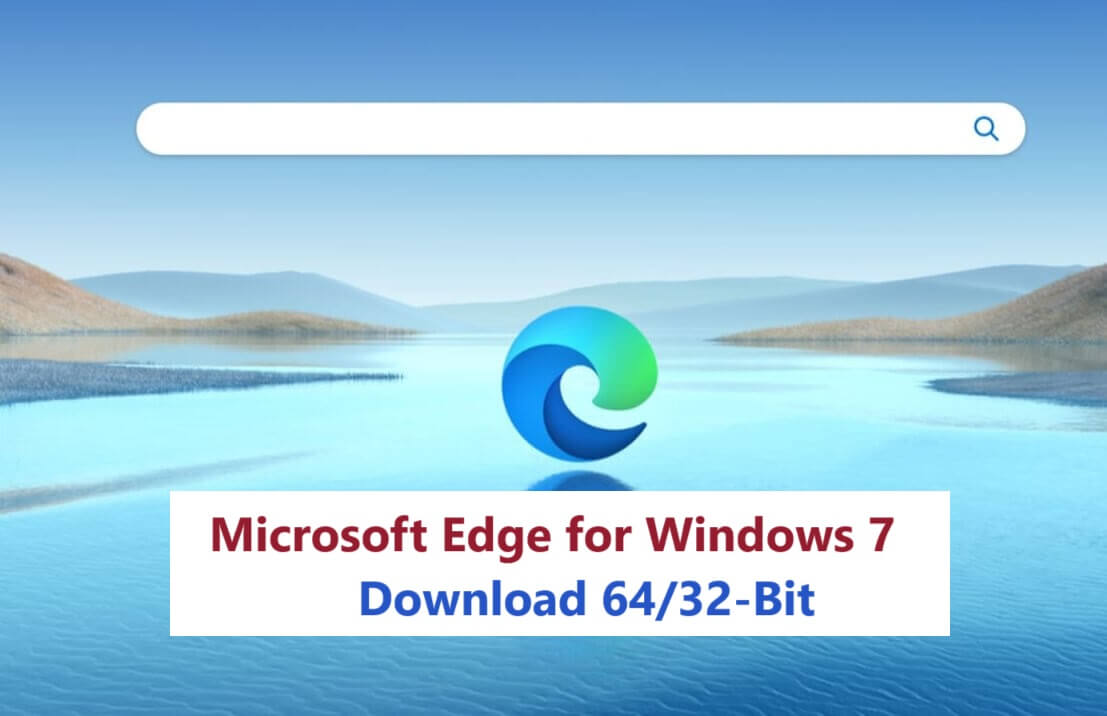 Download Microsoft Edge for Windows 7, 8 PC; 100% safe secure free download Edge 109 Offline Installer 64/32-bit latest version on FreeFiles365
Price Currency: USD
Operating System: Windows 7
Application Category: Internet Browser