Sumatra PDF for Windows is a free open-source PDF reader that is capable of opening many other ebooks, text, and comic books, and several ebook formats such as MOBI, ePub, DjVu, CHM, XPS, CBR, CBZ, etc. This lightweight and fast PDF reader is built for maximum comfort and useful features, specifically targeting users who have poorly configured very slow computers that struggle to get started with Adobe Reader, the official PDF reader application, or those with little technical knowledge.
Sumatra PDF is designed to enable users to easily access all the tools required to read or manage PDFs. It is a very lightweight PDF Reader app for Windows 11, 10, 8, 7, and Windows XP PC that allows you to read or view any PDF file on your PC.
Download Sumatra PDF for Windows, It is an open-source PDF reader that can be installed and run on almost all Windows operating systems. Sumatra PDF reader is a free PDF, eBook (ePub, Mobi), XPS, DjVu, CHM, Comic Book (CBZ and CBR) viewer for Windows. It is powerful, small, portable, and starts up very fast. The simplicity of the user interface is one of the priority features of this free PDF reader application.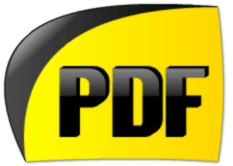 The Sumatra PDF is a very popular PDF reader software. This tiny app is considered one of the smallest PDF readers for the computer. The size of the installer is less than 5 MB and therefore, it requires only a little space in computer memory. Also, it does not slow down your PC during opening a PDF file, as it takes fewer system resources than other similar apps.
This free reader has all the basic but necessary features that a PDF reader should have. Such as viewing PDF, printing a PDF file, searching, rotating, zooming in, zooming out, going to the first page, going to the last page, flipping a page in book mode, entering full-screen mode, presentation mode, etc. It has a simple set of keyboard shortcuts to complete your work quickly. You can download Sumatra PDF for Windows 10, 8, 7, and Windows XP PC. There are both 32-bit and 64-bit installers separately available.
Software Technical Details:
Download Sumatra PDF for Windows 11 10, 7:
Download the Windows 64-bit version:
Or
Download the Windows 32-bit version:
Or
Download Sumatra PDF for Windows XP:
If you want to install Sumatra PDF on your old Windows XP PC, then you have to download an older version of the PDF reader using the below link as the current version only supports the latest Windows versions. Download Sumatra PDF for Windows XP from below:
Related Apps