7-Zip for Windows computers is a free archive file manager. This open-source file manager is one of the most powerful and considered the most essential pieces of software for a Windows Laptop or Desktop computer system. There are several such apps and the 7-Zip is the free archive manager for Windows computers capable of handling many types of Archive formats including ZIP, RAR, ISO, TAT, and XZ.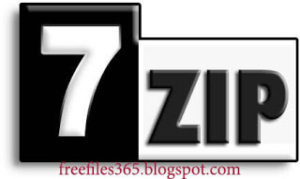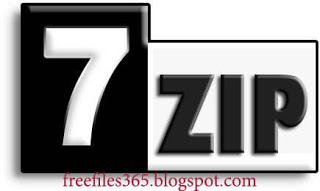 7-Zip software was created and developed by Igor Pavlov and was first released in 1999. It is one of the most popular free file compression and decompression software capable of a very high and better compression ratio than regular compression software. It supports Windows XP, Vista, 7, 8,  10, and Windows 11 as well as Linux via the command line. 7 Zip is a very lightweight but powerful program. It has a simple and user-friendly interface.
Usage of the 7-ZIP app:
This software is used to compress files and decompress any archives. A file archiver can compress any large file to make it smaller. It saves disk space and also makes it easier to transfer the file over the internet. These programs are also used to decompress any compressed data or file. By using some File Compression Tools, we can compress 100 MB files to just 10 MB or less. 7-Zip is one of the file archivers of that kind. It is a very powerful application that provides reliable file compression and decompression. 
How to Download 7 Zip Free File Archiver:
You can download and install the 7-zip on your Windows computers for free. It has both 32-bit and 64-bit Windows installers available. Get 7Zip for Windows PC now from its official website. The download links are listed on this page. Click on the desired link to get the application easily.
Is 7-Zip Free?
Since 7-Zip is open-source software, it is completely free for both personal and commercial use. Most of the codes used in this app are under the GNU LGPL license. Some parts of the code are under the BSD 3-clause License. You can read the 7-Zip License information here.
Formats support by 7Zip:
The archive format produced by 7-Zip is called 7z. 7 Zip can also compress files in 7Z, BZIP2, GZIP, TAR, WIM, XZ, and ZIP archive formats, and it can unpack or decompress most popular archive formats like 7Z, ARJ, BZ2, BZIP2, CAB, CHM, CHW, CPIO, CRAMFS, DEB, DMG, DOC, EXE, FAT, GZ, GZIP, HFS, HXS, ISO, LHA, LZH, LZMA, MBR, MSI, NTFS, PPT, QCOW2, RAR, RPM, SQUASHFS, SWM, TAR, TAZ, TBZ, TBZ2, TGZ, VDI, VDMK, VHD, WIM, XAR, XLS, XZ, Z01 & Z02, etc., Z, ZIP, and ZIPX.
Although 7zip supports many file formats like  ZIP, and TAR, it is recommended to use the .7z extension for the best compression ratio. Due to the use of the LZMA and LZMA2 compression technology, 7-Zip can produce a high-compression archive format. 
[Also Read]
How to compress 1000 MB files to 10 MB
7-Zip Encryption or Data Protection System:
Like some other popular file archivers, 7-zip also provides a strong encryption system to protect our compressed files with a password. 7 Zip uses the Advanced Encryption Standard (AES) 256-bit encryption system, which is one of the most reliable and strongest data encryption technology. 
Program Details:
File Name: 7-Zip

Developer: Igor Pavlov

Website: www.7-zip.org

Size: Less than 2 MB

License: Open Source

Category: File Archiver

Platform: Windows

Version: 23.01
Download 7-Zip Download Windows PC:
It has a separate installer for both Windows 32-bit and 64-bit computers. If you have a 32-bit processor CPU (PC) then you need to download the 7-Zip 32-bit (x86) version using the below link. Otherwise, download 7-Zip 64-bit (x64) for Windows 64-bit PC.
Download 7-Zip 32-bit (x86) Latest Version:
Size: 1.2 MB
Or
Download 7-Zip 64-bit (x64) Latest Version:
Size: 1.5 MB
Learn How to compress 1000 MB files to just 10 MB using 7-Zip
Download 7-Zip Old Versions:
Download for Windows 32-bit
Download for Windows 64-bit
Version 19.0
Download for Windows 32-bit x86 (v18.06, Old Version)
Download for Windows 64-bit x64 (v18.06, Old Version)
Download 7-Zip latest version for other Operating Systems:
7Zip free file archiver lets you combine several files into one as an archive, which is very easier for sharing via email or flash drive. 7-Zip is similar to other popular files archiver programs like WinRAR or WinZip, and it also supports popular archive formats such as RAR or ZIP files. 
Related Apps