Google Drive for Windows PC is a secure way to keep all your files and documents from your PC in one organized place in the cloud. By using Google Cloud storage, you can access your files from any device that is stored on the Drive. You can upload files from your computer and manage them through the Google Drive for Desktop application. You can also use the Drive application to share and work on documents together.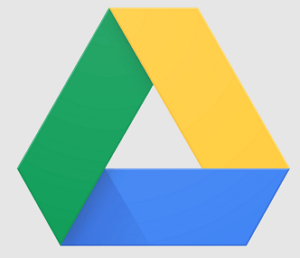 Why do you need Google Drive for Windows?
Are you struggling to keep your documents synced across your devices? Look no further – Google Drive has you covered! With the Google Drive app, Backup, and Sync, you can easily manage all of your files on your PC and in Google Drive – all with the click of a button! Access your documents from your browser or download Backup and Sync for a streamlined experience on your Windows PC. Eliminate the difficulties related to online document management by using Google Drive!
Usage Google Drive on Windows PC:
Using the desktop application, it is simple to make a backup of your PC. You can opt to copy only chosen files or the entire computer. Additionally, you can include data from USB drives and other external sources in the backup. Not only are the files stored as a single copy, but they are also renewed when you edit them. Therefore, your files will always stay current and safe.
The desktop app also allows you to set up automatic backups, so you don't have to remember to manually back up your files. You can choose how often your files are backed up, ensuring that your data remains safe and secure. The app also provides options for customizing the backup process, so you can ensure that only the files you need are backed up.
You can transfer your files from your computer to cloud storage and also have access to them from Google Drive. You can synch certain folders to your desktop so that you can access them without an internet connection. You can choose which files to sync when you first install the app and later change the settings through the preferences menu.
Organizing Your Files in Google Drive:
Google Drive provides a convenient way to organize your files. You can be sure that when you're using Google Drive on your PC, all your files from your computer are so nicely organized into a directory, making it super easy to find what you need. And if you use it on other computers, you get the added bonus of having a different directory for each one. It is a great way to store your documents, images, and videos!
Another useful advantage of G Drive is that it works well with other applications. Google Drive for Windows offers great advantages, especially when it comes to integration with other apps such as Google Docs and other programs in the Google Suite. Furthermore, it can be connected to many third-party apps, giving you access to features like photo editing, graphical design, file conversion, and more.
Download Google Drive for Windows PC:
Using the below links, you can download Google Drive for Windows application for free.
Technical details of the Application:
Developer/Website: Google Inc.
Category: Cloud Storage/Online Storage

Installer Type: Standalone offline installer.

Version: Latest Version
Installer Size: 154 MB
OS Support: Windows 11, 10, 7 (32-bit/64-bit)

Language: English 
Get Google Drive for Windows:
Related application:
How to install Google Drive on a Desktop?
Installing Google Drive on a Desktop computer is quite straightforward and the process is similar to installing most other programs. First, download the installer of Google Drive for Windows and after the download is done, run the installer and follow the steps that appear. You will be asked to choose a folder to save the application. Once the installation is finished, you can log into Google Drive and access the files from your desktop.
Key Features of Google Drive App:
These are some useful features of Google Driver for Windows App that boost productivity and keep your files safe.
Google Drive Desktop application saves all your documents on the cloud and makes sure that they are always up to date, no matter which device you are using. That means you can get your documents from anywhere and at any time!
Google Drive is compatible with Gmail, Calendar, Meet, and Chat, making it easy for you to work together efficiently in all of these applications.
Google Drive for Desktop enables simultaneous working on documents and projects with others so that you can cooperate in real-time.
Google Drive for Windows Desktop has a feature that provides automatic backup of all documents stored online, ensuring your information is up to date and secure, so you never have to worry about losing any data.
Google Drive's Optical Character Recognition is really impressive – take a picture of text or scan a document, and it will be converted into an editable file.
Don't stress if you made an error! Google Drive offers a file version history feature so you can go back and restore a previous version.
Don't worry if you're having trouble connecting to the Internet! You can still get your work done by storing your files so they can be used without an online connection.
Ensure the security of your documents with encryption and add an extra level of security by enabling two-factor authentication. It provides a secure way to keep your data in the cloud, with encryption to ensure it is kept safe and sound.
Locate the hard-to-find document in a jiffy with Google Drive's advanced search. Utilize filters like file type, creator, or terms, and you're ready to begin!
FAQs:
Is Google Drive for Windows Free?
Yes, Google Drive is free and it provides 15GB of cloud storage against a Google account. When you create a Google Account, you get 15 GB of cloud storage for free, to use across Google Drive, Gmail, and Google Photos. If you upgrade to a paid Google One subscription plan, your storage will increase to 100 GB or more.
How to Access Google Drive?
You can access Google Drive through your Google account. Google provides 15GB of storage for free with your account. When you wish to upload your files, this can be done easily, however, if you are dealing with large files or using multiple applications, it can quickly take up space. If you need more storage space, it has a premium service called Google One that offers a variety of monthly subscriptions.
Related Software
Download Google Drive for Windows 11, 10 PC Latest Free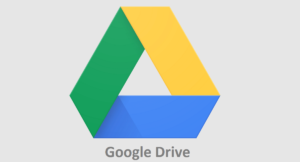 Download Google Drive for Windows 11, 10 (32/64-bit) PC free; It is a secure way to keep all your files and documents from your PC in the cloud.
Price Currency: USD
Operating System: Windows
Application Category: Utilities/Tools