Avast is a leading Antivirus program developer in the field of Security Software. It is one of the best anti-malware application vendors in the world and it has more than 400 million users worldwide. Avast Antivirus software gives comprehensive protection against most modern security threats and keeps your device safe and secure. Avast provides different security programs to fulfill the requirement of different users. All Avast Antivirus offline setup download links are on this page for Windows.
Avast Software offers a variety of security applications, including Avast Premier, Avast Internet Security, Avast Pro, and Avast Free Edition, each of which has its own different capabilities. All of these programs are available for download as offline installers, and are compatible with Windows 11, 10, 8, and Windows 7 operating systems, both 32-bit and 64-bit platforms. The official link to the latest Avast software is listed on the website, so users can easily download the program from any device.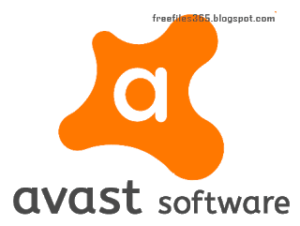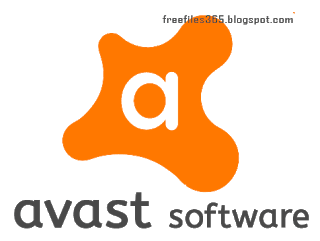 Avast is very popular for its free Antivirus software. The free version is completely free for personal use and it has all the basic antivirus protection features. The premium versions are loaded with many essential features along with anti-virus protection. You can also try the premium (paid) versions of Avast software such as Avast Premier, Avast Internet Security, or Avast Pro for 30 days without charge. You have full access to all the features of the security during the trial period. After the end of the trial period, you can buy the software license or you can easily uninstall the trial version.
System Requirements:
Windows 11, 10, 8.1, 8, and Windows 7 32-bit or 64-bit versions.
256 MB+ RAM
1.5 GB of hard disk space.
All Avast Antivirus Products:
Currently, Avast provides the following free and premium security applications:
Avast Free Antivirus:
Don't want to spend money on Antivirus Software. Well, you can use Avast Free Antivirus (a Free Version of Avast) to protect your PCs from viruses and malware.  Avast Free is a free Antivirus product with basic but essential features.  It is free for personal use. Now you don't even require to register your mail ID to use this free PC security product. Read the complete review on Avast Free Antivirus and download the Avast Free Antivirus Offline Installer for Windows using the below link:
Avast Premium Security is the top-of-the-line security product offered by Avast, providing the most comprehensive protection against viruses, malware, and other online threats. It comes with a powerful firewall, as well as an anti-spam, ransomware shield, and webcam shield. Additionally, the included password manager makes it easier to keep your passwords secure, while the behavioral shield keeps a close eye on any suspicious activity on your device. With all of these features, Avast Premier provides the ultimate protection for your device.
Download Avast Premium Security for Windows:
Click Here to Download (Size 674 MB)
Avast Internet Security:
The product has been discontinued by the publisher and replaced by Avast Premium Security software.  We are showing this page for informational purposes only. You can find about Avast Premium Security above.
Avast Internet Security is best for protecting your device from all modern viruses and online threats. It includes all the required features like Firewall, Anti-spam, Wi-Fi Inspector, Real Site, Ransomware Shield, Behavior Shield, Browser Cleanup, etc to protect your device from viruses, online hackers, etc.
Click Here to Download (Size 660 MB)
Avast Pro Antivirus:
Download Avast Pro Antivirus Offline Installer for Windows:
Click Here to Download (Size 660 MB)
---
Avast Cleanup Premium:
Avast Cleanup Premium is a tool to optimize your PC. It boosts your PC speed by removing unwanted bloatware like 3rd-party trials and ads, cleaning the registry, fixing small issues, etc, and also frees up disk space by removing leftover junk files.
Download Avast Cleanup Premium Offline Installer for Windows:
Click Here to Download (Size 50.7 MB)
Download Avast Antivirus Free for Mac:
Click Here to Download (Size 110 MB)
Download Offline Installers of Avast Antivirus products from the official site of Avast using these above links. These offline installers do not require an internet connection during installation. After downloading the offline installer of Avast Premier, Avast Internet Security, Avast Free, or other products, you can install it on any computer as per your requirement.
Related Apps