Google Chrome is one of the fastest and most secure web browsers with a simple user interface. It is one of the most common and widely used web browsers on Windows PC as well as on other platforms in the world. The latest version of Google Chrome has all the latest features which are required by a normal user or a professional web developer.
It is a cross-platform browser that is available for Windows, Mac computers, Linux operating systems, etc. It is the most used web browser on Android-based smartphones and devices. Here are the download links of Google Chrome for Windows PC. Using these links, you can direct download Google Chrome for Windows 11, 10, and 7 (for 32-bit and 64-bit) computer systems. You can also download the Chrome browser for Mac OS and for Windows XP (older version).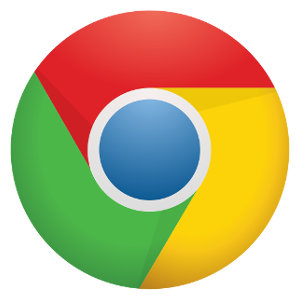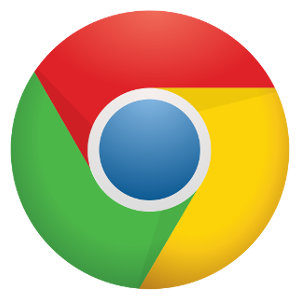 These download links are 100% safe and secure as those are taken from Chrome's official website. The user can download the Google Chrome offline installer using these direct download links listed at the bottom of this page. After downloading, you can use this Chrome offline installer file to update your old Chrome browser or install a fresh browser on your PC.
Why choose Google Chrome:
It is easy to use as it has a simple and friendly interface.

It loads web pages and applications faster than any other modern web browser.

It has many essential features and multi-tabbed browsing is one of them.

The browser includes in-built malware and phishing protection features.

Incognito mode browsing for privacy protection.

Syncing user settings and data on multiple computers using your Google Account.

The highlight and Search feature helps search any word or sentence without typing it in the search bar. 

Offline Installer package.

The Chrome browser is easily customizable and supports several themes, plug-ins, etc.

Search and navigate to web pages from the same box.

Themes to add delight to your browser.

Easily and 

quickly a

rrange and organize tabs however you wish.
Google Chrome is one of the most common and widely used web browsers in the world and has almost all the necessary features required by the internet user. It is one of the fastest and safest web browsers with a simple and easy user interface and it is available for both Mac and Windows OS. It is also available for Android and iOS-based devices and it is the most used web browser on Android Smartphones.
Latest Releases of Google Chrome:
Google releases Chrome's newer version from time to time. These newer versions contain new security updates and some new essential features. Therefore, it is better to upgrade to the latest version to get these new security-related and other benefits. 
We update this page regularly so that you can always get the latest version of the Chrome browser from its official source.
Advantages of Google Chrome Standalone Installer: 
As you know that the Chrome browser installer is available in both online and offline modes. Here we are focusing on using offline installers instead of online installers. The main advantage of the Google Chrome offline installer package is that it doesn't require an active Internet connection during installation. After downloading the offline installer package, the installer can use to install the Chrome browser anytime on any computer without an active internet connection. But, the online installer requires an active internet connection every time to install Chrome.
[Related software]
Download Microsoft Edge for Windows

How to install Google Chrome:
First, download your required version of the Google Chrome setup file from the following links. After the download is completed, find the setup file in the download folder and double-click on it, and then follow a few simple steps to complete the installation.
Technical Details: 
[By downloading Google Chrome, you agree to the Google Terms of Service and Chrome and Chrome OS Additional Terms of Service]

Download Google Chrome for Windows 11, 10, 7:
Download for Windows 32-bit (88 MB) 
Or
Download for Windows 64-bit (92 MB)
Download Chrome for Mac OS:
Download for Android
Google Chrome for Windows XP/Vista:
As you know that the latest version of the Chrome web browser doesn't support the Windows XP operating system. That means you can not install the latest chrome browser on a PC running Windows XP. If you have a Windows XP PC and you want to use the Chrome browser on it, then you need to download Google Chrome version 49.0. Because Chrome 49 is the last supported version of the Chrome browser by Windows XP. You can download Google Chrome 49.0 for Windows XP and Vista here:
Download Chrome for Windows XP
Download Google Chrome for Windows to get the most out of the web with flawlessly optimized, personalized, synced, and secure browsing. With over 3 billion users, Chrome has become the preferred browser of Internet users worldwide. It is a fast, secure, and popular browser on all platforms. It is built on the Chromium engine, which is the safest and fastest, the engine is constantly updated by the developer to provide better service.
Related Applications
Download Google Chrome for Windows 11, 10, 7- 32/64 bit Free