Google Chrome is a popular web browser for Windows PC and also for other platforms, offering users a wide range of helpful features and tools. However, these may not be enough to get everything you need done. That's why sometimes you need to extend the functionality of your browser with plugins and extensions.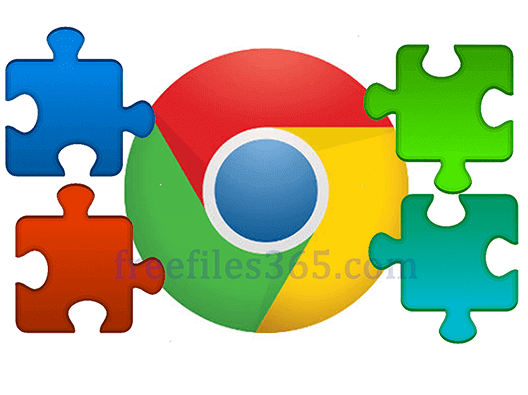 There are hundreds of extensions available for Chrome, among them, we have collected the 12 best Google Chrome extensions that will help boost your browser's performance for free. Unlock the full potential of your browser with our collection of the 12 best useful Google Chrome extensions.
Why do You Need a Browser Extension:
Adding browser extensions to your browser is a great way to enhance your web browsing experience. Whether it's blocking ads, storing passwords, capturing screenshots, or downloading videos, Google Chrome is the most popular choice for its wide variety of available extensions. Many of these extensions can also be used with other web browsers like Chromium. Finding these extensions is easy, as they're all located in the Chrome web store. With all these extra tools, you can now discover a more secure and enjoyable web experience.
What is Browser Extension?
Browser extensions are a great way to make your online browsing experience seamless and smooth. They are small programs that are added to your browser to enhance its functions and capabilities. Browser extensions come with a range of features such as blocking ads, saving passwords, capturing images and videos, and more. If you're looking to make your online browsing experience smoother and more seamless, browser extensions are a great way to do just that.
Browser extensions can be incredibly useful for tailoring your internet surfing journey. Not only do they enable you to do away with annoying adverts, but you can also store passwords and grab video clips in a targeted manner. These incredible tools give us the option to customize our browser as we please, by adding or taking away features and capabilities. Moreover, they can be utilized to increase the usability of many websites, such as adding a browser extension to show a map of a restaurant or shop prior to making a visit.
How to Install a Browser Extension?
Adding a browser extension to Google Chrome or another popular browser is a simple task. To get started on the Chrome browser, one just needs to access the Chrome Web Store. From this page, users can search, browse, and pick the extension they want. Once found, they just have to click the 'Add to Chrome button to kick off the download.
This process could require extra steps, such as granting permission requests. Afterward, the installation should wrap up and the user can start enjoying the extension right away. Installing browser extensions on Chrome is an easy task if you follow the steps. Doing so allows you to add features to the browser and upgrade your online experience.
Chrome extensions are particularly helpful in this regard, able to block ads, save passwords, take screenshots, download videos – and more! Installing these extras can really up your browsing game and get you the most out of your online experience.
A browser extension adds new features to the web browser. There are thousands of browser extensions available in the Chrome web store for your Chrome browser. Here, we are writing about some of the best Google Chrome extensions. These extensions are not only for the Chrome browser. These can be used on several other web browsers developed using the Chromium source code.
Here is a list of 12 very useful, free, and some of the best Google Chrome extensions for your Chrome browser. These must-have browser extensions are completely free and you can install them directly from the Chrome web store.
Best Google Chrome Extension:
Evernote Web Clipper: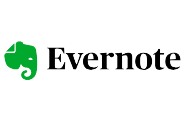 Evernote Web Clipper is a Google Chrome browser extension that allows users to easily clip and save articles, images, and other web content directly to their Evernote account. With this extension, users can capture web pages, take screenshots, and highlight text, and then save them to their Evernote account for later reference.
This extension allows users to tag and organize their saved content, making it easier to find and access later. Additionally, Evernote Web Clipper offers various formatting options, such as font size, font style, and highlighting, allowing users to customize their saved content. The extension is free to use and can be downloaded from the Chrome web store.
Evernote Web Clipper is a very useful browser extension available for Google Chrome, Mozilla Firefox, Safari, Internet Explorer (IE) 7+, Microsoft Edge, Opera browser for Windows, Vivaldi web browser, etc. Evernote helps you to save any web page data into your Evernote account instantly.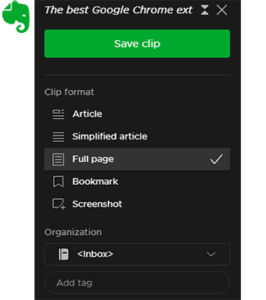 You can use Evernote Clipper by clicking on the small elephant icon at the top right corner of your web browser.
Website: evernote.com
LastPass:
LastPass is a password manager browser extension for Google chrome that stores and encrypts passwords and other sensitive information such as credit card details, addresses, and notes in a secure vault. It is available as a browser extension, mobile app, and desktop application.
With LastPass, users only need to remember one master password to access all of their stored passwords and data. It can also generate strong passwords and fill them in automatically for users. LastPass is available for free, but a premium version with additional features is also available for a fee.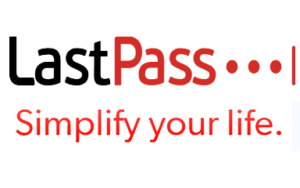 LastPass is another great google Chrome browser extension used to manage and access usernames and passwords for all online accounts. It lets you securely save your passwords and usernames in an encrypted vault and you can securely access your passwords from any computer or mobile device.
Website: lastpass.com
Download LastPass from the Chrome web store
Full Page Screen Capture: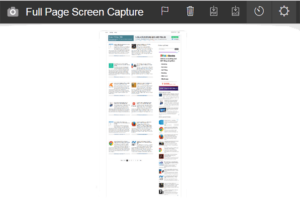 Full Page Screen Capture is a popular Chrome browser extension that allows users to capture an entire webpage as an image with just one click. The extension can capture visible content, hidden content, and even full-length scrolling pages. Once the capture is complete, the image can be saved in a variety of formats including PNG, JPEG, and PDF. The captured image can also be edited or annotated within the extension before it is saved.
This extension is useful for users who need to save a webpage for future reference or share it with others. It is available for free in the Chrome Web Store. Full page screen capture allows you to capture the entire webpage with a single click and lets you save the captured page as an image file or PDF file format. You can even use it by pressing the keyboard shortcut "Alt+Shift+P" keys together on your keyboard. And the entire browser window will be captured within a few seconds.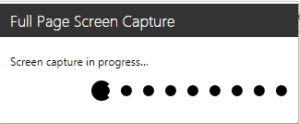 Website: mrcoles.com
Download Full Page Screen Capture from the Chrome web store
Awesome Screenshot: Screen Video Recorder: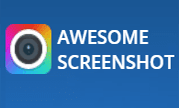 Awesome Screenshot (Image Source)
Awesome Screenshot: Screen Video Recorder is a Google Chrome extension that allows users to take screenshots and record videos of their screens. With this extension, users can capture an entire webpage or just a specific area of their screen. They can then edit and annotate the screenshot with a variety of tools, including text, arrows, shapes, and blur effects.
Additionally, the extension allows users to record their screen and webcam simultaneously, making it a useful tool for creating tutorials or recording online meetings. The recorded videos can be saved as MP4 files and easily shared with others. Awesome Screenshot: Screen Video Recorder is free to use and is a popular choice for Chrome users looking for a versatile and reliable screen capture and recording tool.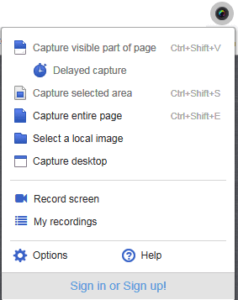 Besides capturing the browser window, the Awesome Screenshot extension will do a lot for you for free. Like the Full page screen capture extension stated above, Awesome Screenshot is also able to capture the entire browser window.
You can start the Awesome Screenshot by clicking on the icon at the top right corner of your web browser. Download this best browser extension for Google Chrome; Awesome Screenshot: Screen Video Recorder from the Chrome web store through the below link.
Website: awesomescreenshot.com
Pop-up blocker for Chrome

Poper Blocker is a browser extension available for Chrome, Firefox, and Opera that helps block pop-ups, pop-unders, and overlays on web pages. It uses an advanced algorithm to detect and block a variety of pop-ups that advertisers and other third-party websites often use to display unwanted content or promote their products.
Simply, the Poper blocker disables any unwanted Pop-ups, pop-unders, and overlays ads on web pages. It also provides security to your PC by blocking malware popups. You can also allow showing popups on any site in just one click.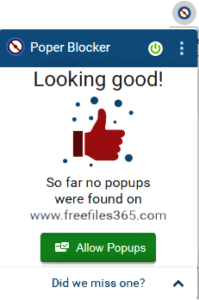 You can download The Pop-up blocker browser extension for Chrome from the Chrome web store through the below link:
Website: poperblocker.com/
Download Poper Blocker Extension
Click&Clean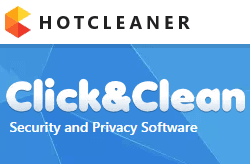 Image Source: Hotcleaner home page
Click&Clean is a Google Chrome browser extension that allows users to clear their browsing history, cache, cookies, and other data with just one click Additionally, Click&Clean also offers a secure file shredder that allows users to permanently delete files from their device, Which ensures them cannot be rescued.
The extension also includes a feature that scans user devices for malware and viruses and removes any threats detected.
Other features include the ability to manage browser plugins and extensions, secure online shopping, and password management. Overall, Click&Clean is a versatile extension that can help users keep their online activities safe and private.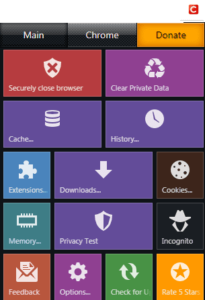 Download Click&Clean from Chrome Web StoreClick&Clean is a free browser maintenance and cleaning extension offered by Hotcleaner. It is a one-click cleanup tool to clean your browser by clearing your browser Cache data, Cookies, typed URLs, browsing history, download history, etc instantly.
Grammarly: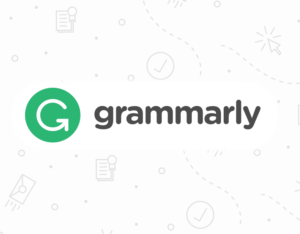 Grammarly is a cloud-based typing assistant that originated in the United States. This tool is designed to review English texts for errors in spelling, grammar, punctuation, clarity, engagement, and delivery. It also includes a plagiarism detection feature and provides suggested replacements for any identified errors. Additionally, Grammarly allows users to customize their writing style, tone, and language for specific contexts.
If you are a writer, blogger, student, or daily social media user, then Grammarly is a very essential extension for your web browser. Grammarly is a writing enhancement app or extension that works through the internet Offered by grammarly.com. It is an Artificial Intelligence-based online proofreading extension for different web browsers to check writing mistakes, and grammatical errors and to show definitions and synonyms of any word during typing.
In addition to the browser extension, you can use the Grammarly application on your computer a dictionary, or a proofreading app.
Download Grammarly from the Chrome Web Store
You can read and download Grammarly for PC here.
Momentum:
Momentum Logo Source
The Momentum browser extension is designed to increase your productivity and focus when using Google Chrome or Firefox While working on it. It replaces the new tab page with a custom dashboard that features a beautiful background image, a personalized greeting, and a to-do list display.
It includes various features such as daily motivational quotes, weather updates, and a customizable search bar that allows you to search the web directly from the dashboard. You can also set daily emphasis and track your progress toward achieving your goals.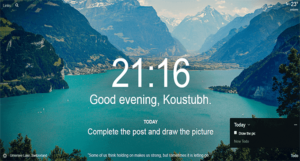 Momentum is a browser extension that redesigned your browser's new tab by replacing the original new tab window with a new personal dashboard, which includes a beautiful background image, a weather report, time, and an inspirational quote. It eliminates the disturbance and distractions from your mind and helps you stay focused on your goal.
Website: momentumdash.com
Download Momentum from Chrome Web Store
Todoist: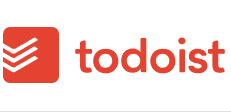 It is another best browser extension for Chrome to maintain your to-do list items. This browser extension allows you to manage and track your to-do task list from your browser window. It also works on all of your devices even when you are not online.
Todoist is a cloud-based task management app that allows users to create, organize, and track their to-do lists across multiple devices. It is available on various platforms such as web, mobile, and desktop, and offers a range of features to help users prioritize and manage their tasks effectively.
With Todoist, users can create projects, set due dates and reminders, add comments and labels, and assign tasks to other team members. The app also allows users to track their progress, visualize their productivity, and set goals to motivate them to complete their tasks.
Website: todoist.com
Download Todoist from Chrome Web Store
Speed Dial [FVD]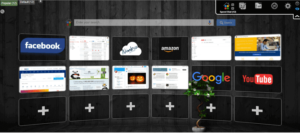 Website: everhelper.meSpeed Dial [FVD] is one of the most popular and highest-rated and one of the best Google Chrome extensions to organize and arrange your browser window. It replaces the new tab of your web browser with the most visited speed dial links and gives them an incredible look by designing the visual bookmarks and the background. It also allows you to create your own speed dial slot.
It enhances users' browsing experience by allowing them to organize their favorite websites on a single page for easy access. It replaces the standard new tab page with a customizable grid of thumbnail links, which users can set up themselves or import from a pre-built list. Speed Dial [FVD] also provides users with the ability to change the background, add widgets, and sync their settings across devices. It is a simple and efficient tool for anyone who wants to save time and streamline their browsing experience.
Download Speed Dial [FVD] from the Chrome web store
Super Dark Mode (Make Background Black):
Super Dark Mode is a browser extension that allows users to switch to a dark mode with just one click. The extension inverts the colors of the webpage to make the background black and the text white. This feature helps to reduce eye strain and improves readability in low-light environments. The extension also has options to adjust the brightness and contrast of the dark mode to suit individual preferences.
It works on most popular browsers, including Chrome and Firefox, and can be easily installed for free from the Chrome Web Store or Firefox Add-ons. Super Dark Mode is a useful extension for anyone who spends a lot of time browsing the web and wants to protect their eyes from bright screens.
Touch VPN (Unlimited Free VPN with Privacy):
Touch VPN is a free Virtual Private Network (VPN) extension for the Chrome browser that provides users with a secure and encrypted connection over the Internet. It allows users to bypass geographic restrictions and access otherwise blocked or censored websites and online content.
Touch VPN works by routing a user's internet traffic through a remote server at a different location, thus masking their IP address and providing them with a new one from the remote server. This helps protect user privacy and prevents others from tracking their online activities. Touch VPN extensions are easy to use and require no technical knowledge.
Conclusion:
The Chrome Web Store has a vast array of free browser add-ons to upgrade your web experience. From the productivity-increasing Grammarly and Todoist to the privacy-securing Click&Clean and Touch VPN, you won't be short of options. Moreover, full-page screenshots and other awesome screenshot extensions make it simple to save and share content with others. And, if you're looking to avoid irritating pop-ups and minimize eye strain, then Popper Blocker and Super Dark Mode are must-have tools.
Whether you're looking to boost productivity, protect your privacy, or just make your browsing experience more enjoyable, these 12 best Google Chrome extensions are definitely worth checking out
Related Articles