Are you searching for the best free VPN for Windows to secure your online data and IP address, or to hide your footprints on the web? With the tech market being saturated with dozens of free VPN applications, it can be a challenge for common people to pick and download the best free VPN for their daily needs.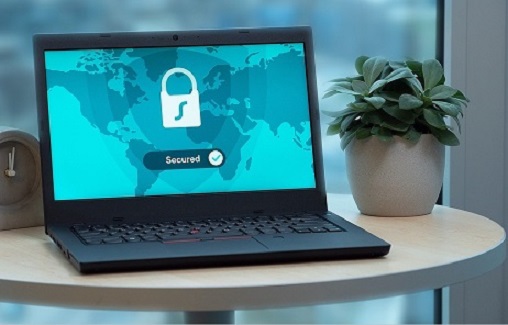 Using a free VPN application on Windows can also help you access several sites that may not be available in your region due to territorial restrictions imposed on them for free. By masking your identity, the free VPN for PC prevents websites from tracking your geo-locations.
We've created an article about the best free VPN for Windows PC and if you're seeking dependable free VPN software for your Windows computer, this post will walk you through the top free VPN software for Windows 11, Windows 10, and Windows 7 PCs while underlining their features. You may use these free VPN software with confidence since we did the research and only included the safest and most dependable options. So if you're seeking the best free VPN software for your Windows PC, just read our post and you'll be sure to get the finest option for you and download a free unlimited VPN.
What is a VPN service?
Before reading the article, let's know what a VPN service is. A VPN, also known as Virtual Private Network is a kind of online service that is used to protect the online privacy, security, and anonymity of an internet user. when you use a VPN service, it securely routed your internet traffic through a remote server in another nation, masking your IP address and encrypting the data. It makes it much harder for hackers or other parties to snoop on your online activities. To avail of a VPN service, you need a VPN application.
Usages of VPN:
The most common use of a VPN application is to secure remote access and for encrypting data transmissions over public networks, such as the Internet. VPNs may also be used to access websites that are forbidden in some countries and get around government restrictions. VPNs may also be used to get around regional limitations for streaming services like Netflix and to safeguard confidential information from malevolent hackers.
It provides an extra layer of privacy and security while browsing the web, by masking the IP address of our device and hiding our online activity from criminal-minded people and lets us surf the web securely and anonymously.
List of the Best Free VPN for Windows 11, 10 PC:
The PC VPN products described below can provide exceptional user protection and shield users from nefarious internet dangers.
PrivadoVPN Free:
PrivadoVPN Free is an ideal pick for those in need of a free VPN for Windows 10 and 11 PCs. It is one of the swiftest VPNs available, and it allows you to connect to any nation with a single click while keeping your privacy undamaged. Furthermore, this VPN has a special geoblocking team that can proficiently unblock streaming services like Netflix and BBC iPlayer, something most paid services cannot do.
It is an ideal tool for people who want to access content from various nations and areas around the world. It provides 10GB monthly highspeed bandwidth that is quite sufficient for personal use.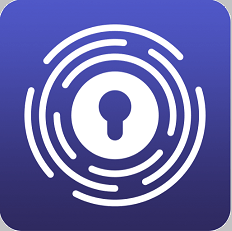 If you finished your 10GB data allowance before the date, don't panic – the service has a solution. With its "over-quota" mode, you will be switched to a slower 1Mb/sec server that provides unlimited data. This will keep you connected and let you continue using the data tap without any breaks.
Split-tunneling is an amazing feature that comes with this free VPN software for Windows PC. This feature allows you to access regional services while streaming from overseas. You can also modify your encryption protocol, so you can switch to WireGuard for a faster yet more secure VPN experience. This is very useful if you want to watch content from other countries while still having access to services in your own country. With this feature, you can experience the best of both worlds.
PrivadoVPN Free It offers various functions to assist you in accessing foreign streaming services, such as split-tunneling and the option to personalize your encryption protocol. It is compatible with many systems, like Windows, Mac, Android, iOS, and more, making it very convenient and helpful for torrenting. If necessary, you can upgrade to a paid plan.
Features of PrivadoVPN Free:
Unlimited VPN: First 10GB monthly unrestricted high-speed bandwidth and upon exhausting the 10GB monthly allowance, you will get 1mbps unlimited bandwidth.
Lets you unblock US Netflix, Disney Plus, Amazon Prime Video, and BBC iPlayer.
Super-fast unrestricted speed.
Different customization options.
Easy-to-use apps
13 server locations
Get PrivadoVPN Free here.
Planet VPN:
Planet VPN has a straightforward, user-friendly interface that anyone can access, regardless of their tech skills. It is another best free VPN for Windows PC and is also available for other major operating systems like macOS, iOS, Android, and Linux. Installing and setting up this program is also easy. Even people who lack any technical knowledge can take advantage of Planet VPN with ease, making it the ideal option for those who are just starting out. It has already earned positive reviews from customers for its excellent quality and dependability.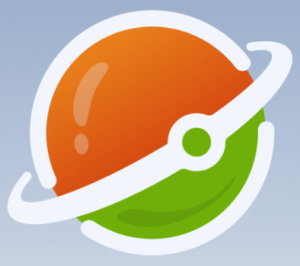 Planet VPN provides a secure and dependable VPN service with numerous excellent features. when you use Planet VPN, it doesn't track your internet use, connection data, IP addresses, and other private information. Since the company is established in Romania, which is not a part of any surveillance alliances and has a no-data retention policy, you can be sure that your data is totally protected.
The service also supplies solid encryption and a wide range of global servers in 60 countries across 5 continents, which permits you to gain access to regionally-limited content from any place in the world. With Planet VPN, you can take pleasure in a secure and private internet experience.
Features of Planet VPN:
Planet VPN is easy to use and has a solid free version available without signing up.
It supports up to five devices and offers servers in over 60 countries.
The service features military-grade encryption.
It is a great VPN that doesn't cost anything.
Proton VPN Free:
Proton VPN Free is one of the most powerful Virtual Private Network apps for Windows PC and is the best option for users who want a secure and high-performing but free VPN service. The main benefit of Proton VPN Free over other free VPNs is its unlimited data policy – you will never have to worry about the end of the data limit when using Proton VPN Free. Furthermore, it is found in different tests that Proton VPN Free provides a really fast VPN service. It is a reliable for free VPN and is definitely worth using.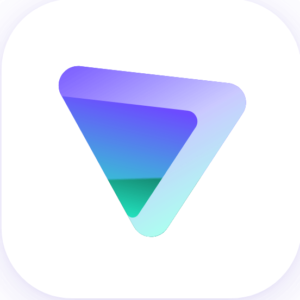 Proton VPN's free version is a great choice for those who need a secure and private VPN but don't want to pay for an unlimited data limit and full access to streaming services. It provides military-grade encryption and a strict no-logs policy to keep data secure, but lacks access to streaming services and has limited server locations.
Features of Proton VPN Free:
Some of the best features of ProtonVPN include:
Unlimited bandwidth,
DNS leak prevention,
Have a simple user interface.
Cross-platform support
AES-256 encryption.
A reliable kill switch
Feature-packed open-sourced and audited apps
Windscribe Free VPN
Another best free VPN for Windows PC is Windscribe Free VPN. Windscribe Free VPN service will stop tracking and enable you to browse the internet without being monitored. It also allows you to access content that may be blocked in certain geographical locations.
You can use Windscribe VPN without any cost and you will be given 10GB/month of data, with no restriction on the number of connections and access to over 10 different countries. This data allowance may be limited compared to some VPNs listed above, offering only 10GB a month. However, Windscribe Free VPN offers the advantage of being able to use the service on an unlimited number of devices at the same time.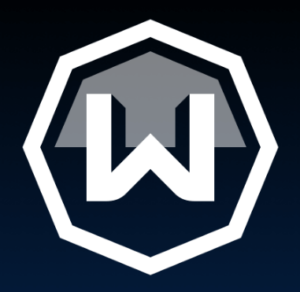 Windscribe VPN offers a desktop program and browser add-on for multiple operating systems. These include Windows, Mac, and Linux for the desktop application, as well as Android, iPhone, and Blackberry for phones. Furthermore, the browser extension is accessible on Google Chrome, Firefox, Microsoft Edge, and Opera. Additionally, this free VPN also supports TV gadgets such as Amazon FireTV, Nvidia Shield, and KODI.
For those looking for a dependable and robust VPN, Windscribe Free VPN is an excellent option. It provides 14 locations in 11 countries, more than the average of other free VPNs. You will get more than 200Mbps speed on Windscribe Free VPN which is good for most purposes. The apps are fairly straightforward, but new VPN users may take a bit of time to get used to them. Furthermore, Windscribe Free VPN offers some unexpected features, like unblocking UK Netflix and BBC iPlayer. Though it may not be as impressive as Proton VPN or PrivadoVPN, it is still a reasonable choice for many.
Features of Windscribe Free:
Unlimited simultaneous connections.
Lets you choose from 14 locations across 11 countries.
Location Warp feature helps to hide your GPS location.
Lets you unblock UK Netflix, BBC iPlayer, etc.
It has a built-in Ad-blocker and Firewall.
Provides highly privacy-friendly features.
Visit here to download Windscribe now.
Hide.me Free VPN
Hide.me Free VPN is a great choice for the average user, providing 10GB of data per month with no need to submit credit card information. The service has been audited by a third party, ensuring its safety and trustworthiness. While the free plan has restrictions like a single connection, if you need more features, you can upgrade to the paid plan, though you will have to pay a large fee upfront. All in all, Hide.me Free VPN is worth checking out.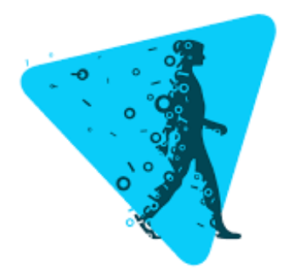 It's important to keep an eye on Hide.me's generous 10GB data limit in order to make sure it doesn't get used up before the end of the month. Only one device can be connected at a time, although having access to five server locations can help when trying to change your location. Hide.me Free VPN has a lot of features that competitors like Privado and Proton don't offer, such as auto-connecting to untrusted Wi-Fi, custom DNS, split tunneling, a kill switch, additional protocol settings, and browser extensions. While this is great news for experienced users, it might make the interface a bit more complex for some.
Features: Hide.me Free VPN is an average service that doesn't satisfy every requirement, but still has enough remarkable features to deserve a second look. Your privacy is safeguarded with the powerful safety measures provided in the free Windows version. It provides 256-bit AES encryption, IP/DNS leak protection, and an automated kill switch. Additionally, Stealth Guard provides a setting that allows certain applications to only work when the VPN is connected. It is also considered one of the best free VPN for Windows PC. You can use its Windows app without having to sign up or register.
Download Hide.me for Windows 7, 10, and 11 PC
Hotspot Shield VPN
Hotspot Shield VPN is an excellent choice for those seeking a fast and reliable VPN for streaming, gaming, and other activities on their PC. It uses virtual tunnel technology to hide users from prominent locations and encrypts their connection and internet traffic for complete privacy and anonymity. The IP address of the user is not exposed.
The client software and service are both freemium, so many features are available for free, while some additional features like ad-free, antivirus protection, and geographic location selection require a premium subscription. Hotspot Shield VPN is the perfect choice for those looking for a fast and secure VPN.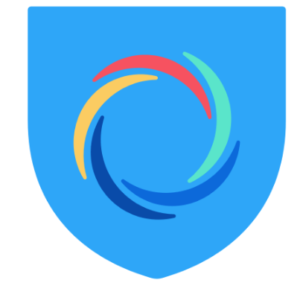 Hotspot Shield offers its Catapult Hydra protocol free of charge, which allows PC users to enjoy decent speeds. If you need a free VPN with reliable speed and connections, then Hotspot Shield is a great choice. Despite the fact that the free version of Hotspot Shield has limitations regarding the amount of bandwidth it can provide, it is still a practical option for those wanting to use a free VPN with dependable speed.
Hotspot Shield provides 500MB daily bandwidth and the server is limited to the US. Despite these restrictions, Hotspot Shield is still a popular free VPN provider. To access more advanced features, users have to upgrade to the premium version.
Hotspot Shield is a widely used free popular Virtual Private Network (VPN) for Windows PC. It also has a Windows installer to run this VPN on Windows desktops or laptops. Additionally, it does not require any registration to use this service which makes it an ideal choice for those who want a simple, secure, and faster way to surf the web anonymously.
Hotspot Shield free version doesn't include a kill switch. If the VPN connection stops, your traffic could remain unprotected, leaving your data exposed and vulnerable.
Features:
Hotspot Shield offers 15 GB monthly bandwidth (500 MB daily)
No registration is required to use its desktop app.
Provides complete privacy and anonymity.
It can unblock some online streaming websites like  Netflix, Disney+, etc.
Learn more and download Hotspot Shield here.
Additional VPN Software:
There are several other VPN software available for Windows platforms that provide a free virtual network. But we have not listed those all apps due to their limited functionality such as not having a kill switch, very limited bandwidth, limited virtual servers, etc. One such popular VPN application is Turbo VPN Free. It provides unlimited bandwidth, but other important features are only available in its premium version.
Frequently Asked Questions About Free VPN Software:
Are free VPNs Safe?
Most free VPNs are secure and offer full protection. However, a few have the potential to bombard your computer with ads and even download malicious software. To ensure you make the right choice, we suggest consulting our list of the best free VPN for Windows.
Using a free VPN can be the best way to access some websites that are restricted and VPN also protect your online privacy. But, make sure you pick a reputable and secure VPN provider as some free services make their profit by selling your data to other companies. In order to keep your data safe, it is best to look for a VPN with a no-log policy, meaning no data is stored or collected and it will not be used against you or sold to external parties.
How to choose the best VPN for Windows?
When it comes to choosing the best free VPN for Windows PC running Windows 10, 11, or older versions, this article has got you covered. It narrows down the list of free VPNs for PC, including Proton VPN, Planet VPN, Windscribe VPN, etc, and all these programs provide really great features to protect users' privacy and identity online.
How to connect to VPN on Windows?
It is very simple to set up a free VPN on a Windows PC. All these VPN Applications mentioned above provide Windows installer software. Just download the VPN software and install it on your computer. Then pick the geographical location you would like to connect to and press the 'connect' button. If you follow these easy steps, you can set up and use any of the top free VPNs for Windows with no trouble. It is as simple as that!
Related Articles