Vivaldi is a privacy-focused and a faster web browser that provides more security, privacy, and also rich in functionality. It is a highly flexible and customizable web browser that you can use your way. Download Vivaldi browser latest version offline installer here.
Vivaldi latest version direct download link is here. After download, this offline installer will help you to install a new Vivaldi browser on any computer without any internet connection or without consuming your internet data. But, before downloading, let's take a look at the features of this modern web browser.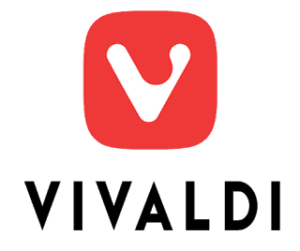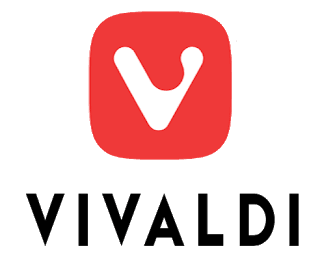 The latest stable version of Vivaldi Browser is 3.4 that was released recently on 15 October 2020. This new Vivaldi browser latest version several new features like new Tracker blocker, Adblocker, Clock, and more. This new Tracker blocker protects you from the ubiquitous web trackers that follow you around the web gathering your personal information. The Vivaldi browser latest version download links are listed at the bottom.
Vivaldi is a newly introduced web browser for the desktop which was initially launched on April 12, 2016, developed by Vivaldi Technology. Vivaldi is a cross-platform free internet browser available for different operating systems like Windows, Mac OS, Linux, etc. Like Google Chrome and Opera web browser, the Vivaldi browser also uses the Blink browser engine. Download Vivaldi browser latest version now.
Vivaldi can be run on almost any versions of the Windows operating system including Windows XP. It also supports Mac OS version 10.10 and higher and Linux Operating System. Note that, Windows XP and Vista do not support Vivaldi's latest version. The most updated version of Vivaldi supported by Windows Vista and XP is Vivaldi.1.0.435.46.
The interface and some other parts of the Vivaldi browser are pretty similar to the Opera browser as they both use the Chromium-based browser Engine. This browser easily customizable according to the requirement of the user and it also supports extensions developed for Chrome. 
Features of Vivaldi browser:
Highly Customizable interface: The interface of the Vivaldi web browser can be customized easily in a different way by changing the themes. You can also create a schedule to change your browser theme all day long.
Speed Dial: Like Opera, Vivaldi also has the speed dial feature. But, in Vivaldi, it is more customizable. You can organize your interest-based websites by creating groups for different categories of websites and give the group name as needed. For example, you can put all your social media websites in a group or folder.
Quick Command: After opening Vivaldi, just press the F2 button on your keyboard, and the quick command box will appear immediately. In this Quick Command box, you can find different keyboard shortcuts and menu items. You can use the Quick Command box to change settings, view history or bookmarks, start a new window or a privet window, task manager, extension, and many more shortcuts.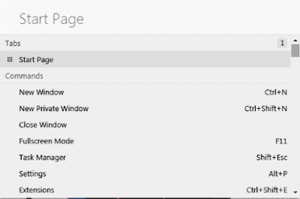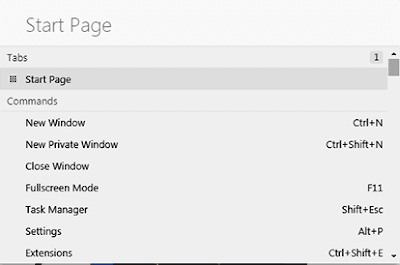 Supports Chrome Extension: Another best part of Vivaldi is that this browser supports browser extension that made for Google Chrome. As this browser uses a chromium-based browser engine, therefore, you can install any extensions or themes on your Vivaldi web browser directly from the Chrome Web Store. To add an extension to Vivaldi from Chrome Web Store, Just press "Ctrl-Shift-E" together on your keyboard and then click on the Chrome Web Store link and find your required Extensions.
Page Capture: This browser has a quick capture button to take a screenshot of any web page instantly.
Details of Vivaldi browser:
Name: Vivaldi Web Browser
Category: Web Browser
OS Supports: Windows (All Versions) 
License: Freeware
Version: 3.4 (Latest Version)
Release Date: October 15, 2020
Vivaldi Browser latest version for Windows 10/8/7:
Download for Windows 32 bit, (Size: 62 MB)
Download for Windows 64 bit, (Size: 67 MB)
Download Vivaldi for Windows XP and Vista:
(Version 1.0.435.46, Size: 37 MB)
Or if you want to download the Vivaldi browser old versions then visit the below link:
On this page, you can get the latest Vivaldi browser for Windows, Mac, and Linux operating systems.
Download the Vivaldi browser latest version offline installer free using the above links. These direct download links will let you download the browser setup files from Vivaldi official website.
Vivaldi Browser Download Latest 2020 Free for Windows 10, 8, 7
Vivaldi Browser Download Latest 2020 Free for Windows 10, 8, 7
Vivaldi is a secure, highly flexible, and customizable web browser that you can use your way. Download Vivaldi browser latest version offline installer here.
Price Currency: USD
Operating System: Windows 10, 8, 7
Application Category: Web Browser