AVG Antivirus products are one of the most trusted and popular PC security products in the field of PC security. They provide powerful protection against all types of modern viruses and malware, ransomware, phishing attacks, etc. It also blocks malicious web URLs during web browsing. Here are all the latest AVG antivirus download links for Windows computers. Using these links, you can download the latest version offline installers of AVG Ultimate, Internet Security, AVG Free Antivirus, and AGV PC TuneUp for Windows 11, 10, 7, and Windows XP (32-bit and 64-bit) PC.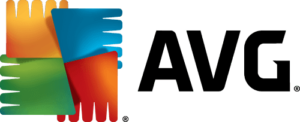 All these AVG antivirus download links are obtained from their official website and therefore, these installers are 100% safe and secure for your Windows PC. The offline versions are suitable for installing the products again and again on any computer system without an active internet connection or without downloading the setup file every time.
AVG is a popular PC security developer company that provides several Antivirus and security suits to protect your PC from threats. In this post, we are going to talk about the most popular AVG security software available for Windows operating systems.
All AVG Antivirus Download Links with their summary:
There are several types of AVG Antivirus products available including the all-in-one AVG Ultimate to AVG Free Edition. The Avg Antivirus Free version is absolutely free for personal use, whereas the other products such as AVG Internet Security or AVG Premium provide a one-month free trial to their users. Within the trial period, you can avail all the benefits of the product without any restriction. After completion of the trial period, you can buy a license to continue your product or you can easily uninstall it. The latest AVG Antivirus Download links are listed on this page.
Details of the products:
Developer: AVG
Category: PC Security / Antivirus

OS Supports: Windows 7 / 8 / 10 and Windows 11 (32 & 64-bit)

License: Free/Trial Version
AVG Antivirus Free:
One of the biggest competitors in the market of the free antivirus program is AVG Antivirus Free. This free Antivirus has a light and powerful scanning engine to provide basic security protection and some premium features like full antivirus protection, link scanner, Spyware scanner, residence protection, scheduled scanning option, live protection, etc.

The latest AVG Antivirus Free has a new look and some new technology to provide more protection to your PC. It is now available for Windows and Mac Operating systems. Links to AVG Antivirus download (free edition offline installer) for Windows 32/64-bit is listed below:
DOWNLOAD for Windows 32/64-bit PC
Download for Mac (25 MB)
AVG Internet Security–Unlimited
AVG Internet Security is an all-in-one security package that keeps you safe online, no matter how you access the internet. It provides powerful antivirus protection, an advanced firewall, a secure browser, and anti-spam and anti-phishing tools. It offers full system protection from virus, malware, rootkit, etc., and also provide security from phishing, spying, online hackers, email protection, and other online attacks while using the Internet.
It also includes additional privacy features, such as a data shredder, to help keep your data safe from prying eyes. With AVG Internet Security–Unlimited, you can enjoy a worry-free online experience, knowing your PC, data, and identity are safe. New AVG Internet Security and Unlimited also provide  Webcam and Ransomware Protection feature to protect your important data and information.
Download AVG Internet Security for Windows 32/64-bit through the below link:
AVG Ultimate for Windows:
AVG Ultimate is the all-in-one PC security suite that gives you AVG antivirus, anti-malware, privacy protection, Internet Security, and TuneUp package for you and also covers your entire family on PC, Mac, & Android at no extra cost. The major and necessary features of AVG Ultimate are, protecting your system from viruses and Ransomware, Anti-theft, App Lock-lock feature to lock any app to prevent misuse, Payment Protection to transact secure online transactions, Email Protection to prevent spam and infected emails, Software Updater, a powerful firewall, a Secure VPN, plus a range of essential features to keep your PC running at its best.
It has the automatic update feature to keep the program up to date, a secure browser, and a file shredder, plus the option to run scans in the background while you work. With AVG Ultimate, you can be confident that your PC is protected against the latest threats and that it is running at peak performance. Beyond scanning for threats, AVG Ultimate provides webcam protection, real-time threat detection, and a strong firewall. It offers webcam protection to ensure that your online activities remain private, real-time threat detection to ensure that your device is constantly monitored for malicious activity, and a strong firewall to keep out unwanted intruders.
Download AVG Ultimate for Windows 32/64-bit:
AVG PC TuneUp:
AVG PC TuneUp is a PC optimizer of AVG Antivirus products. It is a powerful tool designed to help keep your computer running smoothly. It optimizes system performance and improves startup time, as well as automatically fixing common problems like broken shortcuts, invalid registry entries, and fragmented files. It also helps you free up space on your hard drive, so you can better manage your files and folders. Additionally, AVG PC TuneUp offers a range of additional features, such as a System Cleaner, Registry Cleaner, Registry Defragmenter, and more, to help keep your computer running optimally.
Download AVG PC TuneUp:
AVG PC TuneUp for Windows 32-bit, Size: 108 MB
AVG PC TuneUp for Windows 64-bit, Size: 116 MB
All the avg security products have got newly designed fresh and simple-looking interfaces, new features, and most importantly, now they consist of the latest virus definitions. Download AVG security products and keep your PC safe and secure. AVG Antivirus Download through the links above.
Related Apps