Google Chrome for Windows 7, 8:
Google Chrome is one of the most bug-free and secure internet browsers for Windows PC because Google always provides new updates and security features for the browser so that any security hole can be patched up and any bugs can be fixed to prevent any new security threats. Since Microsoft has ended support for Windows 7 and also stopped providing new updates, Google has also stopped Chrome browser support for Windows 7 and Windows 8 PC. This means you can not use the new versions of Google Chrome on Windows 7 and 8 PC.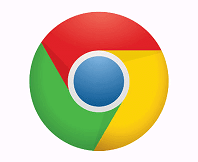 Is Google Chrome Still Available for Windows 7?
Yes, you can still download and use Google Chrome on your Windows 7 PC. However, you can only use Chrome browser up to version 109.0 on Windows 7 and 8 PCs. That means Chrome 109 is the last supported version of Google Chrome for Windows 7. Any version released after 109.0 will not support Windows 7 and 8/8.1.
Google Chrome for Windows 7 PC download links are shared here. Download Google Chrome for Windows 7, 8, and 8.1 (32-bit and 64-bit) PCs using the links listed below. If you are using Windows 7, you may need to install Windows 7 Service Pack 1 (SP1) to run the Chrome browser version 109.0. You can get Windows 7 Service Pack 1 here. On the other hand, you can get the Chrome browser v49.0 for Windows XP here.
Download Google Chrome Windows 7, 8 PC:
Here are the links to get the Chrome browser 109.0 for Windows 7 and other versions for some other operating systems and platforms. Before proceeding to the download section, let's see the technical information of the program:
Google Chrome Other Operating Systems:
We always spend many hours in the world of the Internet through our web browsers. Also, we do lots of financial transactions, banking, online shopping, and sending and receiving messages only through the web browser. Therefore, our browser should be easy to use, reliable, and secure.
If you want all these features in a web browser, then Google Chrome can be your best choice. It's a very safe, simple but advanced web browser for PCs and smartphones. It is one of the most bug-free browsers, as Google always provides new updates and security features for Chrome browsers to patch any security holes and fix bugs. Chrome browser is one of the best free internet browsers. It's fast, safe, and reliable to browse the internet and it's designed with sophisticated technology to give the user the best browsing experience. 
Features of Google Chrome for Windows 7:
Google Chrome is a widely used popular web browser for many reasons. Here are some of its key features:
Speed and Performance: The Chrome browser is known to offer fast browsing speed and smooth performance. Pages load quickly, and the browser can handle multiple tabs, websites, and web apps easily.
Friendly Interface: Chrome has a clean and simple interface that is easy to use and navigate.
Wide Range of Extensions: Chrome has a large selection of extensions and plugins available, which allows users to customize the browser and add functionality to their liking.
Synchronization: Chrome allows users to sync their bookmarks, history, and other data across all their devices, making it easy to access their information no matter where they are.
Security: Chrome is considered to be one of the most secure browsers available, with built-in protection against malicious websites and automatic updates to help keep users protected.
Conclusion:
The latest releases of Chrome browser are no longer supported on Windows 7, Windows 8, and 8.1. The last version of Google Chrome that you can install and use on Windows 7 is 109.0.  You can download Google Chrome for Windows 7 and use this older version of Chrome on Windows 7 and 8 PCs if you need to, but it is not recommended due to security vulnerabilities and lack of updates It is highly recommended you upgrade your operating system to a newer version of Windows, like… Windows 10 or later, to ensure you are using a secure and supported environment. 
Related Software