Google Earth Pro is a free 3D map service of earth, that provides a 3-dimensional view of Earth's surface based on satellite imagery. Google Earth displays satellite imagery, aerial photography, and GIS data on a map on a 3D globe, allowing users to view cities and landscapes from different angles. It also allows you to surf virtually anywhere on earth.
After installing this virtual globe software, a user can access and explore any part of the earth on that virtual globe by entering the address. The user also can rotate, zoom, and tilt the view of any place. If you want to install Google Eart on your PC, then you can use its offline installer. You can download Google Earth Pro offline installer for free;
The Google Earth Pro offline installer download links are here. You can use these official links to download the offline installer file for installing Google Earth Pro on Windows 10, 8, 7, and other platforms. The Google Earth app is developed by Google and is available for various platforms like Windows, Mac, Linux, Android, and iOS.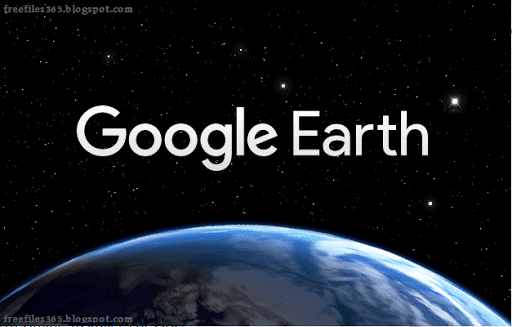 Until a few years ago, Google Earth Pro was a premium software, but in 2015, Google authorities announced that the Google Earth Pro version will free for all users. Users don't have to purchase to use the pro version and everyone can avail of the premium features for free. So many more people will be able to use it from now on. The Pro Edition has the opportunity to use very easy-to-use features and high-quality images. People also use Google Earth as an alternative way to Google Maps.
Google Earth Pro Software details:
Software Name: Google Earth Pro
Website: google.com/earth
Software Author Name: Google Inc
Version: 7.3.4 (Latest version)
License: Freeware
Installer Type: Offline Installer
Software Category: Virtual Globe/ 3D Map
Supporting Operating Systems: Windows XP / Windows Vista / Windows 7 / Windows 8 / Windows 8.1 / Windows 10 (32 and 64 bit)/Mac/Linux (32 and 64 bit)/Android/iOS
Note that to use Google Maps/Google Earth, you must accept (1) the Google Terms of Service, and (2) these Google Maps/Google Earth Additional Terms of Service (the "Maps/Earth Additional Terms"). The Maps/Earth Additional Terms incorporate by reference the Legal Notices for Google Maps/Google Earth and Google Maps/Google Earth APIs, and Google's Privacy Policy.
Download Google Earth Pro Offline Installer:
Click the below download link to get Google Earth for Windows, Linux, Android, etc.
Download Google Earth Pro for Mac:
What's new in Google Earth 7.3.4
Here are highlights of the fixes, changes, and improvements which are made in this release of Google Earth Pro:
Fixes for 3D controller devices on Mac and Windows.
Resolves navigation bugs in Street View mode.
Fixes distorted rendering of Street View imagery.
Improved support of new map layers.
Faster import of GeoTIFF files.
Accurate stars and night sky background positions.
Improved compatibility with recent Linux versions.
It also includes several other security updates and fixes and enhancements.
Other Apps from Google
Download Google Earth Pro Offline Installer for Windows 11/10/7