Adobe AIR is a cross-platform system runtime environment used that allows the developers for building and package cross-platform games and applications for different platforms such as desktop computers, TVs, and mobile platforms like notebooks, tablets, smartphones, etc. It is developed by Adobe Systems Inc using Adobe Animate, Flash, ActionScript, Apache Flex, HTML, etc for building Rich Internet Applications (RIA).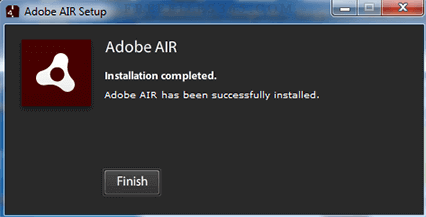 Download Adobe AIR (Version 32.0) offline installer for Windows 10, 8, 7, and above. This offline installer file supports both Windows 32-bit and 64-bit PC. You can download Adobe AIR's latest version from its official website using the download links listed at the bottom of this page. 

This program provides the ability for developers to create stunning, blazing-fast cinematic 2D and 3D games for PC, Android, and iOS. It uses full GPU rendering and game controller support for gaming. It also plays high-quality industry-standard HD video codecs such as H.264, and AAC. Download Adobe AIR Offline Installer for Windows. 
Developer's descriptions:
The Adobe AIR runtime enables developers to package the same code into native applications and games for Windows and Mac OS desktops as well as iOS and Android devices, reaching over a billion desktop systems and mobile app stores for over 500 million devices.
Technical Details of the Program:
Software Name: Adobe AIR



Version: 32.0.0.125


Developer:

Adobe


License: Freeware




File size: 11 MB (for Windows)



Category: System Tools


Operating system: Windows 10, 7 (32-bit and 64-bit)
By downloading the software listed below, you acknowledge that you have read and agree to the terms of the AIR License, the Adobe.com Terms of Use, and the Adobe Online Privacy Policy.
Download Adobe AIR Offline Installer for Windows:
Adobe AIR for Windows, Size: 11 MB
Related Apps