Adobe Flash Player is one of the very essential software for our computers and smartphone. It helps us to run various applications which are created on the Adobe Flash platform. The Flash Player latest version offline installer download links are available here. and you can download it for your PC. We are sharing the official links to download the latest standalone installer of Adobe Flash Player ActiveX for Windows 10, 7 (32-bit and 64-bit), XP SP3, and Mac OS.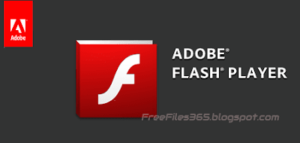 Adobe Flash Player is used to view multimedia content on computers or other supported devices. This software is used to play audio and video files and often requires playing a wide range of online games. Flash technology enables users to view media and animations in greater detail, so video games are more immersive. There are currently over 20,000 apps in the Apple and Android mobile stores that require some type of flash technology to run smoothly. There are also several popular online Facebook game sections that require flash technology to play them.
Adobe Flash Player is the software required by Internet Browsers and for some other platforms for viewing multimedia, executing Rich Internet Applications, and streaming video and audio, content created on the Adobe Flash platform. It is an ActiveX control for use in Internet Explorer and any other Windows applications that supports ActiveX technology. Flash Player can run from a web browser or on supported mobile devices.
It was developed by Macromedia and now it has been developed by Adobe since Macromedia is acquired by Adobe System.
---
The current stable version is Flash Player 32. Download Flash player Official Standalone Installer for Windows and other operating systems.
Adobe Flash Player End of Life General Information Page:

Since Adobe will no longer be supporting Flash Player after December 31, 2020 and Adobe will block Flash content from running in Flash Player beginning January 12, 2021, Adobe strongly recommends all users immediately uninstall Flash Player to help protect their systems. Read more here.
Details of the program:
Name: Adobe Flash Player
Developer: Adobe Systems
License: Free
Category: Multimedia
Version: 32.0
Size: 20 MB
OS Support: Windows 10, 8, 7, XP SP 3 (32-bit & 64-bit)
Download Adobe Flash Player for Windows:
Flash Player for Opera and Chromium-based browsers – PPAPI, Size: 20.14 MB
Flash Player for Firefox – NPAPI, Size: 20.33 MB
Flash Player ActiveX for Internet Explorer
DOWNLOAD  Size: 19.83 MB
Or
Download Flash Player for Mac OS X
Flash Player for Safari and Firefox – NPAPI, Size: 14.9 MB
Flash Player for Opera and Chromium – PPAPI, Size: 21.8 MB
Other Apps from Adobe