The AVG AVG Internet Security provides complete system protection from virus, malware, rootkit, etc and also provide security from phishing, spying, online hackers, email protection, and other online attacks while using the Internet. It blocks the latest computer viruses and malware, keeps your emails secure, protects your digital personal files, blocks access to your webcam by hackers, and lets you shop and online banking without worry.
On this page, you can download the AVG Internet Security offline installer for Windows 10, 8, and 7 computers. The latest AVG Internet Security installer is available for both Windows 32 bit and 64-bit Windows platforms. After download the AVG offline installers, it can be installed on any PC without an internet connection.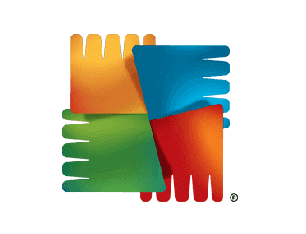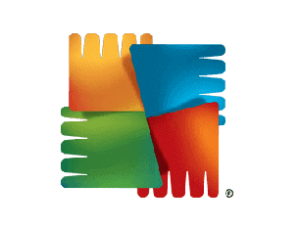 AVG Internet Security main features:
Powerful Antivirus Engine: It has a powerful antivirus engine to stop, remove, and prevent the spreading of all types of computer viruses, trojans, etc.

All-round virus protection: The latest Internet security of AVG shield your devices against all modern security threats and online and offline. It also includes all the features that required to eliminate the most modern online attacks like the ransomware attack, phishing, spying, hacking, spamming, and other online attacks while using the Internet
Anti-Malware: The AVG Internet Security's anti-malware system protects your devices from malware attacks and helps prevent anything that gets infected.
Rootkit scanner:  It scans your PC for rootkits and removes all apps and codes that mostly used by hackers to gain control of your computer system without your knowledge.
Anti-Spyware: The anti-spyware prevents all the spyware and adware that tracks and steals personal information and keeps your identity safe.
Powerful Firewall: The security firewall is a very essential feature that AVG Internet Security has. AVG's firewall can block all third-party attempts through a wireless or wired connection to access the private data stored on your computer. It also blocks any suspicious internet access by any application.

Web and email protection: It uses Email Shield technology to detect and stop any email containing any malicious attachments or links.

Anti-Spam: It provides anti-spam technology to prevent spam or scam emails. It filters email, which contains such suspicious content or code used by the spammers.
Ransomware Protection: It provides an extra layer of protection against ransomware attacks so that no one can touch any of your personal and valuable data, passwords, files, photos, etc.
Payments Protection: It helps you to make your payments online securely during browsing, banking, shopping.

Offline Installer: AVG lets you download AVG Internet Security offline installers. AVG Offline Installers are easy to download without or with any download manager app and also easy to install the program on any PC. After download, you can use AVG Internet Security offline installers to install the program on multiple computer systems without downloading it again and again.
The latest AVG Internet Security also offers several other important features like Secure File Shredder to delete any file securely, Identity Protection™ to protect user privacy, WiFi Guard option to securely use the internet over Wi-Fi, Game Mode, etc.
This Internet security offline installer by AVG is available for both Windows and Mac OS. It is a paid PC security program and you need to buy a license to avail of all the features of AVG Internet Security. But, AVG provides a one-month free trial period for every new user. During this trial period, you can enjoy all the features of the program without any restrictions. After completion of the trial period, you must buy a license key or registration key to continue using the program. If you don't want to use the software anymore, you can easily uninstall the program.
Technical Details of the Program:
Program Name: AVG Internet Security-Ultimate
Developer: AVG Technologies
Category: Antivirus / PC Security
License: Trial Version
Version: 21.11.6809.0
Size: 584 MB
OS Support: Windows 10, 8, and 7, (32bit and 64 bit)
Download AVG Internet Security Offline Installer:
AVG Internet Security for Windows 32 & 64 bit
Or
Download AVG Ultimate latest version.
Related Programs
Download AVG Internet Security Offline Installer for Windows 10/7