Malwarebytes for Windows is one of the popular and industry-leading desktop scanners that is capable of detecting and removing malware like worms, Trojans, rootkits, rogues, spyware, and more for your Windows PC. You only have to launch the application and run a scan. And If you want even better protection, consider Anti-Malware Premium and its instant real-time scanner that automatically prevents malware and websites from infecting your PC.
Malwarebytes installer can download and install on your laptop and desktop PC using the link listed here. You can use this installer to install the software on both Windows 32-bit and 64-bit PC. Using the download link below, you can always install the latest releases of Malwarebytes for Windows.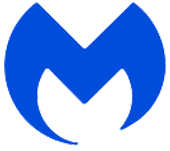 Install Malwarebytes free antimalware on your PC and protect your devices from dangerous malware, ransomware, spyware, and other latest online threats even your antivirus can not even detect those threats well. Malwarebytes 4.0 is a next-generation anti-malware security program developed using the latest technology to fight against the most advanced malware, ransomware, and dangerous exploits. It also blocks malicious websites, and URLs to protect our devices.
Malwarebytes has advanced anti-malware, anti-ransomware, and anti-rootkit systems to automatically detect and eliminate the most modern (zero-day) malware and dangerous threats. It is a powerful PC security software designed to give you all-around protection so that you can replace your existing Antivirus. The Malwarebytes offline installer for windows is compatible with all major antivirus software like BitDefender, Avast, AVG, McAfee, and even Windows Defender and Microsoft Security Essentials. You can also download Malwarebytes for Mac OS.
Key features of Malwarebytes:
Malwarebytes blocks and prevents access to malicious URLs and dangerous scammer websites to make your web surfing safe.
It can detect the latest (zero-day) malware and ransomware and removes them immediately.
It removes unwanted programs from our PC that make slowdowns your computer.
Faster scanning than any other related security program.
It is compatible with all modern antivirus programs so that it can be run with other antivirus programs and it is also capable of replacing other antivirus software.
Technical Details:
Name: Malwarebytes
Developer: Malwarebytes
Website: malwarebytes.com
Category: PC Security/Anti-malware
License: Trial
Version: 4.5.33 (Latest Version)
Size: 287 MB
Malwarebytes Offline Installer for Windows:
Download for Windows 32/64-bit PC
Or
Download for Mac OS, Size: 41.2 MB
How to install Malwarebytes Antimalware:
First, download the Malwarebytes offline installer free version through the link shared below.
Then open your Download folder and find the Malwarebytes setup file namely "mb4-setup-consumer-4.1.0….".
Then double-click on it to start installing Malwarebytes free on your PC.
Next, Windows will ask if it's okay to make changes to your device. Click "Yes," then select your language.
When the Setup Wizard opens, click "Agree and Continue" to start installing.
When the installation is completed, click "Finish" to close the Setup Wizard.
Done! Malwarebytes should launch automatically.
Download Malwarebytes offline installer for all the modern Windows operating systems such as Windows 11, Windows 10, Windows 8, Windows 7, and Windows XP computers and also for Mac.
Related Apps