Avira Free Antivirus is a comprehensive and user-friendly PC security suite tool that provides unbeatable protection against all types of malware. The latest version comes with a new and improved user interface and powerful next-generation AI technology to keep your system safe from emerging threats in real-time. This award-winning free antivirus protection application is easy to install and use and gives you complete control of your online safety and security. Read more to see its features and download Avira Free Antivirus for Windows PC.
Avira Free Antivirus for Windows:

Avira Free Antivirus is a great choice for anyone looking for reliable and effective free antivirus software. It offers real-time malware detection and privacy protection tools and also finds spyware and adware. It uses the same technology from its premium products and improved it with protection cloud technology. Avira Free is free to download and use, and due to its powerful features, it is an excellent choice for anyone looking to protect their computer from malware and virus for free.
Is Avira Free Antivirus Reliable?
Avira Free Antivirus is a trusted and reliable antivirus program and it is used by millions of people worldwide to keep their computers safe and secure. As we have already stated above that this lightweight, yet powerful program provides all the necessary safety measures. It is designed to detect and repair viruses, adware, spyware, and more while blocking infected and phishing sites, as well as all known ransomware. Due to its lightweight nature, you can use it to protect your PC without slowing it down.
What does Avira Free Provide?
These are some key features provided by Avira Free Provides:
The Avira Free Antivirus includes a powerful anti-virus engine that quickly scans your system for any potential threats. It also has a "smart scan" feature that quickly finds and eliminates any threats. Additionally, the program includes a "Defense+" feature that blocks malicious websites and files before they can even reach your computer.
It is capable of scanning for and removing all types of viruses, Trojans, worms, spyware, adware, and other unwanted programs. It can also detect and block any malicious activity on your system and provide real-time protection against new threats.
It also comes with a range of other features such as a browser cleaner, a game mode, and a vulnerability scanner. This makes it an ideal solution for those who want to ensure their system is secure and free of malicious content.
The Avira Free Antivirus also includes a number of other features to keep your computer safe. It includes a "privacy protection" feature which helps protect your data from being stolen. It also includes an "update manager" that keeps your system up-to-date with the latest security patches.
In addition to providing comprehensive protection, the Avira Free Antivirus also offers a number of other useful features. It includes a "game mode" that allows you to play games without worrying about interference from the antivirus software. It also includes a "scheduler" that allows you to schedule scans and updates at specific times.
Avira Free Antivirus System Requirements
Processor: 1 GHz Pentium
Memory: Minimum 1GB MB RAM
Hard Disk: 800 MB
Supported Operating System: Windows 11, 10, 8.1, 8, and Windows 7 (32 and 64-bit)
Technical Details
Download Avira Free Antivirus:
Click the below link to download Avira Free Antivirus Offline installer for Windows 11, 10, and Windows 7 (32-bit and 64-bit) PC.
Verdict:
Avira Free Antivirus is an ideal security solution for any Windows PC user looking for comprehensive protection. It includes a free antivirus, a VPN, a password manager, and tune-up tools, as well as several features to protect users from hackers, trackers, and scammers. In addition, Avira is designed to be resource-light, so that it doesn't slow down users Most importantly, Avira is a trusted partner and promises never to sell user data. Download Avira Free Antivirus today to protect your Windows PC for free.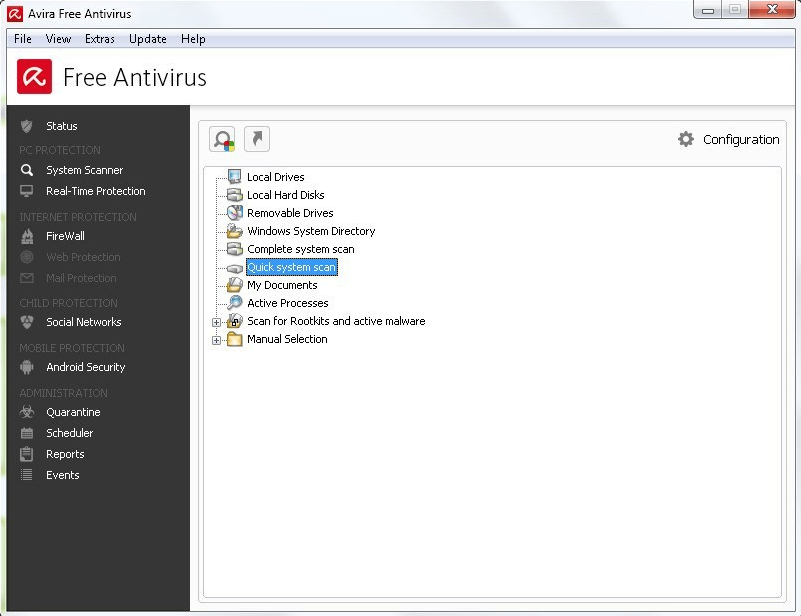 Related Software