Mozilla Firefox 115 for Windows 7, 8 PC: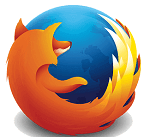 Mozilla Firefox is a popular browser for Windows users and a major competitor in the browser market compared to Google Chrome and Edge. Unfortunately, the latest versions of Firefox are only supported by Windows 11 and 10 PCs, so if you are using Windows 7, it's important to know that the last available version of of the browser you can use is 115.0. Don't worry though, you can still download Firefox for Windows 7 and 8 PC for absolutely free of charge.
Download Firefox 115 for Windows 7 PC. But why? If you have an old computer that runs Windows 7, you can't install the newest version of Mozilla Fire Fox anymore on it. On July 2023, in the release note of Firefox 115.0, Mozilla also announced ending support for Windows 7 and Windows 8 PC. As a result, Firefox 115 is the last version of Firefox that supports Windows 7 and 8. Therefore, you have to download Firefox 115 for Windows 7 PC, as it is the most updated and the final version for Windows 7 and 8 PC.
What is Firefox 115.0 ESR (Extended Support Release)?
Firefox ESR is a free and open-source web browser app developed by Mozilla for Windows. If you are using an older version of Windows such as Windows 7 or 8, you can only download and install Mozilla Firefox 115.0 ESR. This is the last version of Firefox that is compatible with these older operating systems, so any newer editions of this browser will not work.
Firefox Extended Support Release (ESR) is a special, official release designed for large organizations such as universities and businesses, as they need to deploy and manage Firefox in greater numbers. While the ESR version does not include the latest features, it does provide the newest security and stability updates.
Mozilla is offering essential security patches via the Firefox ESR until the conclusion of ESR version 115, September 2024. After that, there will be no more security updates and it is strongly suggested to update the version of Windows that is compatible with Firefox's latest releases.
Details of the Program:
Name: Firefox ESR 115.0.3esr
Developer: Mozilla
Category: Web browser
Language: English
License: Open Source
Version: 115.0 ESR
OS Support: Windows 8, 7 (32-Bit/64-Bit)
OS Support: Windows XP and Vista [Both 32 Bit (x86) / 64 Bit (x64) architecture]
Download Firefox 115 for Windows:
Firefox 115.0 ESR for Windows 32-bit, Size: 55 MB
Firefox 115.0 ESR for Windows 64-bit, Size: 56 MB
Or
Different between Firefox ESR and Firefox:
Though Firefox and Firefox ESR draw from the same foundation and have many of the same components, there are distinctions to consider when deciding which to use. Firefox is the "standard" browser, updated frequently with features and protections. Firefox ESR, however, takes a more measured approach, offering security patches and minor updates, but only introducing larger changes after extensive testing to ensure wide compatibility. As a result, Firefox ESR users experience fewer changes, but with more assurance.
Firefox ESR is the most stable version of the web browser, making it the perfect choice for users like organizations, and schools that are not comfortable with frequent modifications. As Firefox ESR does not offer the newest features, it may take a few months for them to appear as opposed to the regular release. Download Firefox 115 offline installer for Windows 7 32-bi and 64-bit PC.
Download Firefox 115 for Windows 7 features:
One of the best features of Mozilla Firefox 115 ESR is that it is designed to support older computers that run Windows 7 and 8.
The program will always be up-to-date with the latest security features and bug fixes, thanks to its automatic update system. It will help you to keep your PC protected by the most current version of the software.
You can customize the browser interface using extensions, add-ons, themes, and plugins that best match your preferences and create the look you desire.
Download Firefox 115 for Windows (ESR version)is optimized to run faster and more efficiently than standard versions of Firefox.
It is designed to provide you with a more secure browsing environment with additional security patches and updates.
It also has a privacy feature called "Private Browsing" that allows users to browse the web without leaving any trace of their activity. Download Firefox 115 for Windows 7 and 8 (32-bit and 64-bit) PC for free.
Related Software