LDPlayer 9 is the latest release of the popular Android emulators to play mobile games on a computer. It provides a smoother gaming experience with superior performance than any other emulator by using Virtualization Technology. Download the LDPlayer 9 Offline installer for Windows 11, 10, and 7 PCs and use it for free. It supports both 32-bit and 64-bit PC architecture.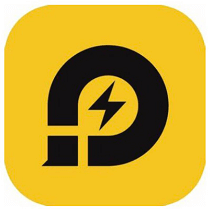 What is LDPlayer?
LDPlayer, developed by Chinese firm XuanZhi International Co., Limited, is a popular Android emulator that is used to play Android games or run any APK file on a Windows PC for free. It emulates the Android operating system to run Android games on a PC. The latest version of LD Player is LDPlsyer 9 and it supports all apps available on the Google Play Store. You can download these apps from the Google Play Store too.
Technical Details:
Name: LDPlayer 9
Author/Website: XuanZhi International Co.
Category: Android Emulator
Version: 9.0.57 (Latest Version)
File size: 646 MB
OS Support: Windows 10, 8, and 7 (32/64-Bit)
Language: English
License: Free
Download LDPlayer 9 Offline Installer:
Click the below link to download LDPlayer 9 Offline Installer latest version for your PC:
Or
Get alternatives to LDPlayer: Bluestacks, Gameloop
FAQs:
These are some frequently asked questions about LDPlayer 9:
Is  LDPlayer Free?
Yes, LDPlayer is a completely free Android Emulator. You can download and use it to play Mobile games on your PC for free. It does not have any hidden charges. Download LDPlayer 9 Offline installer from here for free.
How to download LDPlayer 9?
You can download LDPlayer 9 offline installer from FreeFiles365.com. On FreeFiles365, we have shared the direct download link to get LD Player 7 offline Installer for Windows PC. Just click on the download links below. It will take you to the download page where you can download LDPlayer from its official source. It is a 100% safe and secure official installer LDPlayers.
Is LDPlayer 9 better than BlueStacks?
Both emulators are very powerful and capable of running different games and applications. The main advantages of LDPlayer are it is simple, fast, lightweight, and it can handle heavy gaming easily. On the other hand, the BlueStacks App Player is quite large in size and requires much space and system resources hence it is not suitable for low-end PCs.
The BlueStacks emulator is loaded with some extra features, which are unnecessary for playing mobile games on PC. But LDPlayer adds nothing extra to its interface except a simple window of an Android device and a set of required settings on the right side of the program window.
Is LDPlayer Safe:
Absolutely! The LDPlayer installer from its official source is completely clean with a Google VirusTotal test. So it is 100% safe and doesn't contain any suspicious script, malware, crypto miner, trojan, etc.
Additionally, LDPlayer is secure for personal accounts. To download apps from the Google Play Store, you must log in with your Google account on a mobile device, just like in LDPlayer. When you log in, LDPlayer can't access or obtain any of your personal information like Google account and game account data. You can rest assured that LDPlayer is secure.
Features:
LDPlayer 9 is a free Android emulator that is capable of playing almost all Android games on a Windows PC and it supports all apps available on the Google Play Store.
LDPlayer is fast, lightweight, and powerful. You can even run it on low-end PCs.
Powered by the Android 9 Pie OS, it offers unbeatable compatibility and performance for graphically intensive mobile games.
LDPlayer 9 is released to support users playing Android games faster and smoother on PC
LDPlayer 9 is powered by a new engine, providing monster performance and stability
Another useful feature of LD Player 9 is the lower CPU and GPU consumption.
Related Software