Winamp is s very lightweight and powerful media player app which supports most of the audio and video file formats like MP3, MP4, M4A, FLAC, WAV, WMA, AAC,  MIDI, MOD, MPEG, etc. Winamp is also popular for gapless MP3 playback. You can also customize the interface of the player with different types of skins. Here, you can download the official version of the Latest Winamp Media Player for Windows 10, 8 and 7. Winamp installer supports both 32 bit and 64 bit Windows platforms. The latest version of Winamp is version 5.8, which was officially released on 18th October 2018. Download Winamp latest version free for Windows.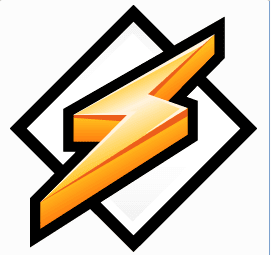 Once the Winamp was one of the most favorite Media Player apps for Windows users. But for some circumstance, after 2013 the Winamp did not release any new updates of Winamp. The new version of the Winamp was developed for the last time on October 26, 2016. But someway, this developed version has leaked and spread over the internet and still available for download which is published by an unknown source. But, now Winamp has officially released the latest version of Winamp media player for the users and you can download Winamp latest version 2020 for Windows 10, 8 and 7 PC.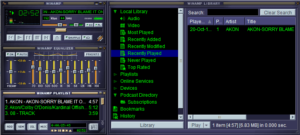 Besides some improvements and some minor bug fixes, this Winamp latest version did not receive any major updates. The only major and important feature added to Winamp is that now it supports Windows 10 and 8.1.
Winamp latest version (5.8) features:
Now the new Winamp is available for Windows 10 and Windows 8.1. Also, this version of Winamp has become a completely free media player app. This latest version can be used as a standalone audio player app by disabling Winamp's video support. Another new feature added to Winamp is an auto-fullscreen option for video playback. There are also several bug fixes along with these improvements in the new Winamp Media Player 5.8. You can download Winamp latest version for both Windows 32 & 64 bit free from the official download source through the download link listed on this page.
[You can also download VLC Media Player as the best free alternative to Winamp for Windows]
Technical Details of the Application:
Product Name: Winamp Media player
Version: 5.8.3660 (Built number-3660)
Release Date:
Size: 7.8 MB
Download Winamp for Windows: