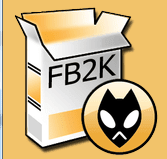 The Foobar2000 is yet another best free music player software for Windows computers. It is a very lightweight and simple audio player app that supports all Windows operating systems like Windows 10, 8, Windows 7, Windows Vista, XP, Windows Servers, etc. It supports both 32 and 64-bit Windows. It is also available for Mac OS. Here, you can free download Foobar2000 latest version for Windows computers. The Foobar supports almost all types of audio formats like MP3, MP4, AAC, WAV, CD Audio, WavPack, WMA, Vorbis, Musepack, Speex, and many more and you can extend its capabilities with some additional components.
The Foobar music player is very lightweight. The size of this small music player is only 4.2 MB (Setup file) and required only 12.5 MB of free space to install. The application window is also very simple. Although it is a small and simple application, Foobar is very powerful. When you play some old audio tracks on your computer's music player, you may have seen some very small intervals or gaps during the playback. That means your media player is unable to process the track properly as some parts of the track may have been damaged. But, Foobar can handle this type of music track very properly and it always offers Gapless playback. Download Foobar2000 now.
Main features of Foobar Music Player:
It supports almost all types of audio formats.
It offers gapless playback of audio tracks
Very simple user interface.
Foobar is easily customizable. The user can customize and change the appearance of the overall window layout.
The advanced tagging option allows the user to change the tags of audio tracks and properties. You can also change the back or front cover of a song.
[Related Software]
Download VLC Media Player's Latest Version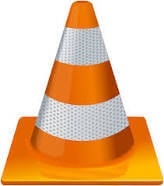 Along with playing audio, Foobar can also convert audio files to many other audio file formats. You can download and install encoders for different popular formats with the Foobar 2000 from here.
You can also customize the keyboard shortcuts for different functions on Foobar
The Foobar2000 supports various third-party component architecture to extend the functionality of the audio player.
Foobar is very lightweight, hence it consumes fewer system resources.
It is a multi-platform audio player that is available for Windows, Mac, iOS, and Android Operating systems.
Download Foobar2000 latest version for Windows 10, 8, 7, Vista, XP (SP2) and Windows Servers, Mac, Android, and iOS using the links listed below:
Software Details:
Name: Foobar2000
Developer: Peter Pawłowski
License: Freeware
Version: 1.6.11 (Latest Version)
Size: 4.6 MB
Download Foobar2000 for Windows:
Download FFmpeg code for Foobar
Download Foobar2000 for Mac:
Download Foobar2000 for Android
Download Foobar2000 Latest Version Free for Windows 10, 7