Internet Explorer 11.0 was one of the most popular web browsers in the world a few years back. It was developed by Microsoft for Windows computers. Internet Explorer 11 is faster and more secure compared to the previous versions of Internet Explorer. A minimal and simple user interface, excellent security features, better privacy, and faster page load make this modern web browser one of the main competitors in the market of web browsers. Download Internet Explorer 11 offline installers for Windows 10 and 7, 32-bit/64-bit PC through these Official Links.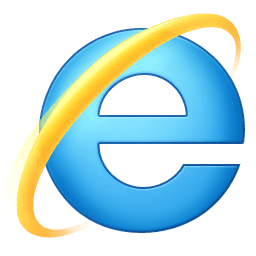 Internet Explorer version 11.0 is the final version of this browser released by Microsoft. Microsoft did a lot of improvements in this version to make it a better and more secure web browser. For example, tabbed browsing is one of the most important features provided by IE (Internet Explorer). Tabbed browsing made internet surfing very faster and easy to move to different pages within a second. Improvement of security features, Javascript, CSS handling, etc. made Internet Explorer one of the popular web browsers. 
Till 2015, Internet Explorer 11 offline installer was considered one of the best and most secure internet browsers in the world. But, Starting on January 12, 2016, Microsoft stopped providing security and technical support for Internet Explorer, and gradually its popularity decreased. Also, due to lower browsing speed and lack of plugins, extensions, and other required features compared to the latest version of Google Chrome and Mozilla Firefox, Internet Explorer is now less popular among netsurfers.

[Most popular web browser]
Download Google Chrome Latest Installer

InPrivate Browsing in Internet Explorer: An important feature offered by IE (Internet Explorer) is "InPrivate browsing". Which made net surfing more secure in IE. Private browsing is a privacy feature of IE to disable browsing history, cache, and web cookies. This allows a user to browse the Web without storing local data that could be retrieved at a later date. Privacy mode will also disable the storage of data in cookies and Flash cookies. 

InPrivate Browsing Mode
How to Enable Private Browsing in Internet Explorer?
To enable InPrivate Browsing in Internet Explorer 11, first, open Internet Explorer and then press
"Ctrl + Shift + P" at the same time or click on 'Tools' or 'Safety' and then click on "InPrivate Browsing" or right-click on the IE icon on Task Bar and select "Start InPrivate Browsing". Then the InPrivate Browsing windows will appear immediately, where you can browse the internet without worrying about leaving any trace or history.
[Related Software]
Download Google Chrome 49 for Windows XP
System requirement for Internet Explorer 11:
IE 11 requires Windows 7 with Service Pack 1 and higher versions.
Minimum 233MHz processor with 70 MB of free hard disk space and minimum 512MB of RAM.
IE Version 11.0.0.4
Developer: Microsoft
License: Free
Category: Web Browser
Here are the official links to download the Internet Explorer offline installer (Version 11.0) 32-bit and 64-bit.

Download Internet Explorer 11 offline installer: