Windows Service packs are important updates for Windows operating systems to provide stability and security to the system. It also improves Windows safety and performance by filling up the security holes and fixing bugs of the Operating System. Service Packs also contains all the previously released updates for Windows OS. Download and install Windows 7 Service pack 1 and make your computer secure, more compatible with the latest software.
Windows 7 Service Pack 1 (SP1)  KB976932 full version offline installer setup (32 and 64 bit) download link is here to upgrade your OS free. Microsoft provides both online and standalone offline installers for Service Pack (SP)1 for free and we are sharing these official offline download links to Service Pack 1 (SP1) for Windows 7 computers.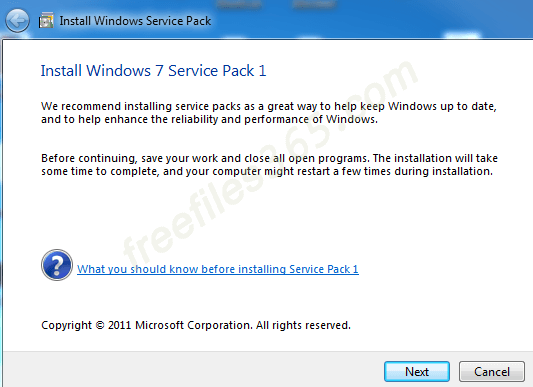 Windows 7 Service pack 1 is a single installation package that contains a collection of updates and security features to make the computer safer and reliable. This service pack will keep your computer system up to date and make it more compatible with new software. 
How to install Windows 7 service pack 1:
First, download Windows 7 Service pack 1 offline setup file from the below link. After the download is complete, find it in the download folder and double-click on it and then follow the next few steps. Please note that you might be asked administrative permission to install this software and please save your unsaved tasks on the computer before installing a service pack, because your PC may restart several times during installation. It takes almost 30 minutes to install the program.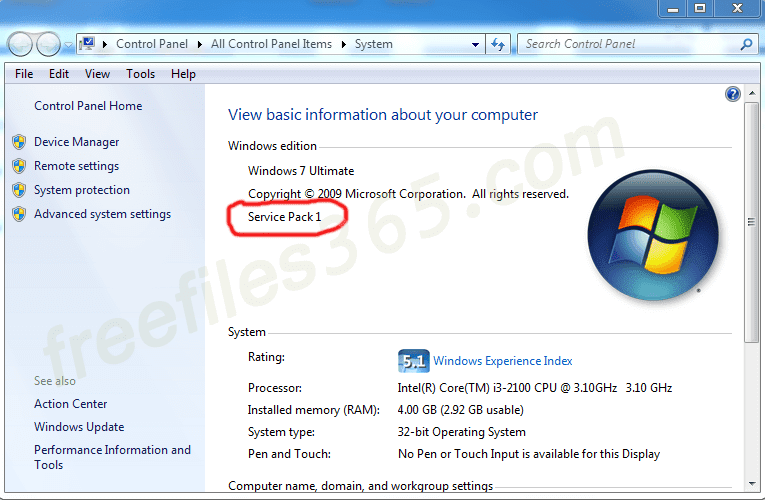 Program Details:
Name: 

Service pack 1 for 

Windows 7




Category: Windows update




Developer/Publisher: 

Microsoft


Date Published: 15/03/2011


Category: System Update / Service Packs
Size: 537.8 MB


Page last revised: 15 August 2020
Download Windows 7 Service Pack 1 (SP1):
Or
Service Pack 1 for x64-based Windows Server 2008 R2 Systems,
Size: 903 MB
Installing Windows 7 service pack 1 is not much complicated. After download this service pack, you can install it on your PC like any other programs. Since the size of the application is much bigger, you can use any latest free download manager software like IDM or FDMto handle the download tasks on your PC. First, download the program through the above links and locate the installer file in the download folder. Now double click on that setup file to install Windows 7 service pack on your PC and follow the next instructions. The installation process may take more than 30 minutes and your computer may restart several times during installation. 
Download Windows 7 Service Pack 1 SP1 Offline Installer Free
Download Windows 7 Service Pack 1 SP1 Offline Installer Free
Windows 7 Service Pack 1 (SP1) offline installer download, 100% safe and secure installer for Windows 32 bit and 64 bit
Price Currency: USD
Operating System: Windows 7
Application Category: Service Pack