PrivadoVPN Free for Windows is one of the best free VPN apps available that allows you to connect to any country with a single click and also keeps your privacy and identity hidden. If you're looking for a free VPN for Windows 10 or 11 PC, PrivadoVPN is a great option. It is a reliable application if you want to access any website or web content without prevailing your identity or accessing any restricted content on the web around the world. It provides 10GB monthly highspeed bandwidth that is quite sufficient for personal use. However, if you have already utilized it prior to the date, you will still receive unlimited bandwidth but with limited speed and server access.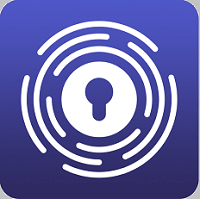 Additionally, PrivadoVPN Free has a special team that can effectively unblock some favorite streaming services, like Netflix and BBC iPlayer that even paid services don't offer sometimes.
Features of PrivadoVPN Free:
PrivadoVPN Free for Windows is an amazing free VPN service with lots of features that make accessing foreign streaming services a breeze. Here are the features of PrivadoVPN Free that make it useful and trustworthy.
PrivadoVPN Free It offers various functions to assist you in accessing foreign streaming services, such as split-tunneling and the option to personalize your encryption protocol.
It is a cross-platform software that is compatible with many systems, like Windows, Mac, Android, iOS, and more, making it very convenient and helpful for torrenting and masking IPs on various platforms.
It offers 10GB highspeed unrestricted VPN per month. If you've already reached your 10GB data limit, no need to worry as the service has covered you with its "over-quota" mode, and provide you unlimited VPN for the rest of the days of the month with a slower speed of 1Mb per second so that you can keep surfing the web without interruption.
Split-tunneling is another best feature that comes with this free VPN software for Windows PC. This feature gives you the ability to access local services while streaming from other countries. With this tool, you can adjust your encryption protocol and switch to WireGuard for a more secure and faster VPN experience. Download PrivadoVPN Free for Windows now for free.
Private VPN provides users with reliable security and privacy features. They own and maintain their own infrastructure, which guarantees a high level of security.
PrivadoVPN's huge range of servers can help users access region-locked content from any part of the world, as well as anonymize data to keep online activity private, safeguard sensitive login info, and provide military-grade encryption on all data transmitted.
Although this service may not have the widest selection of servers or locations, it will give you access to Netflix, BBC, and other streaming services- so you won't be missing out on entertainment.
This app is easy to install, and its user-friendly interface makes it simple to navigate.
Installing this app is easy. Additionally, its intuitive design makes it super easy to navigate and allows you to connect to its server in just one click. The friendly user interface and decent streaming capabilities, make PrivadoVPN easy for all types of users.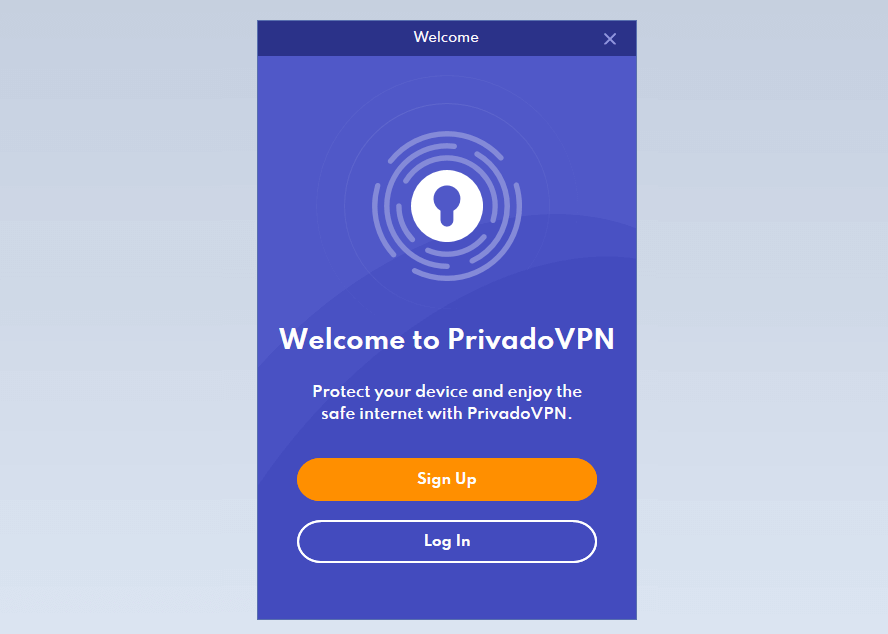 Download PrivadoVPN for Windows PC:
Technical details:
Name: PrivadoVPN Free
Developer/Website: PrivadoVPN
Category: Privacy & Security / VPN
License: Free
OS Required: Windows 11, 10, 8, 7 (32 & 64 bit)
Version: Latest Version
Size: 10 MB
PrivadoVPN Free download for Windows 11/10/7 PC:
FAQs:
Can I download and use PrivadoVPN for free?
Yes! You can download and use PrivadoVPN for free. After installing the application, just sign up, verify your email, and then connect to any available server for free. After signing up, you'll get 10GB of data each month. If you want some more features, you can always go for a premium plan for unlimited data and full access to its global server network.
Is PrivadoVPN Free Safe?
PrivadoVPN comes with some of the top security features in the industry, including 256-bit AES encryption, a kill switch, and a no-logs policy. It also includes IPv6 and DNS leak protection for added security. Therefore is considered a safe free VPN for Windows.
Related Software