The Slim PDF Reader 2.0 is one of the compact PDF readers that is equipped with many useful features. Even though it lost its smallest PDF reader title after the latest release, it has now several new and powerful features that make it even better than before. Download Slim PDF 2.0 has a completely new and redesigned interface, and a full range of advanced and customizable annotation tools, and is equipped with light and dark themes. Free download Slim PDF Reader for Windows 11, 10, 8, and 7 PC.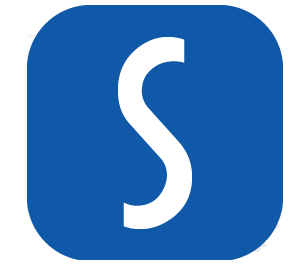 Download Slim PDF, the smallest free pdf reading software latest version for your Windows PC. Portable Document Format or PDF is one of the most common ways to publish documents like eBooks, Forms, bank statements, drawings, etc. PDF files are very popular among the user because PDF file is easy to store or easy to send through the internet and PDF format is compatible with different types of computer systems and used by a wide range of platforms. Like Sumatra PDF, Cool PDF Reader is another lightweight but powerful PDF Reader for Windows.
There are dozens of PDF reader software available for PC in the world. If someone asks us about PDF reader software, the first name that came up to our mind is Adobe Reader. There is no doubt that Adobe Reader is a very popular PDF reader. But, the program is very heavy, bulky, and slow in speed compared to other PDF reader programs. However, there are many other small free PDF readers available to use like Foxit Reader, Sumatra PDF, Cool PDF Reader, etc which are very lightweight PDF readers and easy to use.
The latest version of Slim PDF is also a lightweight small PDF reader having several important tools and features. The older version of this app (Slim PDF Version 1.0) app was very tiny, which was only 1.43 MB in size. Therefore, it was also considered the smallest PDF Reader for PC.
Related Software:
What's New in Slim PDF version 2.0:
The Slim PDF 2.0 comes with a small installer (15 MB). The user interface of this application is very simple and easy to use and navigate. There are many modern features available in this new version. Such as, now Slim PDF reader also supports tabbed viewing mode. That means now you open more than one pdf file (multiple PFD files) in the same application window. Tab viewing mode also helps to switch from one PDF file to another quickly. It has some other essential features like selecting, copying, taking a snapshot of any part of a PDF file, moving the screen using the hand tool, etc.
Technical Details of Slim PDF Application:
Product Name: Slim PDF
Publisher: Investintech PDF Solutions
Supported OS: Windows 10, Windows 7, Vista
File Type: Full Version Offline Installer
Version: 2.0
Size: 15 MB
Download Slim PDF Reader for Windows:
When opening a PDF file, SlimPDF opens it using the same user interface as other pdf viewers, allowing you to view text, explore bookmarks and search existing bookmarks. Sharing your bookmarks with others is also very easy as you can export them to other folders and email them.
Most importantly, now you can annotate a PDF file using its full range of advanced and customizable annotation tools. With this annotation tool, you can add a sticky note in a PDF file, insert links, stamp PDF, highlight texts, add a watermark, add an attachment,  etc to a PDF file. The other common features of Slim PDF reader are reading PDF files, Slim PDF is capable of printing PDF files, rotating, zooming, searching PDF files, going to a specific page, skipping to the last sheet or first sheet, adjusting zoom values, single-page view, double-page view, etc.
By the publisher:
New Features of Slim PDF Reader:
Experience new ways to view your PDF documents:
 An all-new user interface with light and dark theme support

 Improved navigation for a simplified PDF viewing experience

 A full range of advanced and customizable annotation tools

 Instant interactive PDF form filling and signature verification

 Lightning-fast and easy on system resources, bloatware-free

 Slim PDF Reader 2 is 1/10 of the size of Adobe® Reader®

 The smallest desktop PDF reader – download size only 15 MB
How to install SlimPDF on Windows PC:
Installing Slim PDF on a computer is almost the same as installing other programs. First, download this smallest PDF viewer software. It will be done in a few seconds or within a minute. Now open the download folder and find the SlimPDF Reader installer. Now double-click on the setup file to install SlimPDF Reader and follow the simple instructions.