Blender is a free 3D modeling application that lets you produce totally awesome 3d pics and animations. It includes a wide range of 3D tools and features that allows it to model, render, texturize, light up, make moves, and post-processing all kinds of 3D scenes. Free download Blender 32-bit for Windows 7 and 10 PC to create your own animation and 3D models for free.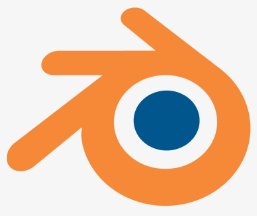 Blender is an open-source 3D animation maker that is free for personal and commercial use. Blender 32-bit is available for Windows 7, 8, 8.1, and Windows 10 (32-bit version) and you can download it from the below link. As a cross-platform application, it is also available for different operating systems and platforms like Windows, Mac OS, Linux,  FreeBSD, Irix, Sun, and several others.
Can I install the Latest Blender on Windows 7 (32-bit)?
No, the latest version of Blender supports only the 64-bit version of Windows 11, Windows 10, and Windows 8.1. Blender's latest releases do not support any 32-bit version of Windows. Therefore, if you want to download Blender for Windows 7 (32-bit and 64-bit) and Windows 10 32-bit PC, you can download Blender 2.79. It is the most supported version by a Windows 32-bit computer. Details of the Program:
Download Blender 32-bit for Windows 7, 10:
Download Blender 2.7.9 for Windows 32-bit version
Or
Download Blender 2.7.9 for Windows 64-bit version
Or
Download Latest Blender 64-bit for Windows 11, 10 PC
Related Software
Download Blender 32-bit for Windows 7, 10 Free -Latest Version