GIMP or GNU Image Manipulation Program is a multi-platform open-source image editing software available for Windows, Mac, and some other operating systems. It is one of the most powerful and feature-rich free graphics editing software in the world and also considered the best free alternative to the Adobe Photoshop program. The GIMP download links for Windows PC are here. On this page, you can free download GIMP for Windows 10, 8, and 7 (32 and 64 bit) PC.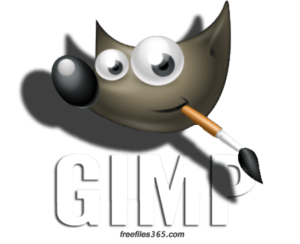 GIMP has a lot of advanced features to help users like graphic designers, photographers, or illustrators to create and edit and convert images according to their requirements. It is one of the best free photo editing software computers. The latest GIMP setup supports both Windows 32 and 64-bit platforms. Get GIMP from its official site using the direct download links listed on this page.
GIMP is also available for the Mac operating system. On this page, we are sharing the latest version GIMP download links for Windows computers.
Features of GIMP for Windows PC:
GIMP is a highly customizable program. You can customize it according to your work environment. You can customize the widget theme, icon color, and size, fullscreen mode, etc.

GIMP has a set of pre-installed plugins that provide different highly customizable editing features and you also can extend these features by using external plugins from

the GIMP Plugin Registry. 

GIMP allows you to enhance your digital photograph by fixing issues like perspective distortion, eliminate lens' barrel distortion and vignetting using different tools and filters.

GIMP supports different file formats like JPEG, PNG, GIF, TIFF, and many other formats and this capability can be extended using a plug-in.

It is a cross-platform application that can be run on different operating systems like Windows, Mac OS X (Mac OS 10.9 and later), Linux, etc.
Software details:
Operating system: Windows, Mac.
Version: 2.10.24 (Latest Version)
Size: 230 MB for Windows
Page updated on: 12 June 2021
GIMP Download latest version for PC:
Get GIMP for Windows
Or
Download GIMP for Mac
---
Download GIMP older versions: 
Version 2.10.18
---
Version 2.10.12
---
---
Version 2.10.4
---
Version 2.8
Download GIMP for Windows (Size: 85 MB, Version 2.8)
Download GIMP for Mac(Size: 56 MB, Version 2.8)
The official download links of GIMP photo editing software are listed above. These are official GIMP download links. You can direct download GIMP for Windows PC free from its official website using these links. 
GIMP Download for Windows 10, 8, 7 PC- latest Version Free