The OBS Studio or also known as Open Broadcaster Software is a free desktop screen capturing app to record anything that displays on the computer monitor. This free screen capturing app for PC is also capable of streaming the recording. It offers high-quality recording with audio and streaming on your Windows computer. Download OBS Studio for Windows 10, 8, 7 (32 and 64-bit), Mac OS, and other supporting operating systems. OBS Studio for Windows helps you easily record and stream your desktop screen in high definition.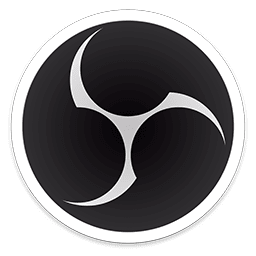 OBS Studio Screen Recorder
OBS Studio is an open-source cross-platform PC screen recorder available for different operating systems like all Windows versions (32 and 64 bit), Mac OS, and Linux. Download OBS Studio offline installer and start desktop screen capturing and streaming quickly and easily and also control your stream on your desktop.
OBS Studio is a very useful application for video gamers, who like to stream the live games directly on multiple platforms like Twitch, YouTube, and many other providers. This app provides unlimited recording and streaming without any restrictions. You don't even need to register the application. You can also save the records locally on your PC in FLV format. OBS Studio is the most powerful free desktop screen recorder that allows recording video at 60FPS or higher.
Details of the Application:
App name: OBS Studio for Windows (
Open Broadcaster Software).
OS Requirements: 
Windows 10, 8, 7, Vista, Windows XP, Mac OS, and Linux.
License: Open Source/Free
Version: 
27.2.4 (Latest version)
OBS Studio Download for Windows 10, 7 (32/64-bit) FREE