The OBS Studio 64-bit is a free desktop screen-capturing software to record anything that displays on the computer monitor. The Open Broadcaster Software or OBS studio lets you record your computer screen and also allows you to stream the recording. It offers high-quality recording video with audio on your Windows computer and real-time streaming. The latest OBS Studio supports Windows 11, and Windows 10 (64-bit) PC.
OBS Studio Download for Windows and install it easily on your PC.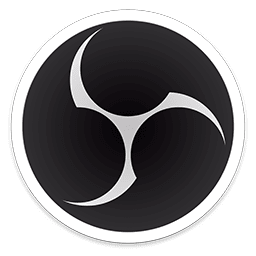 Recording screen on Windows 11 and 10 without OBS Studio:
You may know that on Windows 10 or 11, it is possible to record the screen using the Xbox Game Bar tool. On the other hand, on Windows 11 build 22621.1344 or later versions, the inbuilt Snipping Tool also has screen recording capabilities. But the functionality of these applications is very limited. The Xbox Game Bar tool can record only one app screen at a time and not the whole desktop. And the Windows 11 Snipping Tool now has screen recording and allows you to even record a specific part of the desktop, but it's not a perfect solution as it doesn't capture audio. Therefore using a third-party app like OBS for screen recording is best if you want more options.
Platforms supported by OBS Studio 64-bit:
OBS Studio is an open-source cross-platform PC screen recorder available for different operating systems like Windows 64-bit and Windows 32-bit platforms, Mac OS, and Linux. It helps you easily record and stream your desktop screen in high definition. Download OBS Studio for Windows 10, and 11 64-bit PC for free. After installing, you can configure it according to your need and start desktop screen capturing and streaming quickly and easily and also control your stream on your desktop.
Features:
OBS Studio is a very useful application for video gamers, who like to stream live games directly on multiple platforms like Twitch, YouTube, and many other providers. This app provides unlimited recording and streaming without any restrictions. You don't even need to register the application. You can also save the records locally on your PC in FLV format. It is one of the most powerful free desktop screen recorders that allows recording video at 60FPS or higher.
Features included in OBS studio are:
Lets you set up an unlimited number of scenes you can switch between seamlessly via custom transitions.

Intuitive audio mixer with per-source filters such as noise gate, noise suppression, and gain. Take full control with VST plugin support.

It has simple but powerful configuration options that let you add new Sources, duplicate existing ones, and adjust their properties effortlessly.

The streamlined Settings panel gives you access to a wide array of configuration options to tweak every aspect of your broadcast or recording.

Modular 'Dock' UI allows you to rearrange the layout exactly as you like. You can even pop out each individual Dock to its own window.
Details of the Application:
Publisher: OBS Project

OS Requirements: 

Windows 11 and 10 (64-bit)

Category:

Multimedia

/Screen Recorder

License: Open Source/Free

Version:

29.1.3 (Latest version)

Website:

obsproject.com
Download OBS Studio 64-bit for Windows 11, 10:
Download for Windows 64-bit, Size: 117 MB
Supports Only Windows 10 and 11 64-bit PC.
OBS Studio Windows 32-bit:
The latest releases of this program do not support Windows 32-bit computers. It is only available for Windows 64-bit PCs. If you need the 32-bit version of OBS Studio for your PC, you have to download an older version that is compatible with 32-bit Windows. The last supported version of OBS software 32-bit for Windows 7, and 10 is Version: 27.2.4. You can download it using the below link.
Or 
Download for Mac OS (x86_64)
FAQs:
Is OBS Studio Free?
Yes, Open Broadcaster Software (OBS) is a completely free screen recording and live streaming application for Windows as well as Mac and Linux. It's an open-source program, meaning that anyone can use it without spending a penny. The way this software works is really cool as it allows you to mix a range of audio and video sources into one output. This is definitely one of the best free screen recording programs out there that don't even put watermarks on the output video. Download OBS Studio for Windows 11, 10 64-bit system using the links above for free.
Related Apps