Images are the most common file formats we always keep in our devices such as computer systems or phones. Modern DSLR or smartphones shoot very high-quality images and therefore our photos consume huge space in our devices. Sometimes the size of a JPEG image clicked through a DSLR camera ranges from at least 10 MB to 15 MB. But, due to having a large size of these photos, they take more disk spaces and these photos are also difficult to send through the mail or messenger. But we can compress these images without losing the quality of the images using free software called Caesium.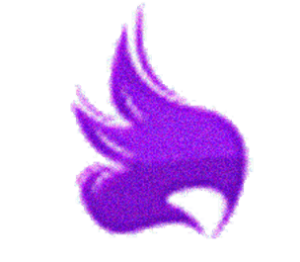 Caesium Image Compressor
Compress your pictures up to 90% without visible quality loss.
Caesium is one of the best free image compression software to download and it supports Windows 10,7 or other versions of Windows OS. It is an open-source photo compressor that allows you to optimize or compress your photos instantly. It supports different types of image formats like JPEG, PNG, BMP, and other most common file formats. Here you can download Caesium free image compressor latest version for Windows. 
Developer: Matteo Paonessa. It is a very simple and small free photo compressor software and its interface is also very simple and user-friendly. Caesium supports batch image processing and is capable of resizing your images up to 90% without losing quality. In Caesium, you can easily set the compression level and can preview the image before processing.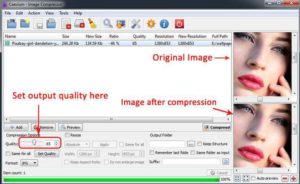 Caesium Compression window
Description:
Title: Caesium Image Compressor
Version: 1.7.0
File size: 15 MB
Requirements: All Windows Versions
Languages: Multiple languages
License: Freeware
Website: saerasoft.com/caesium
Category: Image Editor
Download free

Image compressor

Caesium

:
DOWNLOAD Windows installer (Size: 15 MB)
Or
Download Portable Version (Size: 21 MB)
See the below video to learn how to compress images with Caesium:
Download Caesium Image Compressor Free for Windows 10/7/XP