Caesium is one of the best free image compression software to download and it supports Windows 10,7 or other versions of Windows OS. It is an open-source photo compressor that allows you to optimize or compress your photos instantly. It supports different types of image formats like JPEG, PNG, BMP, and other most common file formats. Here you can download Caesium free image compressor for Windows.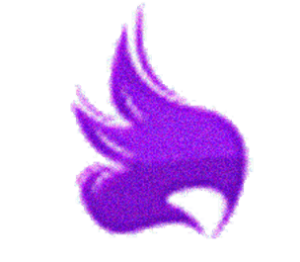 Images are the most common file formats we always keep in our devices such as computer systems or phones. Modern DSLR or smartphones shoot very high-quality images and therefore our photos consume huge space in our devices. Sometimes the size of a JPEG image clicked through a DSLR camera ranges from at least 10 MB to 15 MB. But, due to the large size of these photos, they take more disk space and these photos are also difficult to send through the mail or messenger. But we can compress these images without losing the quality of the images using free software called Caesium.
Caesium Free Image Compressor:
Compress your pictures up to 90% without visible quality loss.
See the below video to learn how to compress images with Caesium:
You can use this program for many purposes: save space on your hard drive, reduce the size of images so that you can upload them faster on various websites or blogs
Developer: Matteo Paonessa. It is a very simple and small free photo compressor software and its interface is also very simple and user-friendly. Caesium supports batch image processing and is capable of resizing your images up to 90% without losing quality. In Caesium, you can easily set the compression level and can preview the image before processing.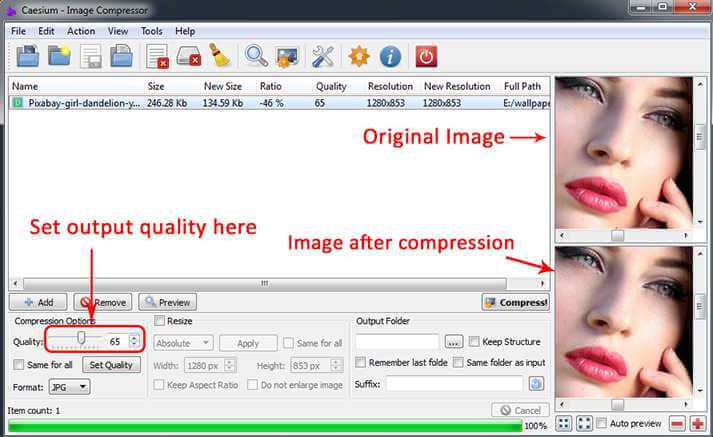 Features of Caesium Image Compressor:
Caesium converts images without losing any visual quality and preserves the original file format.
No additional software is required to open compressed files.
It supports batch image processing
It lets you choose the compression level using a simple slider.
Allows you to choose the different compression levels of each image.
Support for the custom suffix.
Side-by-side (comparison) preview, with original and compressed pictures.
View details using the zoom function.
You can custom visualise options.
Support for common file formats.
You can import images using the Drag and drop feature.
Description:
Title: Caesium Image Compressor
Version: 2.4
File size: 21.5 MB
Requirements: Windows 11, 10 and Windows 8 (32/64-bit)
Languages: Multiple languages
License: Freeware
Website: saerasoft.com/caesium
Category: Image Editor
Download

Caesium for Windows 11, 10, 8

:
DOWNLOAD Windows installer (Size: 21 MB)
Or
Download Caesium for Windows 7 and XP
Other Essential Apps