Free Download Manager is a free download accelerator software that maximizes your download speed. FDM divides a file into several pieces and downloads them together with maximum available download speed. It adjusts traffic usages, organizes our download tasks, controls file preferences for torrents, effectively downloads large files, and also restarts broken downloads where it was left. It is fully compatible with the most modern web browser like Google Chrome, Mozilla Firefox, Internet Explorer, Microsoft Edge, Safari, etc.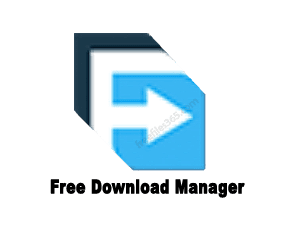 Free Download Manager or also called FDM is one of the best freeware download manager app for Windows 10, 7, XP, and Mac OS used to accelerate the file download speed. Recently, the FDM developer has published a version of FDM for Android devices too. It is free and open-source software, distributed under GPL license. You can download FDM or Free Download Manager full version free for Windows, Android, Mac OS from the FDM official site using the below-shared links. 
How to install the  Free Download Manager (FDM):



FDM is a simple program that is very easy to install on Windows PC. First, download the FDM latest version according to the requirement of the PC through the links listed below. Click the download link and the download process will be started automatically instantly. After downloading the program, open the download folder of your PC and find the FDM installer file. Now double-click the EXE file and then click YES. Then follow the next few steps to continue and complete the installation process.
Technical details:
Title: Free Download Manager (FDM)

Category: Download Manager

/File Downloader

Version: 6.16.0

File size: —

OS Requirements: Windows 10, 8, and 7.

License: Freeware/Free

Developer: 

FreeDownloadManager.ORG

Website:

freedownloadmanager.org
Download Free Download Manager FDM:
FDM for Windows 10/7 32 bit, Size: 28.8 MB
Or
FDM for Windows 10/8/7 64 bit, Size: 33.7 MB
Or
Download FDM for Window XP:
FDM for Windows XP, Size: 10.3 MB
Or
Download FDM for Mac OS:
Download FDM for Mac OS, Size: 34 MB
Download  FDM for Android (APK), Size: 16 MB
If you want better download manager software for your Windows PC, then you can download Internet Download Manager also known as IDM. IDM is shareware, that offers a one-month free trial without any limitation. So, the FDM or Free Download Manager latest version is the best free alternative to IDM for your Windows 10, 7, and XP-based computers. Another best free and widely used download manager software is EagleGet and it is available for 
Windows 10/8/7/Vista/XP (32/64 bit).
Free Download Manager Download for Windows 10, 7 32/64-bit