Download Foxit Reader for Mac OS (Latest 2020) Free
Some advanced features of Foxit Reader are:

PDF Viewer: Foxit allows you to view and print PDF files very quickly without consuming so many system resources.
PDF Editor: Foxit allows you to edit PDF files easily. Due to Advanced PDF editing capabilities, you can Link, join, or split text blocks to connect text, etc. You can customize your PDF files by adding or modifying stamps, watermarks, headers, footers, etc.


Reading PDF on Foxit Reader
Create PDF: With Foxit Reader, you can easily create a PDF file from hundreds of the most common file types such as Document file, spreadsheet, web pages, etc. that are fully compatible with other PDF software.

Multi-tab PDF Viewer: One of the key features of Foxit reader is the Multi-tab PDF file view. This feature allows users to open multiple documents on one page and can go back and forth between different PDF documents quickly and easily.

Easily Configurable: Configure document views with the read mode, reverse view, and text viewer options. Configure page display with full screen, single page, continuous scrolling, split, two-page facing, continuous facing, separate cover page, auto-scroll, and page transition options.


Add-ons Support:
Foxit reader supports a variety of add-ons and plug-ins. These add-ons 
extend the capabilities of the app.
 Some useful add-ons for Foxit Reader are 
 'Firefox Plugins' to view, edit and print PDF documents in the Firefox browser, '3D plug-ins' to view the 3D objects, FileOpen, Spell Check plug-ins, etc. You can download these add-ons here.
Bookmark Support: Foxit reader allows the user to easily add and modify bookmarks in a PDF document.
Technical Description:
Product Name: Foxit Reader
Developer: Foxit Software
Category: PDF Reader
Supported OS: Mac OS
Installer Type: Full Version Offline Installer
Version: 4.0 (Latest Version)
Size: 169 MB
Download Foxit Reader for Mac OS:
Or
Download Foxit Reader on Windows computer
Download Foxit Reader for Mac OS (Latest 2020) Free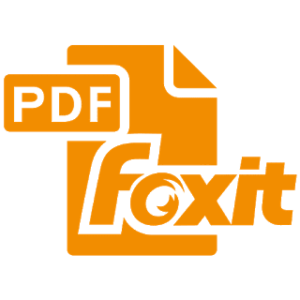 Foxit Reader is the ultimate tool to read, view, and manage all PDF files. Foxit Reader is a small but powerful, and fast PDF viewer software that allows you to open, create, digitally sign, and print any PDF file. Foxit Reader is very fast compared to other free PDF reader apps as it uses the fastest and accurate PDF rendering engines of the industry to provide the user with the best PDF reading and printing experience. Download the latest version Foxit Reader for Mac OS from its official source. This latest version includes many industry standard features to handle any types of PDF files.
Price Currency: USD
Operating System: Mac OS
Application Category: PDF Reader