Mozilla Firefox is one of the most used web browsers for PC and also a main competitor in the web browser market after Google Chrome and Edge. This cross-platform browser that available for different operating systems like Mac OS, Windows, Linux, Android, etc. On this page, we are sharing the download link to the latest Mozilla Firefox for Macbook Pro, Macbook Air, etc.. Using this link, you can download Firefox for Mac operating systems directly from Mozila's official site.
This is a direct download link to the Firefox DMG installer for Mac OS. After downloading, you can use this Firefox DMG installer package to install the Mozilla Firefox web browser on any latest Mac Desktop.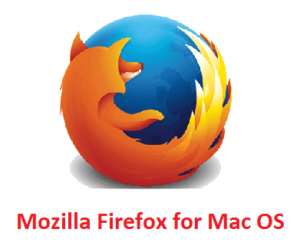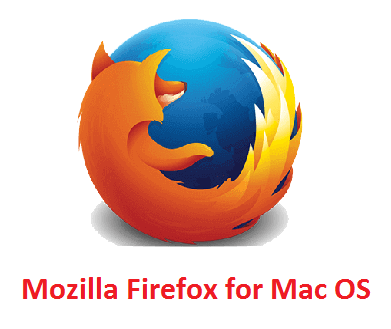 Mozilla Firefox (also known as Firefox) is a widely used free and open-source web browser. Firefox is developed by Mozilla Corporation. This cross-platform browser is available for Mac, Windows, Linux, and Android. The simple user-friendly interface, faster page loading, and lots of useful features make Mozilla Firefox a popular web browser amongst internet users. The main feature of Firefox is that it doesn't spy on user searches by disabling third-party tracking cookies and gives users full control of their privacy.
Features:
Firefox is one of the fastest web browsers in the world. The newer version of Mozilla Firefox loads pages 2x faster and it is 30% lighter than the older version of Firefox and Chrome, as said by Mozilla.

Due to its very simple user interface, the user easily can access all the features and settings of the browser and is also able to customize it very easily.

Now Firefox users have more control over online trackers as the new Mozilla Firefox provides better tracking protection. Now the user can set content-blocking options as standard, strict, and custom to control online trackers.
Mozilla Firefox for Mac OS comes with so many inbuilt features like tabbed browsing, spell checking, incremental find, live bookmarking, Smart Bookmarks, pre-loaded download manager, private browsing, location-aware browsing (geolocation), etc.
Firefox has a huge library of add-ons. These add-ons are some small programs or codes used to customize the browser by the user. It also helps the users to extend the functionality of the browser. The user can use these add-ons to block pop-up ads or flash contents and change the interface of the browser in many more ways.
This browser supports many web standards including XHTML, CSS, PNG images with alpha transparency, and perfect web page rendering, and it is one of the useful features of Mozilla Firefox.
The extension manager of Firefox makes it easy to add or remove any extensions, add-ons, plug-ins, and themes to the Mozilla  Firefox web browser. The user can search and install extensions, plugins or themes as their requirements right from the pop-up box, with no browsing required. Also, the plug-in manager lets you enable and disable third-party helpers like Flash, QuickTime, etc.
Another best part of Mozilla Firefox for Mac is security protection. Firefox has stronger filters and protection against malware, phishing sites, cookies, and other tools that compromise privacy and security and which made Mozilla Firefox a complete web browser.
Firefox Software Details:
Developer/Publisher: Mozilla.

Installer Type: Full Version DMG Installer.

OS Required: Mac OS 10.12 and later versions.

License: Open Source.

Version 117.0 (Latest Version).
Size: 121.0 MB

Language: English US.
Download Firefox for Mac OSx:
Or
All the links shared above to download Firefox for Mac OS are 100% safe and secure official download links to get the Firefox web browser. Download the Firefox DMG installer for Mac OS X from the next download page.

Other Apps for macOS