Paint.NET 32-bit is a simple but very effective free image editing and manipulating software for Windows PC. Paint.NET Offline Installer 32-bit NET supports a number of different kinds of plugins, which are freely available to get on their website. These plugins add different new features and functions to the program and help the user to take full advantage of this program. If you are searching for a simple but powerful photo or image editing software for your Windows 32-bit computer, you can choose Paint.NET. application. Download the Paint.NET offline installer for Windows PC for free.
The latest releases of this application are only available for Windows 11 and 10 64-bit platforms. But if you need the Paint.NET installer for Windows 32-bit PC, then you have to download the older version of it, Paint.NET version 4.3.12 offline installer. Because version 4.3.12 (32-bit) is the last supported version of Paint.NET for Windows 32-bit PC.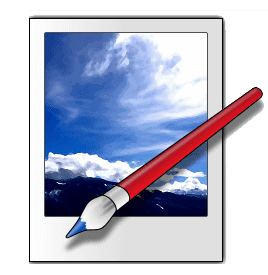 Paint.NET can be used as a simple free alternative to Adobe Photoshop or GIMP Free Photo Editing Software. This software does not offer as many features as Adobe Photoshop or GIMP, but It is very helpful to meet our basic photo editing needs.
There is also a very useful Plugin pack on isimonbrown.co.uk for Paint.NET. This Plugin pack contains some very useful such as Custom Brushes Mini, Animated Image, That Other App, Printer+, Olden, Editable Text, Extend Border, Find Edges, and Drag From. After adding these plugins, they actually extend the functionality of the free photo editing program. You can download and learn about these plugin packs here.
Paint.NET is free image and photo editing software. Every feature and user interface element was designed to be immediately intuitive and quickly learnable without assistance. In order to handle multiple images easily, Paint.NET uses a tabbed document interface. The tabs display a live thumbnail of the image instead of a text description. This makes navigation very simple and fast. Extensive work has gone into making Paint.NET the fastest image editor available. Whether you have a netbook with a power-conscious Atom CPU, or a Dual Intel Xeon workstation with 16+ blazingly fast processing cores, you can expect Paint.NET to start up quickly and be responsive to every mouse click. Usually only found on expensive or complicated professional software, layers form the basis for a rich image composition experience. You may think of them as a stack of transparency slides that, when viewed together at the same time, form one image. An active and growing online community provides friendly help, tutorials, and plug-ins.
Technical Details of Paint.NET 32-bit:

Name: Paint.NET

Developer: Rick Brewster

Category: Image Editor

Version: 5.0.6

OS Required: Windows 7 / 8 / 10 (32-bit)

Languages: Multiple languages

License: Freeware

Website: www.getpaint.net
Download Paint.NET Offline Installer for Windows 10, 7:
Get Paint.NET 32-bit Installer, Size 800 KB
Or Get Paint.NET 64-bit
Download Plugins for Paint.NET
Additional Software required:
Paint.NET offline installer required Microsoft .NET version 4.8 to run. You can download .NET 4.8 from Microsoft's official source through the below download link. 
Download .NET Framework 4.8
If you are prompted to install Windows Platform Updates while installing this program on Windows 7, then you can download the Platform Update for Windows 7 using this link: DOWNLOAD Platform Update.
Related Apps
Download Paint.NET for Windows 10, 7 (32-bit) Offline Installer FREE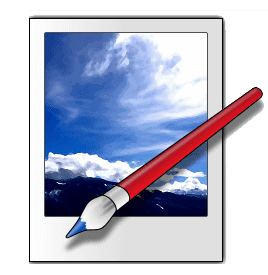 Download Paint.NET 32-bit for Windows 10, 7 PC now, 100% safe and secure latest version Paint.NET Offline Installer download free.
Price Currency: USD
Operating System: Windows
Application Category: Multimedia