What is Tally?
Tally is one of the very reliable and effective account management software for PC. It is developed by the Indian multinational technology company Tally Solutions Private Limited. Tally software is designed to help all types of businesses, including individuals and large farms, manage their everyday business accounts digitally. Tally helps manage different aspects of a business like – accounting, inventory, banking, taxation, and payroll with remote access capabilities. You can download Tally and try it for free.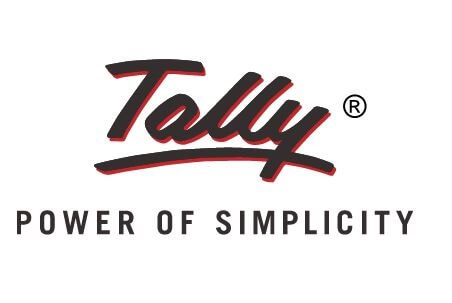 Tally.ERP or TallyPrime?
Tally has two versions for accounting, Tally.ERP and TallyPrime. Tally.ERP is the older version of Tally is now succeeded/ replaced with the newer version called as TallyPrime. and the TallyPrime is the latest version having several new tools and features.
TallyPrime includes all the necessary tools that you'll need to manage your company and also to optimize the company finances and enhance the potential workflow for your employees. Download TallyPrime now for your  PC to manage all the accounting tasks of your company. You can also download the Tally.ERP offline installer.
Tally.ERP 9 has advanced integration capabilities in the form of Application programming interfaces to make the software extensible. Tally is the most demanding ERP software available in the market.
Tally ERP offers a set of streamlined accounting tools for daily accounting tasks like inventory entries, keeping transaction records, managing the purchase and sale list, Budgeting and controling, managing stocks, handling employee accounts, and many other tasks easily.
Using Tally Prime, you can generate e-way bills and e-invoices instantly for a single invoice or multiple invoices. TallyPrime directly integrates with the portal to seamlessly generate e-invoices and e-way bills for you, without manual intervention.
To grow your business, and to make the right business decisions, you need the right insights. With features like "Go To" and "customizable reports" in the new TallyPrime, you can discover and look at reports, slicing and dicing them the way you want.
To help you in your growth journey, TallyPrime enables you to manage multiple companies and incrementally add features such as multiple go-downs, multi-currency, order processes, cost centers, etc. This helps you get rid of complexities, and in turn, focus on business growth.
Quick and hassle-free bills receivables and payable management help you to get paid faster as well as manage payment timelines. Also, Tally facilitates easy and efficient stock movement, making it possible to optimize the cash flow. Besides, the insightful reports in the blink of an eye help you make confident decisions and plan the growth of your business better. Tally's Prevention, Detection, and Correction mechanism ensure that your books are always accurate, hence giving you the confidence that the returns you file are always correct!
Tally.ERP and TallyPrime are the best applications for business owners to manage day-to-day operations and generate required business reports which help make important decisions. Using these accounting software applications, a business owner can easily create and track sales vouchers; and get detailed reports on a daily, weekly, monthly, or yearly sales basis. Download Tally.ERP and Tally Prime offline installer for Windows PC. 
Download Tally.ERP 9 (Version 6.6.3):
Technical details:
Application Name: Tally.ERP 9

Author/Developer: Tally Solutions Pvt. Ltd.
Category: Accounting Software

Filename: setup.exe

Size: 113 MB

Language: English

Version: 6.6.3 

OS Requirements: Windows XP / Vista / 7 / 8 / 10 (32/64-bit)
Or
Download TallyPrime for Windows:
Other Accounting Software