Zoho Books is a comprehensive and dependable cloud-based accounting software, equipped with tons of features, tools, templates, and capabilities that are ideal for running a business. Specifically designed to suit the needs of freelancers and small to medium businesses. It is one of the best free accounting software that offers an affordable and customizable solution without any compromise on features. Download Zoho Books Windows App for free from the Microsoft Store here.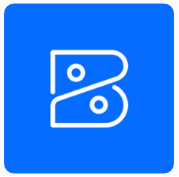 Zoho Books is an ideal solution for freelancers, small businesses, and medium companies, offering a comprehensive range of features, services, and tools to streamline operations. It allows users to generate and send trackable invoices, monitor the status of bills, create estimates for upcoming projects, and track expenses by adding receipts, alongside extra functionalities offered by integrated apps. Moreover, it stands out for its user-friendliness and the automated tasks that make managing accounts effortless. Download Zoho books for Windows PC free.
Developer Description:
Zoho Books is the smart, end-to-end online accounting software for your business. You can record all your sales and purchase transactions, set payment reminders, and collect payments on time. Also, you can track your income and expenses easily.
Making and receiving payments in multiple currencies are effortless with the integration of payment gateways such as Paypal, easy pay, and Paytm. Automation features like payment reminders help you save time and focus on your business.
Zoho Books Windows app comes packed with native Windows features such as Cortana, Live Tiles, Keyboard Shortcuts, Windows Hello, and Windows Ink to give you a great accounting experience.
Why do You need Zoho Books:
Zoho Books is ideal for small businesses looking for an accounting system on the cloud. It simplifies the tracking of expenses, as well as creating invoices for customers. With it, you are able to easily categorize expenses, record contact information like currency, email, phone, and billing address, and even store pre-set rates for products and services. Plus, you can get help from the experienced support team. Millions of users around the world trust Zoho Books.
The design of this program is so impressive and the interface is very well-made. You are able to make an invoice and decide which online payment gateway to use. Furthermore, you can check and leave comments on any invoice and view the payment records of your invoices. Therefore, if you are an accountant, this app is highly recommended and will be the first one you think of when you have to do anything related to accounting.
Zoho is a comprehensive free accounting software. The free version includes all the features you need to get your finances in order, including expense and mileage tracking, reconciliation, invoices, and email support. One of its best features is that it can integrate with other Zoho products, such as Zoho CRM, making it a good choice if you're already using other Zoho software for your business.
It is a complete cloud-based accounting system that will handle all of your company's financial needs. It has all the core accounting features plus stock monitoring, bank reconciliation, project control, automating processes, and keeping your business in line with GST regulations. With Zoho Books, you'll have everything you need and more. Zoho is one of the best free accounting software that is suitable for a single user.
Technical details:
Download Zoho books App for Windows:
Click the below link to get it from Microsoft Windows Apps Store.
Features:
Free Plan Available: With Zoho Books, you have the option of choosing from a free plan or five subscription options that range from an affordable $15 per month to a pricey $240 per month (when billed on an annual basis). The higher the subscription plan, the more users, invoices, and cutting-edge features, such as purchase approvals, vendor portals, and custom modules, will be accessible.
Streamline Your Invoicing and Payments: With Zoho, you can easily craft personalized invoices and link them to payment gateways so your customers can conveniently pay for your offerings online. Moreover, you'll be able to link your bank accounts to important transactions and they'll get categorized automatically, saving you time when you need to reconcile quickly.
Dashboard Tool to view Reports: The dashboard will give you a clear view of your highest expenses, total receivables and payables, and sales. You may also create a variety of business reports, such as profit and loss statements, balance sheets, and cash flow statements. Plus there's a tax tool you can use to set a default tax rate, calculate sales tax, and file 1099s for contractors.
Availability of Mobile Application: No matter which Zoho plan you go for, you can easily stay on top of your accounting needs with the app available on both the Apple Store and Google Play. The Zoho Books app lets you generate and send invoices, record expenses, and get useful business insights. It's like having your accounting accessible from your pocket!
Very Well Support System: If you find yourself having technical difficulties while using Zoho's software, you can find plenty of assistance. Whether you prefer a more personal touch with a phone call, an email exchange, or a live chat – they offer all of the above. Additionally, you can find lots of helpful resources on their website, such as our knowledge base, FAQs section, business guides, video tutorials, forums, and webinars.
Accessible from anywhere: Are you in search of online accounting software which is easy to use and can be accessed from anywhere? Zoho Books is the perfect solution for you! With this online free accounting software, you can view your invoices, check your inventory status, and add items and contacts – all from the comfort of your home. Zoho Books allows you to view your invoices, inventory, etc from wherever you are.
Standard Security Feature: The system utilizes the highest possible levels of encryption for customer data, both in transit and when stored. Resting data is secured with AES-256, an industry-standard encryption protocol. TLS 1.2/1.3 (with Perfect Forward Secrecy) is employed to ensure all customer data stays safe during transmission over public networks, protecting it from being altered or exposed without consent.
Is Zoho free?
For those with lower annual revenues, Zoho presents a free solution – great for startups, sole proprietors, and home-based businesses – so they can save on accounting and bookkeeping costs. This plan offers plenty of features to make the process automated and effortless. It offers a free plan for small businesses with an annual revenue of under 50,000 USD.
Download Zoho Books for PC now. It's a great option for startups, one-man businesses, and home-based companies that need a basic accounting system.
Disclaimer: All the images, logos, and trademarks displayed on this page are the property of their respective owners.
Related Software