When it comes to keeping track of finances, the correct program can make a substantial impact. Providing some of the best free accounting software for small businesses that can aid you in streamlining the process, reducing the amount of time spent, and simplifying the process of organizations. Here are the five best free accounting software for Windows PC that you should consider. These include both offline and online accounting software.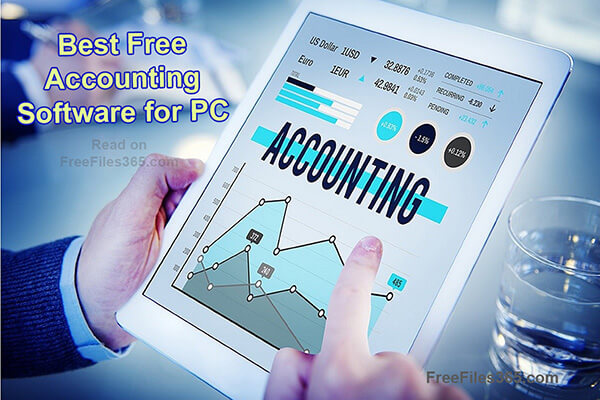 Why do we need accounting Software?
Accounting software is computer software used by businesses to manage the financial aspects of their business. It is an essential program for businesses to keep their finances in check. People use it to track income, expenses, and assets; produce financial statements and reports, etc. It can also be used to automate processes such as invoicing, billing, payments, payroll, and taxes. Accounting software can be used by businesses of all sizes, from small sole proprietorships to large multinational corporations.
For small business owners, freelancers, and workers on contract, accounting software is a great way to keep track of their finances. Not only do these programs have features like invoicing, expense management, and generating financial reports, but even free versions can be beneficial in managing money.
Best Free Accounting Software:
To help you find the best free accounting software that meets your needs, we prepared a comprehensive list of the top options. Choosing from the best, we considered things like price, features, customer service, and performance, to create this list. Here are five top free accounting software for Windows PC that you should consider. The first four work offline and the 5th and 6th are fully web-based online accounting software.
NCH Express Accounts:
If you are looking for the best free accounting software for Windows PC, then you can try the free version of NCH. Even though NCH Express Accounts is a professional business accounting software, it also provides a free version of this bookkeeping software that is available to use by small businesses with less than five employees.
NCH free accounting software is an excellent option for businesses with five or fewer employees. While lacking some of the features larger enterprises typically need, this version still offers a lot of great services. With this free version, you'll be able to create income statements, balance sheets, P&L statements, and sales analyses.
This software is compatible with both Windows PC and Mac devices. The NCH Express Account free accounting software is perfect for small businesses needing to document and report on incoming and outgoing cash flow including sales, receipts, payments, and purchases.
Features:
It is free for companies with less than five employees.
Lets you access and generate 20 crucial financial reports.
Includes more than 20 financial reports.
Analyze revenues by customer, team member, or item.
Manage accounts receivable and payable easily.
Easy to use.
Download & Learn More about NCH
GnuCash:

If you're looking for a free, open-source accounting system, then look no further than GnuCash. Available for Linux, Windows, and Mac OS X, this software offers double-entry accounting tools, a checkbook-style register, scheduled transactions, and customizable visual reporting. It's easy to set up—simply download it from the GnuCash site—and is perfect for small businesses, with features like customer and vendor tracking, job costing, and invoicing.
GnuCash is an open-source free accounting software for Windows that can be used and downloaded for free. It offers double-entry accounting resources, a checkbook-style register, scheduled transactions, and customizable visual reporting. It is also available for OSx and Linux systems.
It offers a double-entry accounting system, like a checkbook-style register, programmed transactions, and tailored visual reporting. It works with OSx and Linux computers and is adept at monitoring bank accounts, expenses, calculations, and reports. Though it may not boast as many features as other small business accounting software, its flexibility for tracking stocks, commodities, and other investments makes up for it.
While the installation process of GnuCash may be tricky, the dated-looking interface of the program could easily offset potential users. Yet, this free application can be quite beneficial for those who don't mind a lack of aesthetically-pleasing features and are looking for a wide range of capabilities.
Features of GnuCash:
It is a cross-platform software that is available in multiple operating systems.
It is available in many languages.
It supports the double-entry feature to ensure book balance.
Budget management tools can help plan financial strategy.
GnuCash supports internationalized dates and currencies.
Learn More & Download GnuCash here
Manager Accounting Software:

The Manager is a free accounting program that is suitable for small businesses. This works offline best free accounting software is available for Windows, Mac, and Linux platforms. It includes important accounting functions, taxes, and different tools that make data entry and accounting simpler. The interface and features are very user-friendly and will not require any prior knowledge of accounting to get started.
Setting up this free accounting program is a quick process, and you will soon be able to take advantage of its wide range of features. It can be used for general ledger, cash management, remittance advice, and more, as well as for calculating taxes such as VAT, GST, and sales. In addition, it enables you to manage payrolls and customize email templates. Manager Free Accounting is an all-in-one solution for your company's accounting needs.
The Manager is a fully-featured, and another best free accounting software for small businesses and is available in more than 70 Languages worldwide. Free download for Windows PC
Features:
Packed with accounting, invoicing, payroll, and many other functions.
Work offline with your desktop or laptop
It is easy to use and 100% free
Available on Windows, Mac, and Linux.
Download Manager Accounting Software for PC
Money Manager Ex: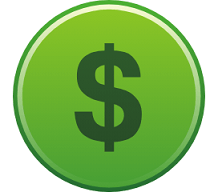 Money Manager Ex is a straightforward, speedy, and easy-to-understand financial system. It provides the ability to handle checking and credit card payments, set alerts for consistent payments and deposits, regulate stock investments, and plan and predict cash flow. Moreover, it gives single-click reports and allows the user to import information from any CSV or QIF format.
Money Manager Ex is a free, user-friendly software program that makes budgeting and cash flow forecasting simple. It has the same features as premium software, yet requires no internet connection and can be run fully from a USB drive. It's perfect for small traders, though manual data entry is necessary.
Money Manager Ex is a free-to-use Windows software that makes managing your finances effortless. This open-source, cross-platform finance program provides a comprehensive overview of your financial assets. ith Money Manager Ex, you can easily organize your finances, see where your money goes, and even get an overall look at your financial standing. In basic terms, Money Manager Ex keeps an eye on your money, such as when and how it is spent. It has a web-based discussion board that gives help to both desktop and mobile users.
Features:
Best for budgeting and cash flow forecasts.
It is a cross-platform and open-source program.
It is Secure and highly customizable
Supports multiple currencies and offers good reporting.
Zoho Books:
For small businesses, Zoho Books free is the perfect cloud-based accounting system. It makes tracking expenses and creating invoices for customers a breeze. It enables users to categorize expenses, store contact information like currency, email, phone, and billing address, and set pre-set rates for products and services. Also, they have a support team with plenty of experience that you can reach out to for help. Millions of users around the world have put their trust in Zoho Books.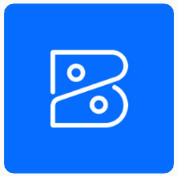 The app's design is outstanding and the interface is incredibly user-friendly. You can make and send invoices and choose an online payment gateway. Moreover, you can check and comment on any invoice, and view payment records. Hence, if you are an accountant, Zoho Books is an excellent choice and something you should consider for any accounting-related tasks.
It is a complete cloud-based accounting system that will handle all of your company's financial needs. It has all the core accounting features plus stock monitoring, bank reconciliation, project control, automating processes, and keeping your business in line with GST regulations. With Zoho Books, you'll have everything you need and more. Zoho is one of the best free accounting software that is suitable for a single user.
Benefits and Features of Zoho Books:
Free plan available as well as 5 subscription options ranging from $15-240/month
Streamline invoicing and payments with payment gateways and bank account linking
Dashboard to view business reports, tax tool to set default rate, calculate tax, etc.
Mobile app for invoicing, recording expenses, and viewing business insights
Support system offering phone calls, email exchanges, live chat, knowledge base, FAQs, business guides, video tutorials, forums, and webinars
Easy to use and accessible from anywhere
Highest levels of encryption for customer data in transit and when stored
It offers a free plan for small businesses with an annual revenue of under 50,000 USD. It's a great option for startups, one-man businesses, and home-based companies that need a basic accounting system.
Learn More about Zoho Books here.
ZipBooks:
Like ZohoBooks, ZipBooks is also a web-based financial software with a range of accounting features. Their free plan, ZipBooks Starter, provides basic bookkeeping capabilities and reporting for profits, losses, and balance sheets. It also provides essential accounting software features like reports, syncing with banks, billing, expense management, and invoicing. To accept online payments from customers, ZipBooks utilizes either Square or PayPal, with the standard rates for those transactions.
ZipBooks' free accounting software may appear to be a great choice for businesses looking to access capabilities like invoicing, basic reports, vendor and customer management, and digital payments without charge. However, the free plan limits you to only one bank account and basic reports – meaning if your needs exceed this, you'll have to upgrade to a paid plan.
While some of ZipBooks' competitors may limit the number of invoices you can send, ZipBooks offers unlimited invoicing, making it a viable option if your business heavily relies on invoicing for revenue. Prices for the paid plans start at $15 per month and include features such as auto-billing, reminders, time tracking, and the ability to save invoice line items.
Though this may be an attractive option for those willing to pay, it isn't ideal for those looking for an entirely free program; for these individuals, it might be wise to see other options listed here.
Benefits of using ZipBooks:
Allows to generate unlimited Invoices.
ZipBooks lets you manage unlimited vendors and customers.
It accepts digital payments via Square and Paypal.
When seeking the best free account management software for Windows PC, you have plenty of choices. These top six options are among the most effective and best free accounting software for personal and small business accounts. Each one offers many features to help you organize accounts, monitor expenses and income, and generate financial reports.
Related Software