BurnAware is a free and simple burning application that allows you to burn different types of file formats like data, documents, music, and videos to CDs, DVDs, and Blu-ray Discs. Using BurnAware you can easily burn bootable discs, multisession discs, high-quality audio CDs and video DVDs, make, burn disc images, copy image files, and also allows to create ISO format from DVD or other discs. On this page, you can download the BurnAware free disk burning software for Windows 10, 8, 7, and Windows XP 32-bit and 64-bit operating systems.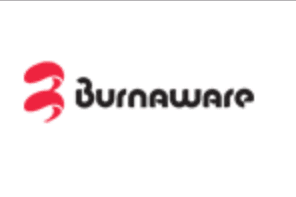 BurnAware is a full-featured easy-to-use small application and, it has a straightforward user interface. It provides a variety of handy and useful features. Using BurnAware, home users can easily burn bootable discs, multisession discs, high-quality audio CDs and video DVDs, make, copy and burn disc images, etc and also the power users can use the advanced features of BurnAware, such as control of boot settings, UDF partition, and versions, ISO levels, session selection, CD text for tracks and discs, data recovering, disc spanning and direct copying, etc.
BurnAware supports a wide range of optical disc data storage, including CD, DVD, Blu-ray discs, Double Layer discs, M-Disc, rewritable, and extra-large capacity DVD and Blu-ray.  You can use BurnAware to do all the burning tasks such as disc burning, backup, verification, image creation, copying, erasing, data recovery, audio track extraction, and more. 
BurnAware offers three versions, (i) BurnAware Free, (ii) BurnAware Premium, and (iii) BurnAware Professional. If you want some pro features and tools in BurnAware, then you can buy the commercial versions of BurnAware here.

Technical details of BurnAware:
Title: BurnAware Free
Developer/Author: Burnaware (www.burnaware.com)
Category: Image Viewer
Requirements: Windows 10, 8, 7, Vista, XP (32-bit and 64-bit)
Language: English
License: Free
Version: 16.3 (Latest Version)
Size: 23 MB
Download BurnAware Free:
Or Download the BurnAware Pro version here.
You can download BurnAware free directly from its official site. Just click on the above download button and your download task will be started instantly.
Related Apps