What is SlimJet?
SlimJet is an incredibly powerful and secure browser that offers a faster startup, page loading, and highly responsive UI powered by the industry-leading Blink engine. It is loaded with powerful features and flexible options that do more for every user without relying on external plugins. Additionally, it provides automatic protection against phishing and malware, advanced privacy control options, and a robust sandboxed multi-process architecture for extra security. You can download SlimJet for Windows 11, 10, or Windows 7 PC for both 32-bit and 64-bit PCs.
The Blinks engine is also used by Google Chrome. The SlimJet browser has several useful built-in features. Also, it has several customizable options and the user can customize it easily according to his requirement. Here, you can get SlimJet Browser free for Windows 11, 10, 7, and XP computers. It is available for both Windows 32-bit and 64-bit platforms. Download SlimJet Browser offline installer using the links shared below. These are official links to download the browser and hence are 100% safe and secure for your PC.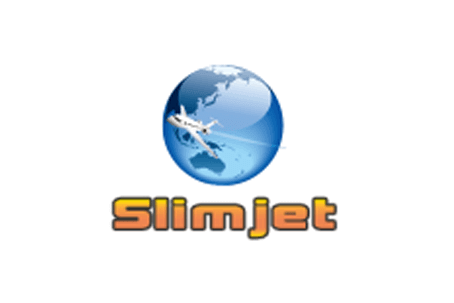 SlimJet is a free web browser developed by FlashPeak Inc for Windows, Mac OS, and Linux operating systems. This browser is absolutely free for both commercial and individual use. It has several essential features. But one of the most popular features of this web browser is "auto Ad Blocker". Slim Browser is the only browser that automatically blocks all types of ads without any plugin or customization. And therefore, it offers a clean and ad-free web at a lightning-fast speed. It is a lightweight browser that needs lower memory and CPU usage than other Chromium browsers. It is also suitable for low-spec PC.
SlimJet Browser Features:
Lightweight, simple, and easily customizable browser. With the help of the Blink engine, Slimjet offers faster browser startup, faster page loading, highly responsive user interface.
It has a built-in ad blocker that can block all types of ads in the browser without relying on an external ad blocker plugin. Slimjet Browser has an enhanced tracking protection feature that prevents you from being tracked online.
Slimjet also provides automatic protection against phishing and malware, advanced privacy control options, robust sandboxed multi-process architecture, etc.
It comes with a high-speed download manager that provides up to 12x faster file download speed. It also lets you resume a download job between browser sessions. Also, you can download YouTube videos on your local disk in various resolutions and formats. Download Slimjet Browser via the download links listed at the bottom of this page.
As based on Chromium, Slimjet is compatible with most plugins and extensions designed for Chrome, such as RoboForm, LastPass, Avast Online Security, etc. It is also compatible with all Chrome themes.
On Slimjet, you can record any online videos or other content and lets you save it on your PC with the built-in screen recorder.
It is a multi-platform browser that is available for popular operating systems like Windows, Mac OS, and Linux. Slimjet is also available as a portable application.
Besides these, Slimjet has several other useful features available. Such as: 
The built-in QuickFill form-filler lets you open the page and sign in in one step.
The instant photo upload option automatically shrink photo to decimate photo uploading time.
It has the Photo salon tool to frame and enhance photos right before they are uploaded.
It can translate a full page or selected text between any two specified languages.
It shows the current weather condition right on the toolbar.
It let you share the current page on various web services such as Twitter, Google Plus, Blogger, WordPress, Gmail, Hotmail, StumbleUpon, etc.
Type short alias instead of long URLs in the Omnibox to save time.
Easily upload a clipboard image with a single click. No need to save it to a file first and then upload the file.
---
Related  Web Browsers: 
---
Download the Slimjet 32-bit or 64-bit from its official site using the link below.
Name: SlimJet Browser

Developer: FlashPeak Inc
Website: www.slimjet.com

License: Freeware

Category: Web Browser
Version: Latest Version (39.0 )

Installer Type: Standalone Offline Installer

OS Supports: Compatible with Windows XP/Vista/7/8/8/10/11 (32-bit and 64-bit ).
Download SlimJet Browser for Windows:
Slimjet for Windows 11, 10, 7
SlimJet for 32-bit Windows, Size: 78 MB
SlimJet for 64-bit Windows, Size: 83 MB
or
Download Slimjet for Windows XP & Vista 32-bit:
Version: 10.0.13.0
Size: 71.05 MB
Related Apps