Microsoft .NET Framework is a  programming framework developed by Microsoft. It is a programming infrastructure for building, deploying, and running the latest applications, web servers, and services that use .NET technologies. MS .NET made it easy to create or develop applications by developers. This software mainly runs on Microsoft Windows. The link to download the latest version of MS.Net framework 4.5 full offline installer for Windows 10, 7, and other versions from the official source is here. The link to download .NET Framework 4.5.1 Offline Installer is shared in this post.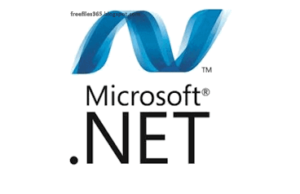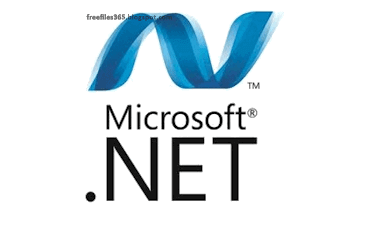 Dot NET Framework is one of the common and must-have programs for a Windows OS-based PC. Many programs and games required NET Framework to run smoothly.
.NET Framework Version: 4.5.1
NET Framework 4.5 was released by Microsoft on 09 October 2012. This version of the .NET Framework runs side-by-side with the .NET Framework 3.5 and earlier versions but performs an in-place update for the .NET Framework 4.
Both online and standalone offline installer versions of .NET are available to download. The online installer needs an active internet connection every time to install this program on a computer. But, the offline version does not require an internet connection to install NET Framework. After downloading, You can use the setup file to install the .NET framework 4.5.1 on different PC and unlimited time.
[Related Software]
Name: Microsoft .NET Framework
Developer: Microsoft.
Version: 4.5
Category: Developer Tool
Type of file: Offline Installer
OS support: Windows 7 Service Pack 1, Windows Server 2008 R2 SP1, Windows Server 2008 Service Pack 2, Windows Vista Service Pack 2
Download .NET Framework 4.5.1:
Click on the below link to download Microsoft dot NET Framework 4.5.1 offline installer from their Official Site.
Download version 4.5.1 (recommended), Size: 66.8
Download version 4.5.2, Size: 48.0 MB
or
get .NET Framework 4.8 (the latest version of .NET Framework)
Or download .NET 7.0 (the latest desktop runtime and SDK)
Note that, Windows 8 and Windows Server 2012 include the .NET Framework 4.5.1. Therefore, you don't have to install this software on those operating systems.
Download .NET Framework 4.5 using the link above. If you want to download other versions of Microsoft .NET Framework such as 4.7, 4.0, 4.6, 3.5, or any other older version's offline installer setup from the Microsoft official source, then you can download them from this site using this link: Download .NET Framework all version
Related Apps