Format Factory 32-bit allows you to convert any video clip to another according to your requirement. You can install Format Factory 32 bit on Windows 7, and 10 PC easily after downloading the installer. It is a powerful multi-functional media converter that allows you to convert any type of audio, video, and image files to other formats and devices such as Mobile, Tablet, Console, PC, etc. It has a simple interface where you can easily choose the destination type as well as the codec you want to apply to the file easily with a simple adjustment and lets you convert the file without wasting time. Download Format Factory 32-bit old version for Windows 7, 10 PC free.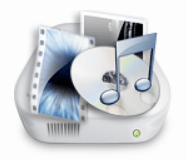 Why do we need Format Factory?
Format Factory is one of the common names that come to our minds when we need a free video converter app to convert any type of media file. Format Factory supports converting video, audio, pictures, and from CD and DVD ROM devices. It has a powerful conversion capability to convert any audio and video file format to other various media formats. It is developed by Free Time.
Format Factory provides the following features:
Video converter, clipper, joiner, spliter, muxer, crop, and delogo.
Audio converter, clipper, joiner, spliter, mixer.
Picture files conversion and supports WebP, Heic.
Rip BD, DVD to video file, Rip Music CD to audio file.
PDF Joiner, PDF to TXT DOC Excel, and image files.
Supports Zip, RAR,7z decompression
Screen Recorder
Download the file from the video site
Format Factory 4.10.5 (32-bit):
Format Factory is available in both 32-bit and 64-bit installers separately for different Windows platforms. But now Free Time has discontinued the 32-bit version for Windows 32-bit PC. The final release of Format Factory 32-bit for Windows is version 4.10. Which was released in 2019. The latest releases are only available in 64-bit versions and therefore you can not install the new versions of Format Factory on a Windows 32-bit PC. If you have a Windows 32-bit PC, then you have to download Format Factory 4.10.5 (32-bit). (click here to know if your PC is 32 or 64-bit)
Technical Details of the application:
Download Format Factory 32-bit:
Download Format Factory 64-bit:
If you want the new version of Format Factory for Windows, get the latest 64-bit version below:
Related Apps for Windows
Download Format Factory 32-bit for Windows 7, 10 PC FREE