Skype is a free communication software used to make voice or video calls or video chats through the internet. Skype can also be used to send instant text messages. The call or chat can be done between computers, mobile devices, etc. In this post, we are sharing Skype offline installer download links for Windows operating systems. Skype offline installer supports Windows 10, 7 (32 bit and 64 bit) computers.
This is Skype for Windows official download link and hence it is safe and secure for your PC.
Skype calls now supports Amazon Alexa devices:
According to the latest Skype Blog, the Skype team has added a new feature to Skype. According to the blog, Skype calling is now available on Amazon Alexa devices. Using Skype on your Alexa-enabled device, you can easily connect with your friends and family all over the world by giving your voice commands.
The Top Features of Skype:
Free Calling: Skype provides a free internet calling facility. With this voice calling facility, anyone can make the free voice calls from Skype to Skype across the globe.
Mobile and Landline Calling: Skype also offers to call mobile numbers and landline numbers around the world anytime at very low calling charges.
Skype Group Calling: Skype made a group chat easy and free. Whether with friends or with family or colleagues; with Skype, you can make a free conference call or host a group video chat with up to 25 people.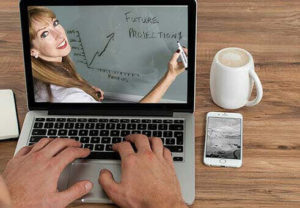 Messaging: Another most important feature of Skype is, the free messaging service. Skype allows sending messages to anyone instantly. Even you can send voice, text, video, and photos through Skype messaging Service. Like WhatsApp, Skype also offers a lot of Skype emoticons and Mojis. With these Mojis, you can have lots of fun and color on your Skype messages.
Free SMS: Sending text messages to a mobile number directly from Skype is very easy. Especially, sending international SMS at any time and anywhere from Skype is very quick and affordable. You'll need Skype Credit to send text messages at really low and affordable rates.
Offline Installer: Skype
What is Skype Credit:
Skype Credit is like a mobile pre-paid service. You need to deposit the balance in your Skype account so that you can use the balance or credits to buy Skype services that are not free.
Is Skype Secure:
YES. Nothing is fully safe and secure in this world of the internet. But still, Skype services are secure and reliable. Security is one of the best features of Skype. All the communications done via Skype is secured by "end to end encryption" (E2EE). End-to-end encryption is a secure way to transfer data on the Internet. E2EE protects your data from access by any third party during communication. Therefore, all the calls and messages sent and received via Skype are secure and reliable.
Software Details:
Developer: Skype Technologies
Platform: Windows, Android, Mac, and Linux
License: Freeware
Category: Messaging and Chat
Installer Type: Standalone Offline Installer
Version: 8.82 (Latest Version)
OS Required: Windows 10, 8 and 7 (32 & 64 bit)
Language: English
Size: 82 MB
[By downloading Skype, you accept its Terms Of Use and Privacy & Cookies]
Download Skype Offline Installer:
Download Skype for Other Operating systems:
Download Skype for Linux (DEB)
Download Skype for Linux (RPM)
Related Apps
Download Skype Offline Installer for Windows 11, 10, 7 FREE